Medicinal Properties of Kitchen Herbs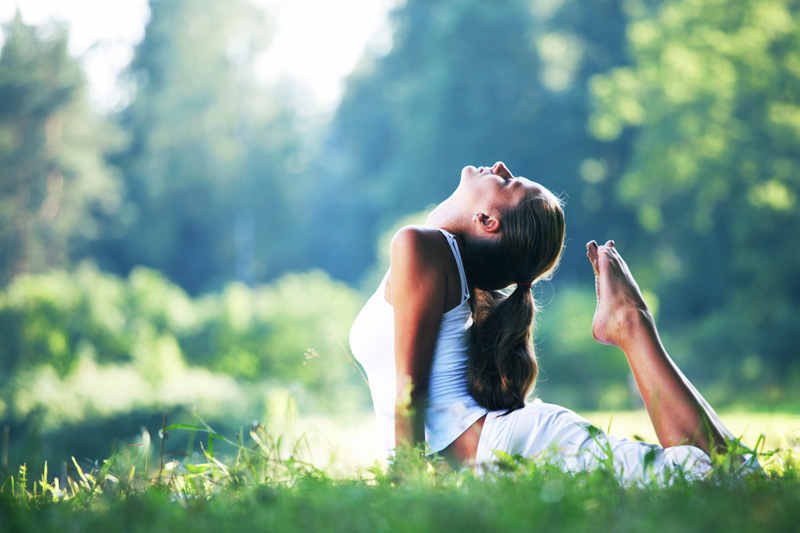 Did you know that you can use some of your favorite kitchen herbs to help with common health complaints! Here is a list of very familiar herbs and the health issues they can help with. The great thing about kitchen herbs is that they are very safe to use and taste wonderful!
In most cases, you'll make a tea following these guidelines: seeds – steep for 20 minutes, leaves steep for 15 minutes. When steeping, make sure that you cover your cup with a saucer or teacup cover. (There is more information on making a medicinal strength tea in the
Herbal Multi-Vitamins
article.) A good rule of thumb, except where noted otherwise, is to take three cups a day as needed.
As always, this information is for your education. Please trust your intuition and internal wisdom and consult a trusted health practitioner if you have any reservations or particular health concerns or issues. If you have any questions, please do drop me a line and ask away:)!
***************************
Anise
– breaks up mucus: useful for hard dry coughs, can be used to stimulate milk production, carminative and stimulant to treat flatulence and colic. 3 tspn crushed seeds/1 cup boiling water
Basil
– useful for stomach and digestive system issues, reduces fevers, helps clear colds and flus, encourages flushing of kidneys and bladder, nervous system tonic, can reduce muscle cramps
Bay
– can relieve bronchitis and coughs when leaves used as a chest poultice. Oil of bay (heat leaves in olive oil) works well for rheumatic and arthritic pain, sprains, and swellings
Black Pepper
– excellent remedy for first signs of an ailment. 7 ground peppercorns or 1/8th tspn powder in honey each morning can be taken as a preventative measure
Caraway
– aid digestion well, helps indigestion, flatulence, colic, and nervous conditions
Cardamom
– commonly mixed with other spices to treat indigestion and flatulence, used for diarrhea, colic, and headaches, warm and stimulating
Cayenne
– stimulant, astringent, carminative, excellent first aid herb for most conditions, as a tonic - good for heart, circulation, anti-inflammatory, good for arthritis, relieves hemorrhaging internally and externally by normalizing blood circulation, good for high or low blood pressure
Cloves
– anti-inflammatory, warm body and increase circulation, improve digestion and are useful for vomiting and nausea, help action of other herbs, allspice has very similar activity
Fennel
– antispasmodic, carminative, diuretic, expectorant, and stimulating, useful for colic, cramps, and to expel mucous, cooled tea is a good eyewash, useful for chronic coughs
Fenugreek
– one of oldest medicinal plants, useful for mucous conditions and lung congestion, ulcers, inflamed conditions of stomach and intestines, fenugreek and peppercorns together eliminate congestion and excess mucous, considered rejuvenator and aphrodisiac
Ginger
– increases circulation, relieves nausea – morning sickness and car sickness, relieves indigestion and cramps, enhances the effectiveness of other herbs (synergistic), useful for colds and flus, diaphoretic, externally useful for arthritis, aching joints, inflammation, muscle pain, ginger juice diluted in olive oil is good for ear aches, muscle pain, dandruff
Rosemary
– used for headaches, increases circulation, diaphoretic, astringent, and stimulating, used for indigestion, colic, nausea, flatulence, and fevers, beneficial to nervous system because of high assimilable calcium.
Sage
– antiseptic, anti-inflammatory, astringent (slows secretion of fluids), antispasmodic, useful for early stages of cold and flu, sinus congestion, bladder infections, diarrhea, sore throats, inflamed gums, cuts in the mouth. Should use for only a week at a time
Thyme
– anthelmintic/antiparasitic (for intestinal worms and skin parasites), antispasmodic, expectorant, good for bronchial problems from bronchitis to laryngitis, strong anti-fungal, good for colds and flus, good antiseptic-useful as mouthwash or cleansing wash for skin, use as a tincture for anthelmintic and antifungal properties, use as a tea for others. 1 cup of tea a day is a good start.
A Few Ways to Use Kitchen Herbs
Herbal Butters
Mix 1 tspn each of dried herbs into ½ cup of soft butter.
Herbal Vinegars
Place a handful (1 oz.) fresh herbs into an 8 oz container with a lid. Pour apple cider vinegar in container, filling to brim. Cap this and use after 1 week. It's best to refrigerate this.
Herbal Teas
Chai – one ounce fresh ginger, seven peppercorns, one cinnamon stick, five cloves, fifteen cardamom seeds in 1 pint water. Simmer for ten minutes. Sprinkle of nutmeg and a few drops of vanilla extract. Drink for warmth.


Editor's Picks Articles
Top Ten Articles
Previous Features
Site Map



Follow @etniqminerals
Tweet



Content copyright © 2022 by Leah R. Patterson. All rights reserved.
This content was written by Leah R. Patterson. If you wish to use this content in any manner, you need written permission. Contact Leah R. Patterson for details.