New Thoughts on the Innkeeper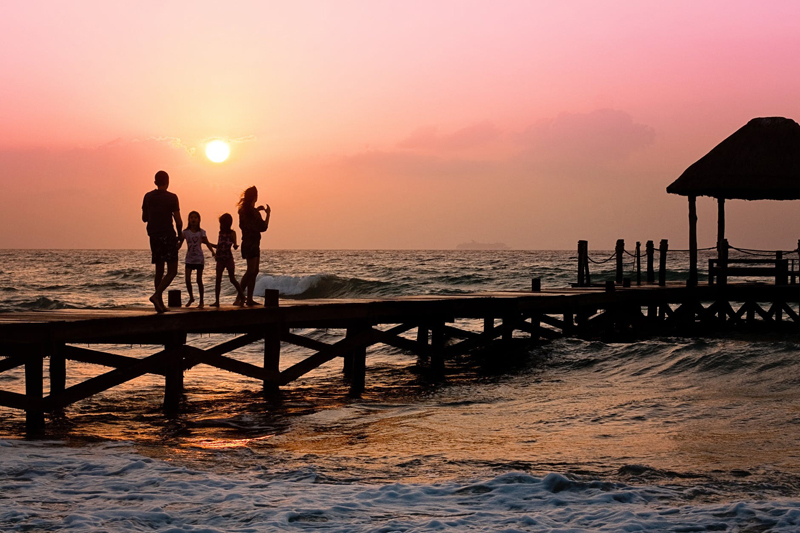 Tradition has vilified the Nativity's unknown innkeeper as a hard-hearted lout who turned away a woman in her plight yet we must understand that he may not have been that at all.

We know the taxing, which sent Joseph and Mary to Bethlehem, coincided with the annual Passover in Jerusalem. What few people outside of the Jewish faith realize is that the Passover holds special meaning for families and children.

The Passover commemorates the exodus of the children of Israel from bondage. With great power God sent Moses to request freedom for His enslaved people. Eventually the Pharaoh agreed to let the men leave but the others, including children, were to remain behind. They were Pharaoh's leverage and future. To this Moses boldly declared: "We will go with our young and with our old, with our sons and with our daughters" (Exodus 10:9).

The Pharaoh again refused so the Lord got very direct. If Pharaoh would not allow the children to join their families in the Promised Land, then the earthly ruler would lose his own firstborn. It worked and the children were allowed to leave with their families.

Today the Passover reminds Jews of their escape and redemption from Egypt as families! It reminds them of the price they paid to have their children with them and of the value of each child! They know if they follow the Lord He will redeem their families and preserve their children, bringing them into the Promised Land together!

They have it right! As they recall the past they recognize its truth. As we look into the future, members of the Church of Jesus Christ of Latter-day Saints see its eternal doctrine. Heaven, the Promised Land, is not a place of individual worship. It is not a place where children are forbidden or restricted. It is a place for families!

So, it was in this rich, symbolic time of the Passover--of the importance of children and the redemption of families--that the Savior of all mankind was born. How choice!

Yet it was during this special season of families and children that we read, strangely, when the couple arrived in Bethlehem, "there was no room for them in the inn" (Luke 2:7).

Examination of early texts show the translation of a singular inn was correct. Historians confirm that tiny Bethlehem, with about 500 residents, had only one official inn. Built by King David to shelter the traveler and his flock, this one open-air 'inn' was in use for centuries.

At the time of the decree, estimates are that Bethlehem would have been crowded with as many as three-thousand Davidic descendants on any given day returning to pay taxes. And since it was also the Passover season, Jerusalem--only a few miles north--was also swollen with over a million visitors. These Passover travelers spread out to seek shelter in nearby towns. Of course Bethlehem's one inn was filled!

Yet hospitality is one of the great Jewish mitzvahs (commandments). Furthermore, the Encyclopedia Judaica Jr. relates that it is absolutely forbidden to inflict or ignore suffering of others and one must do all in his power to remedy a distressing situation. This commandment to help those in need "takes on added weight during the festivals. It is (also) imperative on Jews that they take any expense and trouble needed to save the life of (another)" (Essential Judaism, pg 235). In the Jewish culture, a woman's life was considered in danger prior to and during birth, as well as for three days after delivering.

If anyone, at any time, was to receive this obligatory help by another Jew, it would have been Mary during the Passover festival.

Today many claim this rejection was symbolic of the Jews' rejection of the Savior, yet we must remember it was the Jews who devoutly accepted Christ and gave up all they had for Him.

Yes, religious Jews would have readily done all they could to help Joseph and Mary--whose life was in danger. To refuse her need would have been unthinkable to most Jews and a direct affront to God, whom they had come to worship during the Passover season. Furthermore, the entire purpose of the Passover was to express gratitude for the salvation of their families, extend hospitality, and remember the value of children. A pregnant woman in need during this time would have been especially poignant to them.

So did the innkeeper coldly turn her aside? Did all the Jews refuse to help?

A more plausible reason, instead, may have been the situation itself. With the taxation decree and burgeoning Passover crowds the inn (or inns) had, most likely, been commandeered by the numerous Roman soldiers, officials and tax collectors all sent to Bethlehem to oversee and control the masses! Roman citizens took precedence in the land and had no understanding, or empathy, for Jewish mitzvahs or traditions; nor did they care about the needs of yet another impoverished, enslaved soul.

So it was that Mary and Joseph found refuge in a stable. Following their beliefs, this young, moral couple would have sought and received permission before entering. In fact, it was probably because a Jewish innkeeper or resident cared enough for their plight that they found and received permission to retire to a quiet, private locale!

"And so it was, that, while they were there, the days were accomplished that she should be delivered.

"And she brought forth her firstborn son, and wrapped him in swaddling clothes, and laid him in a manger; because there was no room for them in the inn." (Luke 2:6-7)

In a humble stable, far removed from palaces and kingly thrones, the Real King was delivered, wrapped in swaddling clothes, and gently laid in a manger. Though Mary may have initially wished to give birth someplace else, I am sure she looked back on his birth with love and appreciation, reverential humility and deep gratitude. It wasn't the place...it was the event that made it so cherished to her.

So it is with us. Home is where we make it. Wonderful experiences can happen in the least likely of places. It does not matter where we live but the events that take place there.


You Should Also Read:
hristmas Ornaments Tell Our Family's Story


Related Articles
Editor's Picks Articles
Top Ten Articles
Previous Features
Site Map





Content copyright © 2022 by T. Lynn Adams. All rights reserved.
This content was written by T. Lynn Adams. If you wish to use this content in any manner, you need written permission. Contact Jamie Rose for details.