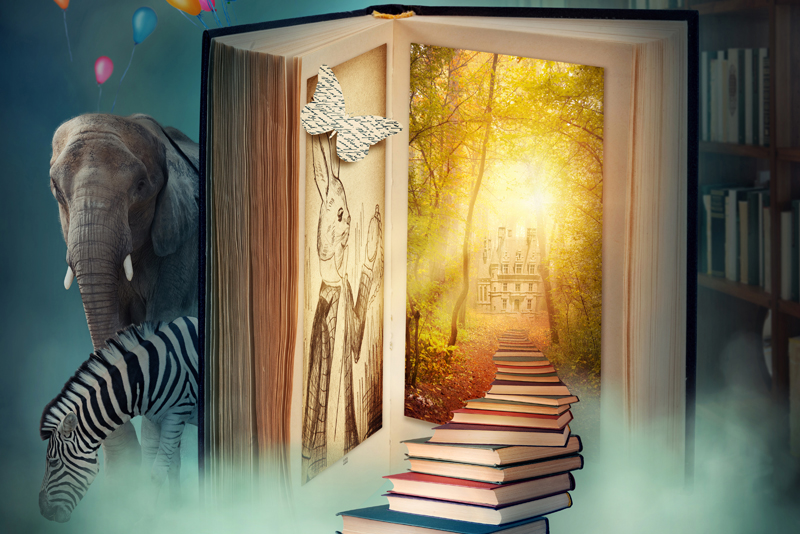 Have you ever wanted to meet your favorite fantasy or science fiction writer? One of the best places to make that happen is a science fiction convention.
As a science fiction and fantasy writer myself, I have discovered that conventions are the best place to meet people who love what I love – well-written books.

CreativeCon is a comic book and fantasy/science fiction convention which is held in Panama City, Florida during one day in September. (They are planning to expand it to two days next year.) It is a new con -– as cons go -- but it is well-run and offers some interesting twists and turns that other cons seem to neglect - the non-commercial sharing of the creative spirit.

People who set it up
Sponsored by the Bay County Public Library Foundation as well as other businesses in the area, CreativeCon staff was headed by Jayson Kretzer. I met Jayson at ALT*Con where he was set up as a writer and illustrator. His wannabeheroes series is incredible. He graciously invited me to attend CreativeCon. He kept in touch with me through out the intervening months and was a terrific host during the convention. His staff was well-run and friendly. It was obvious that they liked each other and worked well together. That's hugely important for a successful con and speaks volumes about the leadership and vision of Jayson Kretzer.

Location
CreativeCon has not established a permanent residency. This is normal for most cons. The most recent one was held in the beautiful library of the Gulf Coast State College.

Guest of Honor
There was no singular Guest of Honor. However, Michael Pedro (concept artist in the film and gaming industries), Chris Arrant (comic book writer), Savana Jade Wehunt (actor from Walking Dead), Jim O'Rear (actor, writer, and director) and Daniel Emery Taylor (actor, writer and director) were promoted on the flyer as special guests.

Professionals at the Convention
Your day can get no better when it begins with getting to go inside a TARDIS! Built by Hangar 18 Props and an active feature at ALT*Con, (I felt like it was 'old home week' when they called my name and said hello!!!) the TARDIS is set up as a photo opportunity. (By the way, you can rent this TARDIS for your own special events. Just contact them.)
Panhandle Paranormal Investigations and Ernest Douglas Nichols of the Fort Oglethorpe Battle Field Paranormal Investigators were set up in the hallways. They had intriguing items and ideas!
The DJs for the event was Chimichanga Talk and DeadPool Speaks.

Panels
I didn't get a chance to attend or sit on any of the panels, but there were about two every thirty minutes on all manner of panel-typical subjects – writing, cosplay, film making, and ghost hunting.

Special events
I loved the costume contest and the belly dancing demonstration.

Dealers Room
There were not a great variety of items for sale, but there was the usual jewelry and books as well as some unusual hand-crafted hats and toys.

Art Show
The artists were scattered in and among the other special guests in the main room. Some had pieces to sell, most did not. This convention was set up to celebrate creativity, so several of the booths were manned by delightful artists who just wanted to show their work.

Movie Stars
Dawn DuVurger -- Cadaver Bay (2003); Aberrations (2012); Malefic (2003) and Zombie Pirates (2014)
Jim O'Rear -- The Hospital (2013); Scream Farm (2008); The Deepening (2006) and Parenthood (stunts 1989)

Media Guests
Tim Riley, Chris Arrant, Wes Locher, Mark Boss and Evelyn Rainey (me) were set up autographing our books and comics.
A new magazine made its debut interviews at CreativeCon: Zero Signal Magazine. An Innovative digital magazine (for adults only, please), Zero Signal Magazine is published by Jim Dodge and Jason Bonton and is sure to be of interest for those interested in speculative fiction and great articles.

Children Friendly?
Absolutely. As a matter of fact, there were more pre-teens there than I've seen before at a con. The costume contest was geared so that all children in costume were able to participate, even the store-bought clad. They had a room specifically set aside for children-friendly activities.

Con Suite
There wasn't one. However, the main command room was downstairs and runners kept information flowing. Everything was run so smoothly with no gaps or blunders. Again, Jason Kretzer and his crew were phenomenal.

Dead Dog Party
It was held at a restaurant several miles away from the convention. All guests were invited to attend.

Idiosyncrasy
CreativeCon has only had two conventions, so they have not had time to develop any running jokes or tale-tell milieu-driven activities.

Peace-bonding and weapons policies
This is a normal procedure at any con and there were no problems about it. As a matter of fact, CreativeCon has a strict anti-bullying policy.

Overall Recommendation
I give CreativeCon an excellent rating. Well-run, family-friendly, creatively-centered; look for it every September and make the trip to Panama City, Florida. It's well worth it!

You Should Also Read:
Jamie Brindle
Discuss Horsemen Chronicles
Robert A Heinlein


Related Articles
Editor's Picks Articles
Top Ten Articles
Previous Features
Site Map





Content copyright © 2022 by Evelyn Rainey. All rights reserved.
This content was written by Evelyn Rainey. If you wish to use this content in any manner, you need written permission. Contact Evelyn Rainey for details.