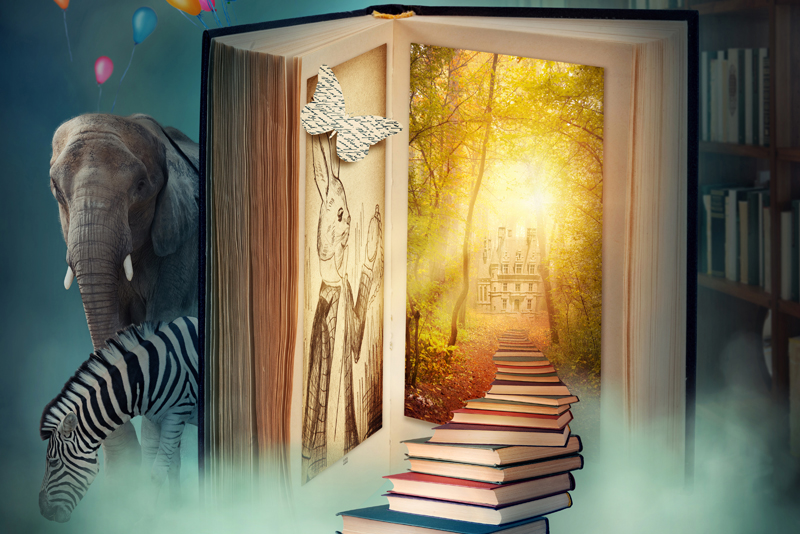 Jamie has been writing stories since he was ten. Occasionally he even finishes them.
He was brought up by ex-hippies who planted a hedge maze in the garden and sold boomerangs for a living. He was home educated to the age of fourteen, before going to a local college and subsequently Sussex University, where he studied biochemistry. Not long after graduation, he realised he found biochemistry deeply boring, and went to work in a school for four years, where he learnt that schools were not all as bad as he originally thought.
He studied medicine at the University of Warwick, and now works as a GP trainee. He finds that writing speculative fiction is a wonderful way to ground himself after long shifts in the bizarre fantasy world of the NHS.
He lives with his fiancee, Chloe, in Rugby, UK, and spends most of his time commuting between various hospitals that are all too far away.
His first novel, a dark fantasy/horror story called The Fall of the Angel Nathalie was published by Necro/Bedlam in 2013, and can be purchased from various fine online retail establishments.

What are your three favorite books and/or authors and why?
That's very difficult to narrow down, but I will try!
I think I would have to put Tolkien first - like about a million other writers, I guess! - and that's for several reasons. To start with, he was the first author whose work I really loved. I mean really loved. My parents read his stories to me when I was a kid, then I read them myself as soon as I could understand enough of the words, and I never stopped reading them, not really. I always go back to The Hobbit and The Lord of the Rings. If I am feeling sad or alone or bored or...well, anything, really, I can always come back to these books and instantly be swept away. They always make me cry, too. As a kid and as a teenager, these books were perfect to me, sacrosanct. As an adult, I can see that of course they aren't, that they have flaws. But they are still wonderful. The quality of the writing is one aspect: they are so beautifully written, there's so much care and love in the language, and that's wonderful - and especially in fantasy, where the writing itself isn't always of the highest quality - and that adds to the reality of the stories, the solidity of them. Then there are the characters - even if a lot of them are caricatures, they are so vivid, so powerful. The themes are timeless and every time I re-read them I find new things, new relevancies, and that's wonderful, too. But as well as all of that, without Tolkien, I don't know how interested I ever would have been in reading or writing. He opened this wonderful door for me, and I'm still exploring only the first corners of what's inside: so I don't think I could start any list of favorite authors in any other way, because for me, my whole life has been so strongly influenced by Tolkien.
Next I would probably say Terry Pratchett. Why? Again, a million reasons, but I'll try and stick to the main ones. He makes me smile. He makes me laugh. He makes me feel that the world makes sense, and he's pretty much the only author that, when one of his books comes out, I will drop pretty much everything I can and gobble it up. Almost every single book of his is amazing. But the thing is, they're not just funny and light and easy to relate to; they are also incredibly deep and meaningful, without being preachy or condescending or (sometimes) without even making sure you realise how clever he is being. They are so natural, but at the same time so wise. And his characters are real. They breathe. I feel I know a lot of them better than I know some people I've known in the real world for years. Sure, some are more caricatured than others, and there's a lot of exaggeration - usually for comic effect - but they feel solid. Then there's the incredible detail of the world, the way it has evolved over the course of the series, the way he uses it as a vehicle to parallel and parody a million things from our own world. Oh, I could go on about Pratchett for another two thousand words, but I'm going to stop myself here, because otherwise I'll never stop...
And thirdly...oh dear, this is tough, I am having to miss out so many amazing authors that have given me so much...But if I was pushed, really pushed, I think right now I would probably say Neil Gaiman . That's the only one of the three that I might change, but I still absolutely love his work. I came to Sandman late, when I was in my 20's, but it absolutely blew my mind. So clever, so light and heavy at the same time, so many mythologies thrown into the pot and yet so deftly and with such precision that nothing clashes...I mean, it's an absolute masterpiece, I really believe that. Beyond Sandman , I think he's an absolutely fantastic short story writer. They are so varied and so wonderful and weird. A lot of his poems, too. Again, the writing is beautiful. I don't adore absolutely everything of his, but I'd say I love probably about 80% of it, and
enjoy the remaining 20%. The Graveyard Book, I think, is especially wonderful. I love the use of language, the characters, the setting, the plotting, the way everything ties together...again, masterful, really, really masterful.
But, argghhh!!! So difficult to choose just three!!!

What is the hardest part of writing speculative fiction? How do you cope with that?
Well, I would say that for me, the hardest part of writing anything is probably forcing myself to sit down and write the first few sentences. There are three things I really hate: spiders, my own cowardice, and the absolute horror of a blank page.
Now, once I've got the first few sentences down and things start to roll, I would say that things aren't so bad for a while - the problem then becomes to finish the story. In general, I find starting stories much, much easier than finishing them (my above comment notwithstanding, of course), and that's because writing a story is a process of making choice and closing things down and chipping the story out of the stone, as it were. And it has to make sense. It has to feel real, it has to hang together, it has to be logical, and the characters have to breathe. And sometimes this is like forcing steam into a pressure cooker - the closer you get to the end, the harder it is to fit everything in! That said, there are times - not always, but when they happen, they are wonderful - there are times when something just clicks and suddenly everything just slides into place. That's the other side of the coin - if you can find those connections, finishing the story is suddenly OK. But it's often a lot of hard work getting to that point.
Speaking more specifically about speculative fiction, I would say the hardest things revolve around trying to come up with new, original ideas and characters. That's true of all fiction, of course, but speculative fiction is so much about ideas, that I want them to be new, at least as far as my extremely limited knowledge extends.
How do I cope with these things? Well, the first one I cope with by turning off my internal editor and my internal censor and splurging things out onto the page. Sometimes that means I have to delete a few lines - even a few pages - but it's worth it if that means I can build momentum and confidence, if I can start to find a way through the story, a voice.
I deal with the second problem by trying to find a balance between planning and spontaneity - I plan some stuff, but still give the story and the characters room to breathe and surprise me - and also by having confidence in the iceberg - having confidence in the 90% of the mind that chugs away beneath the surface, making connections, testing ideas, generally plugging into the skein of the Universe.
The third problem - well, that one's more difficult to explain. I don't think you can force your way into having a new idea or inventing a new character. I think they just appear, they just occur. But they don't tend to do that in a vacuum, which is why being out in the world and living a life is so important. Falling in love, meeting people, traveling, getting hurt, getting angry, having adventures - my feeling is you have to do this, or you won't have much fuel to write with. Incidentally, that's one of the reasons I love being a medical doctor. I mean, it's completely draining and it means I don't have anywhere near as much time to write as I would like, but on the other hand it's a job that's such a privilege and such a stimulation - for all sorts of reasons - and it makes you part of the world, not just a bystander.

What are you working on now?
Hehehe, well I'd love to tell you I have three novels on the go and am editing a forth, but the truth is I'm pretty much in the middle of an amazingly busy time at the moment. I'm about halfway through training to be a family doctor - I qualified as a doctor in 2010, but in a way that was just the start (the first two years is mainly being shouted at and looking apologetic while trying desperately not to do anything too awful), and if all goes according to plan, I should be a fully qualified GP sometime in 2015. Until then at least, a huge amount of my energy has to go there. It has to. No way around it. My hope is that during this time I will be able to write a little, but that after I get through this (assuming I do, of course) that then I will be able to make more writing time. Also, I'm getting married in the summer, which is wonderful, but which is also very time consuming.
Now, having said that, I have finished another novel I'm trying to find a home for. It's very odd, kind of a series of meta-stories that begin - for various reasons - to bleed into one another. I think it's playful and serious and silly and dark and lots of other things all rolled into one, told in a sort of a fairy tale kind of a way, but with a knowing nod and a wink. But I'm bound to say something like that, aren't I? Maybe it's rubbish and it will never be published. But I like it, I'm quite proud of it actually (though it is extremely non-linear) and I hope one day it will find a home. Up until now I haven't really thought about submitting it to Dave Barnett over at Necro/Bedlam (who published my first novel, The Fall of the Angel Nathalie ) and that's mainly because I wondered if it was right for him (it's certainly not horror, though there are dark elements), and I didn't want to waste his time. But I recently contacted him about it, and he has kindly agreed to have a look, so we will see. Though I am totally prepared for it not to be right for Bedlam, in which case the search will continue, no harm done (I hope)...
Finally, the other thing I'm working on is a fictional comedy-ish story set in a fictional NHS hospital somewhere in England. Given that the NHS is both wonderful and completely ridiculous at the same time, this seemed only fitting. It's not a fantasy, horror, or science fiction story of any kind: it's much, much more unbelievable than that, since it's largely true.

You Should Also Read:
Frank Cavallo interview
Jack Maddox interview
Raegan Butcher interview


Related Articles
Editor's Picks Articles
Top Ten Articles
Previous Features
Site Map





Content copyright © 2022 by Evelyn Rainey. All rights reserved.
This content was written by Evelyn Rainey. If you wish to use this content in any manner, you need written permission. Contact Evelyn Rainey for details.