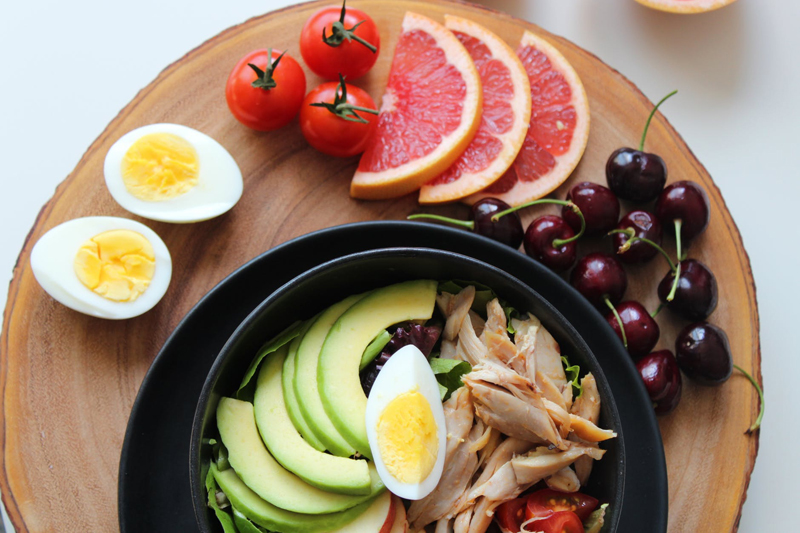 It makes sense. If you eat less food, your body takes in less energy, and has to burn more fat. This helps you to lose weight. The trick is in how to do this without starving!
Slow Music
For each meal, sit at the table with slow music playing. Make up an iTunes playlist for your iPod, or put on a CD. However you do it, get that music playing. It really does make a difference in how quickly you eat. This is important because ...
Slow Music Slows your Appetite Research
Eat Slowly = Realize You're Full
Your stomach doesn't communicate instantly with your brain. It can take up to 15 minutes for your brain to realize your stomach is full. In those 15 minutes, you could have shovelled a LOT more food into your stomach, stretching it out further! Your stomach is stretchy. If you eat a lot each day, it stretches larger - and then it takes more food to fill it. It is very much in your best interest to know when it's full - and to stop eating. That makes you feel happy and full, and keeps your stomach at its normal size.
Drink Healthy Amounts of Water
Your stomach feels full when it is full. It doesn't really care if it was full because you ate 80 Ring Dings or drank 80 gallons of water. Therefore, it's really good to get a lot of water into you. Water is zero carb, and it's vital for all of your body's metabolism processes. I'm not saying to live ONLY on water - but get those daily 8 glasses into you. If you have wine with dinner, have a glass of water too, and alternate in between them.
Eat Regularly
It makes sense. If you have food in your stomach, you won't be hungry! Many people think dieting is about starving. However, this is self defeating! If your body thinks it's starving, it'll cling to fat as a safety mechanism. It won't
Let
you lose weight! Then you get frustrated. The only way to lose weight is if your body thinks it's safe to release that fat. Therefore, you have to eat regular meals - NEVER skip meals. Just make sure those meals and snacks are healthy ones.
Lisa Shea's Library of Low Carb Books


Related Articles
Editor's Picks Articles
Top Ten Articles
Previous Features
Site Map



Follow @LisaLowCarb
Tweet





Content copyright © 2023 by Lisa Shea. All rights reserved.
This content was written by Lisa Shea. If you wish to use this content in any manner, you need written permission. Contact Lisa Shea for details.