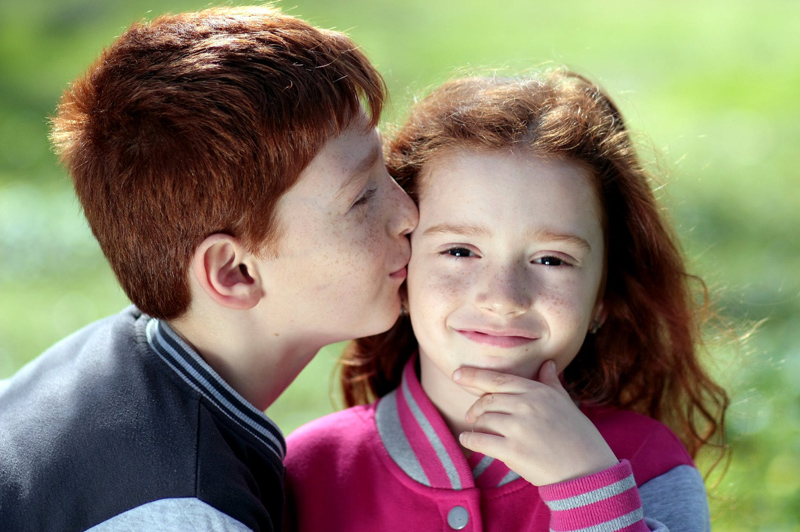 The idea of parental favoritism can sometimes be divided in our minds between real and perceived. When we believe parents exhibit a real preference for one child over another we are outraged at the parents and sympathetic towards the slighted child. Interestingly enough, when we accept that it is a child's perception that favoritism between the siblings exists, our sympathies lie with the parents. We know the saying "one's perception is one's reality" is not only true but can be the basis for rivalry in many family relationships. We also know that when deeply rooted the perceived favoritism can be difficult to overcome, festering in the family for years.

I once read many years ago, that if you ask siblings separately which child their parents favor they will almost always have a quick answer and refer to one of their brothers or sisters. The reason for each child's selection may differ but the interesting thing is that so many believe that parental favoritism exists and that they were not on the receiving end of it.

I, like many others, believe that the cornerstone of parenting is giving a child what we think they need, physically and emotionally. What we don't realize is how easily this simple parenting approach can plant the seeds of favoritism in a child's mind.

Parents with a child in crisis will find themselves giving much of their focus, energy and resources to that child because that's what the child needs. Unfortunately, the siblings who are responsible and self-sufficient are not given the same level of attention. While the parents feel thankful, relieved and proud of the other siblings, these children may actually feel less important to their parents.

On the other hand, parents who are enormously proud of the child who excels in sports or academia may find themselves alienating their other children. While these parent may believe it's important to encourage hard work and acknowledge success, the siblings may feel as though the only child their parents are proud of is the over achiever. The constant praising of one child's high accomplishments may make their siblings feel as if their own accomplishments are less significant to their parents.

The question now is how do parents deal with the issue of favoritism? First you have to really take an honest look at your situation and distinguish perception from reality. Better communication can help correct an ill conceived idea of favoritism as long as it's followed by corresponding actions. A child likes to know that they are just as important as their brothers and sisters, but they also need to be shown.

However, what if it's real? Could it be possible that you really do favor one child over another? Do you have an easy-going, compliant, happy child who (whether you can admit it or not) is actually more likeable than their surly, difficult, rebellious sibling? Experts believe that parents who are honest with themselves, and who recognize that they feel more favorably towards one child over another, can begin to manage their feelings and heal the rivalry that exists in the family.

Dr. Richard Dobbins, a member of the American Psychological Association (APA) writes, "The sooner we come to terms with that and realize that each child has its own way of drawing out of us certain emotions and experiences, the better control we will have over those emotions and the less likely those experiences are to be destructive to the child."

Parental favoritism is a very personal, difficult family issue. Many times it remains within what experts consider to be normal boundaries. Hopefully, as parents become more aware that both real and perceived favoritism is an issue, they will also realize it can be dealt with effectively.
You Should Also Read:
Sharing Custody


Related Articles
Editor's Picks Articles
Top Ten Articles
Previous Features
Site Map





Content copyright © 2022 by Nina Guilbeau. All rights reserved.
This content was written by Nina Guilbeau. If you wish to use this content in any manner, you need written permission. Contact Nina Guilbeau for details.