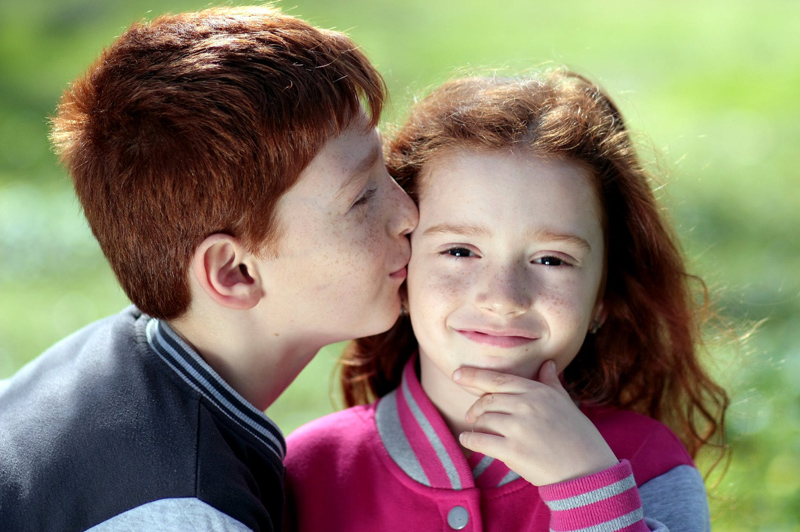 Being a member of a successfully blended family means you have done your part of compromising, accomplished feats of selflessness and have accepted that ongoing adjustments will always be part of your new life. As difficult as the blended family is for parents, it is much more difficult for the children, who may have to do all of the above listed sacrifices times two: one for each household.

Eleven year old Ricky has been doing well, by all accounts, going between two households with stepparents in each. However, since both his biological mother and father have expanded their families, Ricky often finds himself the "odd man out". He admits that lately he is feeling more jealous and less willing to compromise since it appears that he is the only one sacrificing. He is beginning to realize that life goes on without him in each of the two households in which he shares his time. He is also now realizing that each of his half siblings have something that he wishes for quite often – both parents at the same time.

He shares a room at his father's house with his five year old brother and upon a recent visit discovered that his younger brother was given a large television.

"I'm the oldest and I should have gotten the big television. I have a smaller TV that I could have given him. I don't know why my Dad would do that to me. Now when I go over there, my baby brother tells me I have to watch what he does because it's his TV and he's the boss of his TV."

At his mother's house he has his own room but no privacy from his three year old younger brother.

"I come home and he's been in my room and he makes a big mess all the time. He comes in and writes all over the walls and my stuff is thrown everywhere."

A source of growing dissatisfaction for him is feeling left out of the family activities in both households.

"It's like they always do things when I'm not there, like go visit my cousins or go to the movies or eat out."

Ricky believes things can get better if both of his parents try to understand how he feels. He's the only one in either household that has to constantly change families and that alone makes him feel alienated from his other siblings and forgotten, (out of sight out of mind) by his parents. So what's Ricky's solution?

"We could live in one big house." He laughs before even finishing his sentence because he knows that's never going to happen. "Or my Mom and my Dad can live near each other so that I can just walk to each house," he says thinking this to be more plausible but still far fetched. Ricky shrugs his shoulders, unable to come up with a real solution for his situation. However, he does believe it would help if all of his parents (stepparents included) tried harder to work together as a family.

Ricky at age eleven has gotten to the essence of the matter: parents need to work together for the good of the children. Here are a few suggestions for Ricky's parents, and for other parents who share custody, to start putting the children first.

• Coordinate activities with each other. If a relationship strain makes this too difficult for the adults, then each parent can coordinate with the child. Have the child maintain one list of activities and share it with each parent. Not only will the list serve its purpose of coordination, but it can also show the child how much they are included in all the family fun. (Special activities for either parent should be kept off the list.)

• Teach all siblings to respect each other (this includes personal property), whether their brothers or sisters live with them full time or not. Make sure each child knows no one is less important to the family just because they do not live in the house full time.

• Keep lines of communication open and be aware of mood changes. A child who doesn't live in the household full time may be reluctant to talk about things that are bothering him/her.

• Host important events such as visiting relatives, birthday parties and family fun nights when all children are present. Also, make an effort to include the child in family traditions.

• Try not to speak badly of the other parent(s) in front of any of the children. Nothing good can ever come of that type of behavior.

• If you are a non-custodial parent, try to work with the custodial parent to set up an end of the week telephone recap. Allowing the child to share their week's events with the non-custodial parent may help keep the child feeling connected.

• Make a special dinner when the child comes for a prolonged stay (such as summer visitation) or have a welcome home party/dinner upon their return. Sometimes these little extras will go a long way in creating a healthy family environment for all of your children.

You Should Also Read:
Parental Favoritism


Related Articles
Editor's Picks Articles
Top Ten Articles
Previous Features
Site Map





Content copyright © 2022 by Nina Guilbeau. All rights reserved.
This content was written by Nina Guilbeau. If you wish to use this content in any manner, you need written permission. Contact Nina Guilbeau for details.