Book Review of Peripheral Neuropathy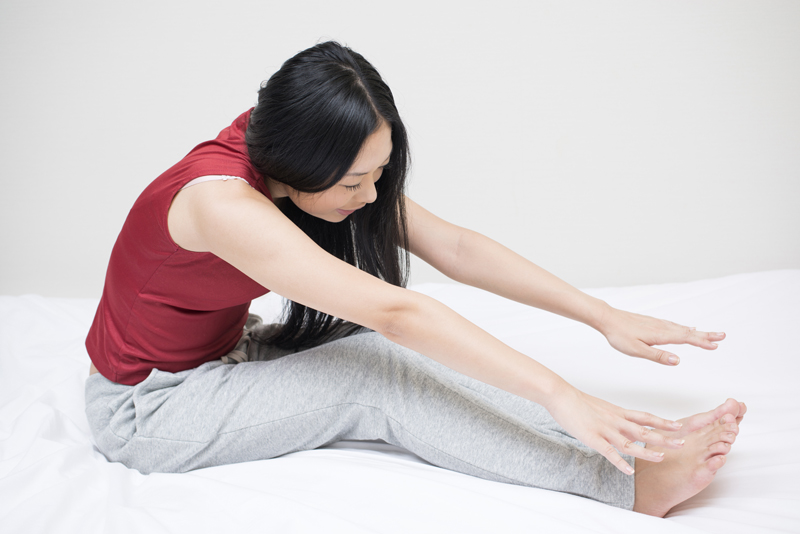 What do numbness in the feet, shooting pain in the hands, difficulty with balance and coordination when walking, loss of muscle strength, and loss of bladder control all have in common? Each of these varied problems can be symptoms of peripheral neuropathy, as explained in the book
Peripheral Neuropathy: When the Numbness, Weakness, and Pain Won't Stop
by Norman Latov.
Peripheral Neuropathy
begins in the first two chapters by defining peripheral neuropathy as a group of diseases that afflict the peripheral nervous system and describing the peripheral nervous system. The nervous system has two broad divisions: the peripheral nerves, which include the motor, sensory, and autonomic nerves; and the central nervous system, which consists of the brain and spinal cord.
Next,
Peripheral Neuropathy
explains the varying symptoms of peripheral neuropathy. In peripheral neuropathy, the motor neurons, sensory neurons, and/or autonomic neurons function poorly. This leads to a variety of symptoms that vary considerably across individuals. Poor functioning of the motor neurons can lead to symptoms such as muscle wasting and loss of strength, particularly in the feet, lower legs, hands, and forearms. Problems with sensory neurons cause symptoms such as lack of pain perception in the extremities, sensations of numbness and tingling, and problems with balance. When neuropathy affects the autonomic neurons, problems can occur in bodily systems, including blood pressure, elimination, digestion, temperature control, skin, and sexual function.
Evaluation and diagnosis of peripheral neuropathy, explained in the next chapter, includes an appointment with to a neurologist. Evaluation will include a history and neurological exam. Physicians often perform additional tests, including blood work, a nerve conduction study, and electromyography. If there are signs of autonomic neuropathy, tests may look at variations of heart rate, respiration, and pulse in various positions and perspiration. Other tests may include nerve biopsy or spinal tap.
In the longest chapter of
Peripheral Neuropathy
, the many causes for peripheral disease are explained. Despite some commonalities in symptoms across some of these diseases, the actual cause for peripheral neuropathy varies. Broadly, these causes include diabetes, nutritional deficiency, gastrointestinal disorder, autoimmune disorder, infection or disease, renal failure, hereditary disorder, drugs and toxins, damage to nerve roots, and entrapment. In up to a third of patients, the physician cannot identify the cause of peripheral neuropathy. Physicians refer to these cases as idiopathic neuropathy.
This book also describes the various treatments for peripheral neuropathy. Depending on the cause, peripheral neuropathy may be treated with medication, adaptive procedures and devices, physical and occupational and physical therapy, careful care of the foot, and alternative medicine.
The final chapter of the book includes stories from several individuals who experience peripheral neuropathy. I particularly enjoyed reading others' stories and about how they cope with peripheral neuropathy.
Dr. Latov wrote
Peripheral Neuropathy: When the Numbness, Weakness, and Pain Won't Stop
as part of a series of Quality of Life Guides for patients experiencing neurological disease and their families. The American Academy of Neurology (AAN) Press and Demos Medical Publishing published this series. Because of the AAN's involvement with this book, the reader can have confidence in the accuracy of the information presented.
I read this book right after I was diagnosed with Charcot Marie Tooth disease, a form of hereditary peripheral neuropathy. I found it to be very useful and thorough.
Peripheral Neuropathy: When the Numbness, Weakness, and Pain Won't Stop
increased my understanding of peripheral neuropathy. Some sections, particularly the section describing the peripheral nervous system, are highly technical and may be difficult for the average reader to understand. I urge you to go through this information carefully, rereading as needed, as it will greatly enhance your knowledge and understanding of peripheral neuropathy. Overall, I highly recommend this book to anyone who wishes to learn about peripheral neuropathy.
Resource:
Latov, N., (2007).
Peripheral Neuropathy: When the Numbness, Weakness, and Pain Won't Stop
. Demos Medical Publishing and the AAN Press. New York, NY.
Image used with permission from www.freeimages.co.uk/
Disclosure: I borrowed this book at no cost from the public library.
Ad links:
You Should Also Read:
Read about the most common form of hereditary neuropathy, CMT.
Read about MDA resources for those with neuromuscular disease.
Take a quiz about peripheral neuropathy and CMT.


Related Articles
Editor's Picks Articles
Top Ten Articles
Previous Features
Site Map





Content copyright © 2023 by Jori Reijonen, Ph.D.. All rights reserved.
This content was written by Jori Reijonen, Ph.D.. If you wish to use this content in any manner, you need written permission. Contact Jori Reijonen, Ph.D. for details.