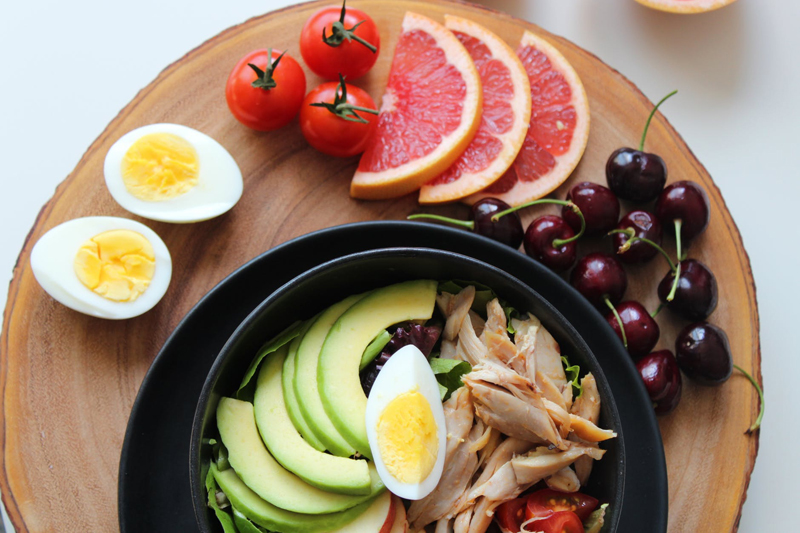 On one hand, you might think it's silly to think about diets for pets. On the other hand, look at the ingredient lists for your pet food. It's scary to think what we are NORMALLY feeding to our pets, and thinking it's healthy.
In the old days, i.e. probably up until the last 100 years, cats ate things they caught. That meant they ate mostly meat. Cats are not growing grain and eating bread. They catch mice, catch birds, and eat fish.
When you look at cat food containers, though, you realize what an odd world we live in. Most cat food is made primarily so it lasts a long time. It is made of corn, sugars, and lots of preservatives. Many people are lazy. They don't want to refrigerate their cat food or deal with meat. They want to dump little pellets out of a bag for months, know the pellets aren't getting smelly, and be done with it.
Cans and pouches provide "wet food" but some cat owners discount those because they have a lot of water in them. That is a GOOD thing! When cats in nature eat birds and mice and things, they're getting moisture as part of that. The food goes into their belly as a complete package of protein and moisture. When you feed cats dry food, that food goes into their belly and sucks moisture OUT of their body. That's not good! Cats are not very efficient at "drinking" water with their tongues.
We tended to feed our cats half and half pouch (wet) food and good quality dry food. When the whole poisoned-cat-food thing happened in early 2007, our wet food supply vanished and we had to go with 100% dry food. Not surprisingly, our cats began to beg for water all the time (they like drinking from the bathtub for some reason) and to gain weight. We were feeding them Nutro indoor and weight control food, so this wasn't 'cheap' variety food.
Finally in July 2007 Hamlet was up to 19 pounds and Juliet was up to 10. We decided we had to do something. We decided to go with wet food only for a period of time. Whiska's fish in a pouch line was 100% fish, no fillers or sugars. So we decided to give that a try.
9 days later, we gave them a weighing. Hamlet had already lost 0.8 pounds, and Julie had lost 0.8 pounds as well. That is a REALLY big difference for cats! We hadn't "starved" them at all. They were eating their fill every day. They had stopped begging for water - they were quite happy with the liquids they got in their meals.
They were much more active and happy. You could tell in the way they ate that they really liked the gravy with their food. Their coats were also MUCH more shiny, smooth and healthy looking.
I realize pouch / wet food can cost more than cheap dry food. That's because it's made with real ingredients vs corn and grain. But in the end, your cat will be much healthier and live longer, which means fewer vet bills and more years of enjoyment for your family. If you're curious, just give it a try. Try your cat out for 2 weeks on a healthy wet food option, and see how they enjoy the difference - and how their health seems to change.
Lisa Shea's Library of Low Carb Books


Related Articles
Editor's Picks Articles
Top Ten Articles
Previous Features
Site Map



Follow @LisaLowCarb
Tweet





Content copyright © 2023 by Lisa Shea. All rights reserved.
This content was written by Lisa Shea. If you wish to use this content in any manner, you need written permission. Contact Lisa Shea for details.