Natural Insecticide Recipes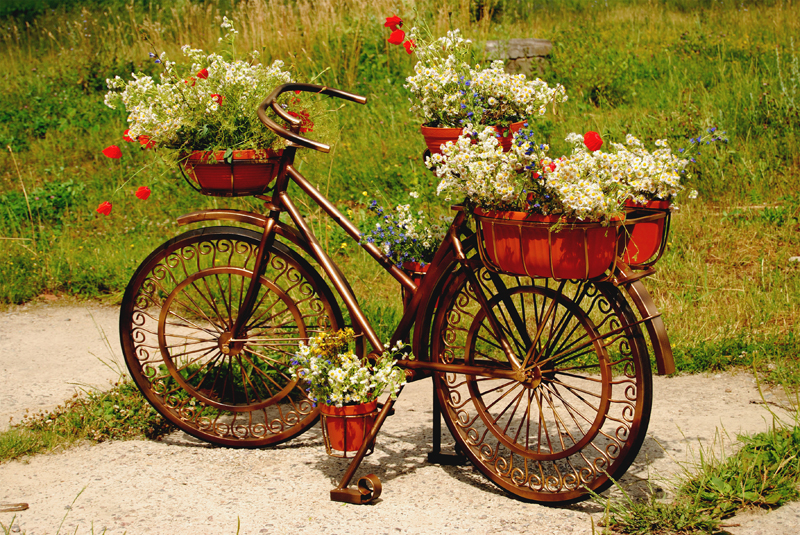 INSECT CONTROL

Insecticidal/Garlic/Capsaicin Spray
To control aphid, mealy bug, cabbage worm, white fly, and even spider mites, this all-purpose insecticidal soap spray is very effective. This is good for most all types of plants but be sure to do a test spray on some hidden leaves first, to make sure your plant is not too sensitive.

3 cloves garlic, finely crushed (or equivalent in garlic oil or juice)
1 Tablespoon vegetable oil, any kind will do
3 Tablespoons Tabasco or other hot pepper sauce (the hotter the better)
4 cups water
1 teaspoon plain liquid dishwashing soap, such as Ivory

1.Combine the crushed garlic, cooking oil and hot sauce and let stand overnight.
2.Strain and add the water.
3.Add the dishwashing soap and stir gently.

Pour into a hand sprayer and spray the tops and especially the undersides of the leaves weekly or as needed.

Store in a closed container in the refrigerator.


Tobacco Spray for Insect Control
Nicotine is extremely toxic to insects but it's effect is short-lived, only a few hours. This makes it a low hazard to your good insects such as bees and lady bugs.

This is a good defense against aphids, fungus gnats, immature scale, leafhoppers, thrips, leaf miners, and asparagus beetle larvae.

4 cups water
1/4 teaspoon plain liquid dishwashing soap
1/4 cup dried crushed or chewing tobacco or cigarette butts

1.Add the soap to the water and stir to dissolve
2.Soak the tobacco or cigarette butts in the water and soap mixture for 1 hour.
3.Strain through cheesecloth or other fine strainer to remove particles that would clogg your sprayer
Pour into a hand sprayer and spray directly onto pests and undersides of leaves. Use weekly.

Store in tightly closed container. Will keep several weeks.

Note: nicotine can be absorbed into the plant leaves and remain for several weeks. To be safe,
do not use on vegetables and fruits plants sooner than one month before harvest.
Do not use on eggplant, peppers or tomatoes, as these plant suffer from many of the same diseases which tobacco may carry.


COMBINED INSECT AND DISEASE CONTROL

Neem Oil Spray to Control Insects and Disease
Neem oil is highly effective against many types of insects and plant diseases. It is non-toxic to birds, mammals, honeybees and ladybugs. It is toxic, however, to fish, so do not use around ponds, streams or other waterways, and keep from going down storm drains. Neem oil can be purchased at most garden supply stores and on line. Several lines of commercial sprays are now available, also, so read the labels of sprays available in stores.

1 teaspoon neem oil
4 cups water
1 teaspoon dishwashing soap

Combine oil, soap and water in a hand sprayer and mix gently.

Spray tops and bottoms of leaves thoroughly every 5-10 days until pests are gone.
Note: this spray will not cure a fungus on already effected leaves but will keep it from spreading. Remove badly diseased leaves and dispose of in your garbage. Wash hands thoroughly and be sure to clean your pruners or scissors in alcohol or bleach to help kill any virus or spores.


DISEASE CONTROLS

Baking Soda Spray for Blight, Leaf Spot and Mildew
A spray made from baking soda is a great all-around disease spray. It is good for treating anthracnose, tomato blight, leaf blight, leaf spots, and powdery mildew.

1 Tablespoon baking soda
2 1/2 Tablespoons vegetable oil
1 gallon water
1 teaspoon plain dishwashing soap (such as Ivory)

Mix thoroughly.

Pour into your sprayer and spray top and bottom of leaves thoroughly, as well as the surrounding soil. Mix or shake often while spraying to keep all ingredients thoroughly mixed. Repeat every 5-7 days as needed.


Milk Spray for Mildew
Milk contains enzymes and sugars which makes the surfaces of leaves less susceptible to mildew. This spray works well on squash, pumpkins, cucumbers, melons, tomatoes, asters and zinnias.

Mix equal parts milk and water and place in your sprayer.
Spray tops of leaves every 3-4 days at first sign of disease or weekly as a preventive measure.

................................................................................

CASUAL VISITOR … and just browsing? Why not sign up to the Container Garden newsletter? It won't matter what space or how many pots you have or even how much time you have to spend in your container garden; what will matter is that you get our reminders and good advice and ideas all in one interesting article.



You Should Also Read:
Pineapple Pots
Pest Control - GARLIC SPRAY
Pest Control - TOBACCO SPRAY


Related Articles
Editor's Picks Articles
Top Ten Articles
Previous Features
Site Map





Content copyright © 2023 by Jessica Carson. All rights reserved.
This content was written by Jessica Carson. If you wish to use this content in any manner, you need written permission. Contact Lestie Mulholland for details.