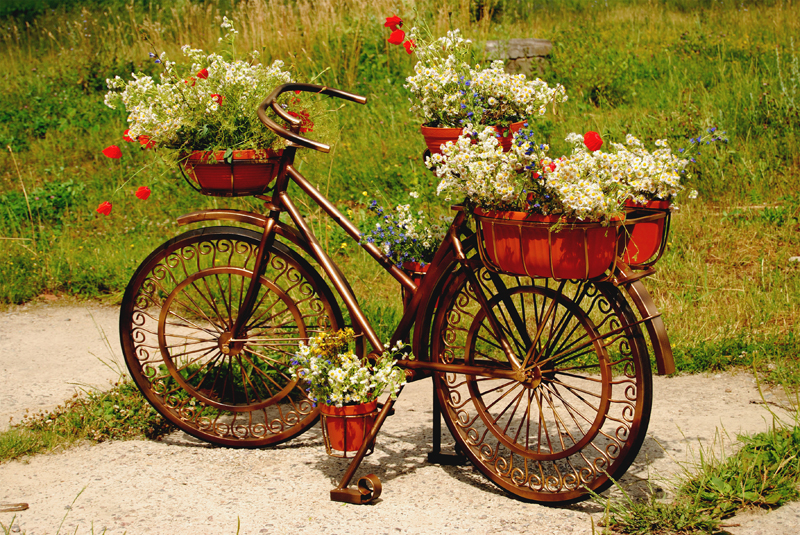 With the coming of Fall comes cooler nights, the trees turning shades of gold and red, and... Apples! Here are some luscious recipes for using your apple harvest, and for saving your excess apples for use throughout the year.

Easy Baked Apple Crunch

A tasty dessert, especially for cool nights!
6 medium apples
½ tsp ground cinnamon
¼ tsp salt
2 Tbs sugar or sucralose
¼ cup butter
½ cup brown sugar or sucralose/brown sugar blend
¼ cup flour or graham cracker crumbs
¼ cup pecans, halved or chopped

Quarter and core apples. If skins are tough, peel. Slice apples into 1/8"-1/4" thick wedges, arrange evenly in an 8 x 8" baking dish or pan.

Mix cinnamon, salt and sugar/sucralose, sprinkle over apple slices. With a pastry blender or fork blend the butter, brown sugar and flour/cracker crumbs well. Stir in pecans. Drop mixture evenly over apples, pressing lightly into place.

Bake at 350 degrees for 40 to 45 minutes until apples are soft. Serve hot by itself, with ice cream or milk, or serve after cooling. Refrigerate any unused portion.


Apple Butter

A wonderful spread for toast and muffins. Makes 5-6 cups.
4 pounds cooking apples (about 12 medium or 12 cups), cut in quarters (do not peel or core)
3 cups apple cider or juice
about 4 cups light brown sugar or sucralose blend
salt to taste
2 tsp ground cinnamon
½ teaspoon allspice
½ tsp ground cloves
¼ tsp nutmeg
Note: 1 Tbs pumpkin pie spice may be substituted for the spices
1 lemon – juice and grated rind

In a large pot combine the quartered apples and apple cider/juice and bring to a boil. Cover and reduce heat to simmer. Cook until apples are soft, about 30 minutes.

Place some of the apple mixture into a food mill or sieve and press through into a bowl. Continue until all of the apple mixture has been strained. Place apple pulp into a large, wide, thick-bottomed kettle and add about ½ cup light brown sugar or sucralose blend per 1 cup of apple pulp. Add spices and lemon and a little salt to taste.

Cook mixture uncovered over low heat, stirring well and often, until mixture is thick and smooth. This may take several hours. The process can be shortened to 1-2 hours if cooked over medium-low heat and stirred constantly to prevent burning. Test your apple butter to see if it is ready by dropping a little into a bowl and allowing to cool. If it is thick and creamy the apple butter is ready to be canned or frozen.

Canning
Ladle into hot sterilized jars leaving ½ inch headspace. Wipe tops and place lids on top, following the package directions. Place the jars in a boiling water bath for ten minutes. Allow to cool. Test lids for a tight seal and tighten rings.

Freezing
Cool your apple butter. Ladle into freezer containers, leaving a ½ inch headspace. Seal and freeze.


Canned or Frozen Apple Wedges

A great way to save your apples for use next Spring and Summer!

Ripe, full-flavored apples (allow about 9 apples per quart jar or freezer container)
lemon juice and salt
ascorbic acid color keeper
sugar

Mix color keeper according to package directions, or make a mixture with 1/2 gallon water, 1 Tbs salt, and 1 Tbs lemon juice.

Peel and core apples, cut into halves, quarters or slices as you prefer.
Dip apples in lemon or color keeper solution.

To Freeze:
Pack apples into pint or quart freezer containers, leaving ½ inch headspace for pints and 1 inch for quarts.
Mix ½ tsp ascorbic acid color keeper to each 4 cups water, as needed. Add to containers, covering apples and leaving the ½ to 1 inch headspace.
Seal and freeze

To Can:
Prepare a light syrup of 1 cup sugar and 4 cups water, as needed. You will need about 1 ¼ cups of syrup per quart or for every 9 apples. Note: if you like a sweeter syrup double the sugar.
Add syrup to a large kettle and bring to a boil. Add prepared apples and return to boiling. Remove from heat.

Spoon apples into hot, sterilized canning jars, leaving a ¾ inch headspace. Return syrup to a boil and ladle into the jars, leaving a ½ inch headspace. Wipe the jar rims and add lids as directed on package. Process in a boiling water bath for 20 – 30 minutes, let cool. Test lids for a tight seal and tighten rings.

................................................................................

CASUAL VISITOR … and just browsing? Why not sign up to the Container Garden newsletter? It won't matter what space or how many pots you have or even how much time you have to spend in your container garden; what will matter is that you get our reminders and good advice and ideas all in one interesting article.



You Should Also Read:
Edible Flowers for Containers
Green Ingredients Recipes
Recipes with TARRAGON


Related Articles
Editor's Picks Articles
Top Ten Articles
Previous Features
Site Map





Content copyright © 2023 by Jessica Carson. All rights reserved.
This content was written by Jessica Carson. If you wish to use this content in any manner, you need written permission. Contact Lestie Mulholland for details.