The First Day of Kindergarten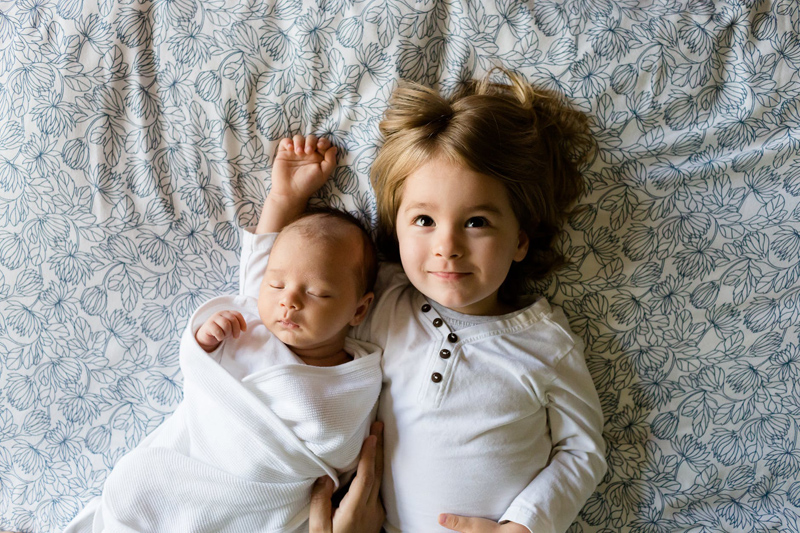 Starting school is a huge emotional milestone for parents and children. Whether children have previous pre-school experience or have never attended school before, kids are generally moving to a new classroom or building, meeting new children, and starting with a new teacher. Society builds up "The First Day of Kindergarten" so greatly that even children who are eagerly looking forward to it can experience emotional strain from the excitement.

It is hard to create a "universal" set of recommendations for parents to help children have a great first day of Kindergarten, because every school, and every teacher are different. Some children travel to Kindergarten on buses while some classes involve parents for some or all of the first day. Some parents have the flexibility to attend the first day, some have leave right away for work.

My daughter's first day of Kindergarten was as close to perfect as I can imagine. What I can do is describe what made it wonderful, and why I think this sort of approach creates a positive experience for children. My daughter's elementary school has a very open policy regarding parents and even siblings in the classroom, in Kindergarten and beyond. This makes it very easy for parents to be there for children on the first day without having to find a babysitter for younger siblings or without feeling intrusive.

When arriving at the school, even for those parents who couldn't stay, the teacher took a photo of each child and their family just outside the classroom. (In addition to being a nice welcoming moment, ultimately, this photo was repeated on the last day and the two photos made bookends of a small album of photos of their year the child was given at the last day party.) Students were asked to come and find a number that felt comfortable on the rug and families waited around the outer part of the room. More nervous children chose a seat on an edge of the rug and their parent could sit along side. The teacher had a parent get from his class the older brother of a boy who was crying and whose mother had not been able stay before leaving for work to come and sit with him for a while.

The teacher introduced herself and told each child they would have a cubby drawer to keep belongings in through the year. Each child was given a label with their name preprinted and was able to go over to the cubbies (a few kids at a time) and put it on a drawer "that felt right to them." It was great to see the kids have get to establish a sense of ownership even over that tiny space instead of having cubbies be one more thing thrust upon them. When everyone had went right into the calendar activities they would do to start the day for the remainder of the year and then into a short song on how to spell red. Parents watched and sang along.

Now that the kids were situated and having fun and starting to feel comfortable, it was at this point that the teacher pulled out a copy of Audrey Penn's lovely book, "The Kissing Hand." The story is all about a young raccoon who is nervous about school and wants to stay at home with his mother. The mother gives him a "kissing hand" – a kiss in the center of his palm that he can hold with him and press up against his face if he is missing her to carry with him on his first day. In a lovely moment, he gives her one back in case she misses him while he is gone.

At the conclusion of the story, my daughter's teacher told the kids that she wanted them to know that just as their parents loved them and missed them while they were at school, that while they were there she loved them also, and would take care of them during their school day. She then invited the kids that if they were ready for their parents to go home they could (one at a time) take a small heart stamp over to whichever family members were there and stamp a heart in their palm to let them know it was okay to go and to have if we missed them the rest of the day, and we could stamp one back in theirs. If their parents had left already, they put the stamp on a piece of paper to bring home to them at the end of the day and she stamped their hand.

Most children did it right at that time and a few needed to have their parents stay a little longer. It was a truly lovely moment and such a safe and loving way to leave our daughter to her own experience. After this first day, I noticed nearly no transition or separation issues at drop-off, and parents to whom I spoke expressed such strong feelings of gratitude and trust towards the teacher (which we later found were incredibly well-deserved!).

I know there are many schools who feel that is what is best for children is to part at the gate and brave their first classroom on their own or start off the first day on the bus. I know there are sound procedural and philosophical reasons for this. But for my part, I still believe that 4 and 5 year old children are incredibly young and need, before all else, to feel safe and loved. I personally see no benefit for children to be pushed out of their comfort zone when instead they can allow their new teacher and classroom to become an extension of that comfort zone. I also think it makes it much easier for parents not to have to wonder what their child's teacher and classroom are like.

I'd love to see more schools and teachers consider that even if parents do not play a regular role in the classroom that there is value in transition for many children (and parents!). I will always treasure the memory of being able to share in my daughter's milestone and know it felt safe and comfortable for her. Even now, as we approach her first day of school three years later, I can experience it as though it were yesterday and tear up as I write about it. However, at my daughter's school, parents and siblings are frequently in the classroom and children are given a high level of freedom in the classroom, so this experience is exactly authentic for the overall learning environment.

I'd love to see more teachers and parents share ideas and strategies for how to allow parents and children to transition on the first day of school within the scope of different school philosophies. Share your first day of Kindergarten story on the BellaOnline Early Childhood forum.


A great book for teachers on the first day of school, but also for parents preparing their own Kindergartener-to-be:





Related Articles
Editor's Picks Articles
Top Ten Articles
Previous Features
Site Map



Follow @bellanicki
Tweet





Content copyright © 2022 by Nicki Heskin. All rights reserved.
This content was written by Nicki Heskin. If you wish to use this content in any manner, you need written permission. Contact Nicki Heskin for details.