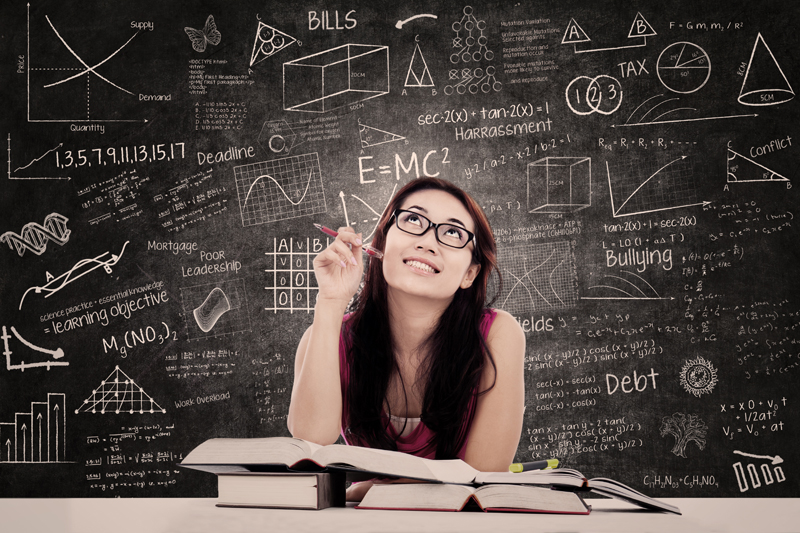 When adults use the expression "go to college," it's shorthand for "get additional training and qualifications beyond high school that will enable you to make a comfortable living."

When youngsters hear "go to college," they hear "go to college."

This constant generic college buzz from parents, teachers, and corporate sponsors has created a situation in which going to college has become a status symbol and an end in itself. High school grads want to go because it looks like fun. Parents sacrifice their own security believing that a college degree will insure their children's financial future.

The reality is that about half of entering freshmen drop out without completing a degree. The half who do finish are lucky to find any kind of job, let alone a job in their field.

Despite the hype, attending college does not insure employment, but it almost certainly insures that students will graduate or drop out with a considerable financial burden to repay.

In 2012, student loan debt ($956 billion) exceeded both credit card debt ($799.5 billion) and auto loan debt ($739 billion).

And yet the mantra continues, go to college, go to college.

College is marketed like prescription medication
The idea of attending college has become a commodity, like pharmaceuticals, and it is sold like them with appeals to vanity, avarice and fear.

One kind of ad shows smiling young people enjoying campus life in groups and as couples, hanging out in the Union or enjoying a sports event. The message is "Go to college, it's fun!" Many high school graduates imagine that college is a continuation of high school--without parental interference.

Another kind contrasts the life of a man living in an ordinary house driving an ordinary car with that of a doctor living in a fancy house and driving an luxury car. Such ads suggest that the mere act of "going to college" has magical effects, ignoring such contributing factors as intelligence, aptitude, and the ability to defer pleasure for several years. They also promote the idea that there's something shameful about living a modest life.

A third kind of ad is directed at parents. This is the kind that appeals to fear. Parents are made to feel that if they are not willing to make extreme financial sacrifices to send their children to college, they are bad parents. It will be their fault if their children end up in a life of poverty.

College is not for everyone
The only teens who should be going to college directly from high school are the ones who have had a pretty good idea since middle school that they want to follow a career that requires a university education.

High school graduates with spotty grades and no notion of what they want to do for a living should not enroll at a university unless their parents are extremely wealthy.

Yes, a university education is something to be desired in itself. So, perhaps, is a BMW or an 8,500-square-foot house in an expensive suburb. The reality is that few Americans can afford these things.

Education K-12 is for everyone
Of 12 million college freshmen entering college in a single year, 56% will drop out without completing a degree. In human terms, that means 6,720,000 disappointed, discouraged, debt-ridden people--more than double the population of Los Angeles.

Of about 34,286,000, children in the nation's public elementary schools during a given year, 36% will drop out in the ninth grade. That means that 12,342,960 youngsters who might have profited from high school won't. Every year. (Side note: 75% of all crimes are committed by high school dropouts.)

The most pressing need of American education in the next decade is not to produce more college graduates, but to improve the quality of K-12 education.

Grades K-12 should be a challenging progression of instruction that keeps children interested beyond the ninth grade and produces mature graduates who can make their own choices as to what path to follow after high school.

It's time to stop the cultural brainwashing that promotes the idea that "College is for Everyone." It isn't. But a free high school education is.



Related Articles
Editor's Picks Articles
Top Ten Articles
Previous Features
Site Map





Content copyright © 2021 by Maeve Maddox. All rights reserved.
This content was written by Maeve Maddox. If you wish to use this content in any manner, you need written permission. Contact Maeve Maddox for details.