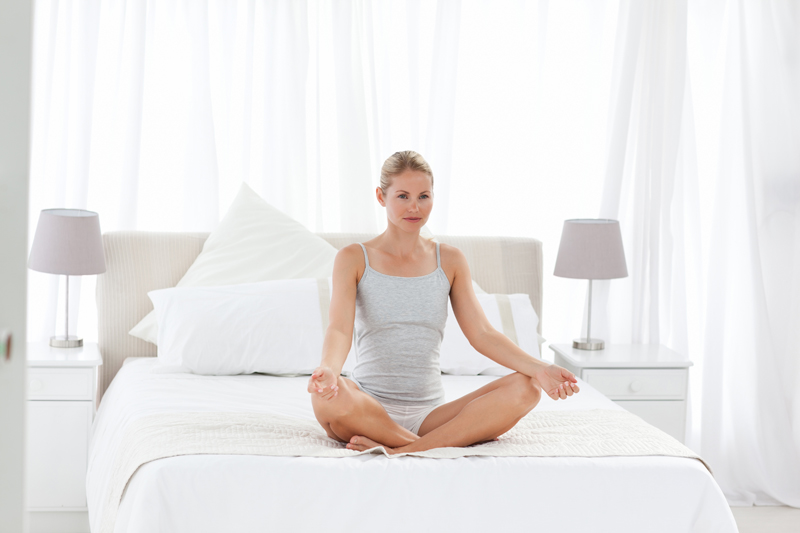 Don't diet, just eat healthy. We have heard that before. But dieting is what many women are attempting to do, even as they are also trying to conceive. Are the two compatible?

Obesity makes it harder to conceive, that we know. Obese women may ovulate irregularly or even have PCOS (polycystic ovarian syndrome). Doctors try to be gentle with this recommendation, but they would prefer that overweight patients lose weight before trying to conceive, especially if they are looking to try IVF. Part of the reason for their preference is that obesity is linked to a higher miscarriage rate. Obesity also makes pregnancy more dangerous for both the mother and the baby.

But is dieting while you're trying to get pregnant safe? Or do you have to lose the weight before you try to conceive? That depends on the diet. Any extreme diet, like Atkins, would be a bad idea. You need carbohydrates, although most of us eat far more carbs than we need. But these extreme diets play havoc, even if it is temporary, with glucose and insulin levels as well as other hormones. That can affect ovulation as well as implantation.

I know we hear so much about "good" versus "bad" fats, but you do need some cholesterol and saturated fats in your diet to make hormones. Now, trans fats are truly "bad" fats, so avoid those because they are toxic to reproductive cells. They are getting easier to avoid as many companies are removing them from processed products. The benefit of fats and proteins is that, because they are more calorie-dense than carbs, they fill you up longer. That leads to fewer spikes in your blood sugar during the day.

If your "diet" is simply cutting down on calories while maintaining a balance of fats, proteins and some low glycemic index carbs (like apples rather than potatoes), that is a great idea. Doctors will tell you that the baby will take what he or she needs from you, which is reassuring, but you still don't want to be eating poorly.

How do you know how many calories you need daily? There are calculators on the web that can calculate based on your height, weight and activity level how many calories you need daily to maintain your weight or to gain or lose. I like the one from the Mayo Clinic.

In general, you need at least 40 grams of protein a day, but 60-80 grams is even better. Eat good quality food, especially organic food, and cut back on carbs. Snack on nuts, vegetables and fruits, and try to limit the processed food you eat because those usually have lots of sugar. Substitute sugar with xylitol or stevia to cut calories without adding artificial, unsafe chemical sweeteners. These are things you can do before conception that you can continue during pregnancy to make both you and your baby healthier.



Related Articles
Editor's Picks Articles
Top Ten Articles
Previous Features
Site Map





Content copyright © 2023 by Stacy Wiegman. All rights reserved.
This content was written by Stacy Wiegman. If you wish to use this content in any manner, you need written permission. Contact Stacy Wiegman for details.