The Munsters Season Two Episode Guide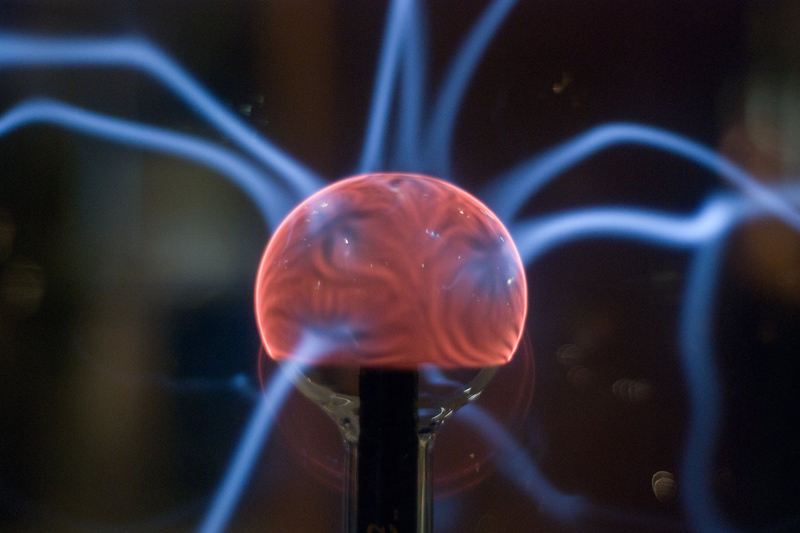 The Munsters
debuted in September of 1964, featuring a kooky family of monsters. The sitcom ran for two seasons, through 1966, and returned in a few TV movies and a 72-episode remake, "The Munsters Today," in the late 1980s. Here's your complete guide to the second season of "The Munsters." See how many of these episodes you remember! And be sure to look for the
trivia alerts
scattered throughout the guide for more fascinating information.
Please note: This article is from our archives.
.
Season Two - 1965-1966
09/25/65 - Herman's Child Psychology
Eddie wants to run away, so Herman tries reverse psychology and says it's okay.
Featuring: Michael Petit, Bill Quinn, Gene Blakely, Lee Henry
09/23/65 - Herman The Master Spy
Herman goes scuba diving, and accidentally gets caught in the nets of a Russian fishing boat.
Featuring: Leonard Yorr, John Lawrence, Bella Bruck, John Zaremba, Robert Millar, Howard Wendell, Val Avery, Ed Reimers, John Silo, Edward Mallory, Henry Hunter
09/30/65 - Bronco-Bustin' Munster
Herman's son Eddie enters him in a rodeo. Herman is scared, and gets Grandpa to brew up a potion for bravery.
Featuring: Don "Red" Barry, William Phipps, Leonard P. Greer, Dick Lane
10/07/65 - Herman Munster, Shutterbug
When Herman takes a picture that shows a bank robbery in progress, both the police and the robbers start pursuing him.
Featuring: Herbie Faye, Joe DeSantis, Alma Murphy, Jesse Kirkpatrick, Robert Morgan. TRIVIA ALERT - Robert Morgan was married to Yvonne DeCarlo (Lily Munster).
10/14/65 - Herman, Coach Of The Year
Eddie needs help getting on the track team. Herman coaches him, and Grandpa concocts a speed pill to help him run faster.
Featuring: Emmaline Henry, Henry Beckman
10/21/65 - Happy 100th Anniversary
It's Herman and Lily's anniversary. They each moonlight to earn money to buy each other presents, and unknowingly end up working at the same place.
Featuring: Vinton Hayworth, William O'Connell, Robert Cornthwaite, Jack Grinnage, Noam Pitlik, Foster Brooks
10/28/65 - Operation Herman
Herman and Grandpa go to visit Eddie in the hospital, and the hospital thinks Herman has been in an accident himself.
Featuring: Dayton Allen, Marge Redmond, Don Keefer, Bill Quinn, Justin Smith
11/04/65 - Lily's Star Boarder
Lily decides to take in a boarder named Chester. Herman becomes jealous of him.
Featuring: Charles Bateman, Buddy Lewis, Chet Stratton
11/11/65 - John Doe Munster
Herman is whacked on the head by a falling safe and gets amnesia.
Featuring: Frank Maxwell, Joe Quinn, Willis Bouchey, Olan Soule, Vince Williams, Michael Blake, Monica Rush, Barry O'Hara, Peter Dawson
11/18/65 - A Man For Marilyn
Marilyn's boyfriends keep leaving her, so Grandpa decides to make her one in his lab.
Featuring: Roger Perry, Don Edmonds, Dick Wilson, Dave Willock, Jan Barthel, Jackie Coogan, Jr.
11/25/65 - Herman's Driving Test
Herman's driver's license is up for renewal. He needs it to drive the company hearse at work.
Featuring: Charlie Ruggles, Francis DeSales, Irwin Charone, Will J. White
12/09/65 - Will Success Spoil Herman Munster?
Herman goofs around with a tape recorder, and accidentally becomes a popular folk singer. TRIVIA ALERT - Fred Gwynne (Herman) really plays the guitar.
Featuring: Gary Owens, Penny Kunard, Frank Evans, Don Dillaway, Nolan Leary, Debbie Butler, Sandra Ferra, Gail Ganley
12/16/65 - Underground Munster
The family pet, Spot, runs away and hides in the town's sewers. The town panics, since Spot is a dinosaur.
Featuring: J. Edward McKinley, Warren Parker, Jimmy Joyce, Hoke Howell, Bob Harvey, David Azar, John Mitchum, Buck Kartalian, Helen Kleeb, Elsie Baker
12/23/65 - The Treasure Of Mockingbird Heights
Treasure is discovered at the Munsters' place, and now Herman and Grandpa are getting greedy over it.
12/30/65 - Herman's Peace Offensive
A bully is bothering Eddie at school, and Herman gets involved.
Featuring: Jackie Minty, Chet Stratton, Bryan O'Byrne
01/06/66 - Herman Picks A Winner
Herman attempts to give Eddie a lesson on the evils of gambling, but accidentally wins big instead.
Featuring: Charlie Callas, Barton MacLane, Joyce James, Sammy Shore TRIVIA ALERT - Sammy Shore is Pauly Shore's father.
01/13/66 - Just Another Pretty Face
When Herman is struck by lightning, his face becomes disfigured. Well, sort of. He now looks exactly like the actor that portrays him, Fred Gwynne. He seeks help through plastic surgery. TRIVIA ALERT - The family doctor was previously played by Paul Lynde in season one, but Dom DeLuise becomes Dr. Dudley in this episode. Paul Lynde left to become a regular on Bewitched.
Featuring: Dom DeLuise
01/20/66 - Big Heap Herman
While on vacation in an Indian village, the locals think that he is an ancient Indian spirit returning to them.
Featuring: Ned Romero, Len Lesser, Felix Locher, Sally Frei, Richard Jury
01/28/66 - The Most Beautiful Ghoul In The World
The Munsters inherit $10,000. It's split between the men and the women in the family, who each spend their half on different ventures.
Featuring: Elvia Allman, Mary Mitchell, Charles Lane, Adele Claire
02/03/66 - Grandpa's Lost Wife
A woman claims to be Grandpa's wife.
Featuring: Jane Withers, Douglas Evans
02/10/66 - The Fregosi Emerald
Eddie finds a ring and gives it to Marilyn for her birthday. Grandpa claims the ring is cursed.
Featuring: Paul Reed, Louise Glenn, Joan Swift, Leslie Connors
02/17/66 - Zombo
Eddie gets the chance to appear on his favorite television show, hosted by Zombo the monster. When he realizes that Zombo is just an actor in makeup and not really a monster, he's disappointed.
Featuring: Louis Nye, Digby Wolfe, Mike Barton, Jimmy Stiles, Jackie Minty
02/24/66 - Cyrano De Munster
Herman writes love letters for a shy man he works with.
Featuring: Chet Stratton, Joan Staley, Eileen O'Neill
03/03/66 - The Musician
Herman wants Eddie to play the trumpet. Eddie has no talent, though, so Grandpa brews up a "talent" potion in his lab.
Guest: John Carradine
03/10/66 - Prehistoric Munster
Marilyn makes a bust of Herman for her art class, and now the university thinks that he might be the missing link.
Featuring: Harvey Korman, George Patrie, Richard Poston
03/17/66 - A Visit From Johann
Johann is Herman's identical cousin (didn't they do that on "The Patty Duke Show?"). But Johann has no social skills, so Herman hides him away and tries to teach him manners. Fred Gwynne plays both parts.
Featuring: John Abbott, Forrest Lewis, Helen Kleeb, Jefferson County TRIVIA ALERT - Jefferson County is Fred Gwynne's usual stand-in on the series.
03/24/66 - Eddie's Brother
Eddie wants a baby brother, so Grandpa builds Boris the robot to be his companion.
Featuring: Wendy Cutler, Rory Stevens
03/31/66 - Herman The Tire Kicker
Herman buys a car, not knowing it's stolen.
Featuring: Frank Gorshin, Johnny Silver, Pat McCaffrie, Jimmy Cross, Jack Perkins, Rian Garrick, Dennis Cross, Saul Gorse, Fred Carson
04/07/66 - A House Divided
When Herman and Grandpa argue over the ownership of their house, they decide they each own half. They then literally divide the house right down the middle.
04/14/66 - Herman's Sorority Caper
One of Grandpa's spells goes awry and puts Herman in a trance. A fraternity thinks he is a dummy and they plant him in a sorority house, where he wakes up.
Featuring: Bonnie Franklin, Ken Osmond, Michael Blodgett, Frank Gardner, David Macklin, Vicki Draves, Vicki Fee, Hedy Scott, William Fawcett, Michael Ross
04/21/66 - Herman's Lawsuit
Herman has an automobile accident.
Featuring: Simon Scott, Dorothy Green, Jerome Cowan, Fabian Dean, Eddie Marr, Bob Harvey, Than Wyenn, Monroe Arnold
05/12/66 - A Visit From The Teacher
Eddie's school principal comes to visit the Munsters' home, after a paper Eddie wrote about his family life raises eyebrows.
Featuring: Pat Woodell, Willis Bouchey


The ratings for the second season of "The Munsters" sank, leading to cancellation, but the family remains part of pop culture consciousness. The show is on DVD and can be seen occasionally on cable networks in reruns.
You Should Also Read:
The Munsters 101
The Munsters Season One Episode Guide


Related Articles
Editor's Picks Articles
Top Ten Articles
Previous Features
Site Map





Content copyright © 2023 by Helen Angela Lee. All rights reserved.
This content was written by Helen Angela Lee. If you wish to use this content in any manner, you need written permission. Contact Helen Angela Lee for details.