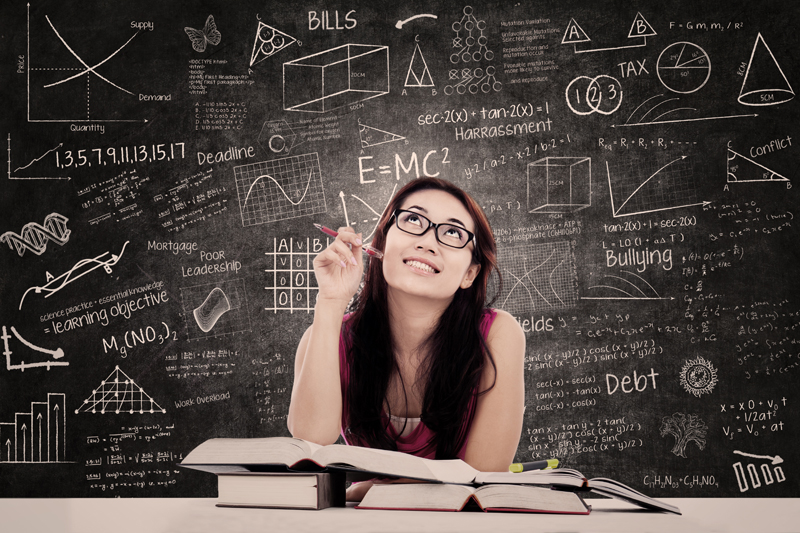 In case you haven't come across this acronym, the letters of STEM stand for Science, Technology, Engineering and Math. The acronym originated in the red tape of visa granting. Applications were marked "STEM" to indicate that the prospective immigrant possessed desirable job skills.

Because some of the rapidly growing segments of the world economy require large numbers of workers with mathematical and technical skills, political leaders and business-oriented school reformers are investing a great deal of publicity and money into the subjects represented in the acronym STEM.

The great concern voiced in the U.S. focuses on the fact that although these subjects are taught, not many students choose to pursue them into higher education. Dr. Ioannis Miaoulis, President and Director of the Museum of Science, Boston has observed that "Only 5 percent of U.S. college graduates major in engineering, compared with 12 percent of European students and 20 percent of those in Asia."

Various organizations, corporations, and government departments are promoting programs to turn more American children on to science, technology, engineering and math. One such organization is the STEM Education Coalition, formed to support STEM programs for teachers and students at the U. S. Department of Education, the National Science Foundation and other agencies that offer STEM-related programs.

President Obama has launched an "Educate to Innovate" campaign to improve the participation and performance of America's students in science, technology, engineering, and mathematics. This campaign is intended to involve non-government agencies that will commit to work with children to encourage them to study these subjects.

Why don't American children want to pursue STEM courses? According to the Lemselson-MIT Invention Index, an instrument that measures innovation aptitude among young adults between the ages of 16 and 25, a third of the young people surveyed said they were reluctant to pursue STEM fields because they are "too challenging."

In their passion to move more young people into STEM careers, some businessmen-turned-politicians are declaring war on other school subjects. For example, Florida governor Rick Scott is working to make college attendance more expensive for students who choose non-STEM majors.

In a radio interview with Marc Bernier, Scott said that he intends to shift funding away from "certain liberal arts majors" at Florida universities to benefit students who choose to study one of the STEM disciplines. He will do this by charging a higher tuition for students who choose to major in such subjects as English, history, economics, or foreign languages.

"You know," Scott said, "we don't need a lot more anthropologists in the state. It's a great degree if people want to get it, but we don't need them here." He went on to say, "I want to spend our dollars giving people science, technology, engineering, math degrees. That's what our kids need to focus all their time and attention on. So when they get out of school, they can get a job." (Many of Scott's critics have pointed out that anthropology is in fact a subject that falls into the STEM category.)

There's no question that inspiring more children to explore STEM subjects is a desirable goal and one that can be accomplished by more creative and hands-on teaching like that demonstrated on the PBS program Sid the Science Kid.

It is a mistake, however, to promote science and technology at the expense of language and cultural understanding.



Related Articles
Editor's Picks Articles
Top Ten Articles
Previous Features
Site Map





Content copyright © 2022 by Maeve Maddox. All rights reserved.
This content was written by Maeve Maddox. If you wish to use this content in any manner, you need written permission. Contact Maeve Maddox for details.