Lessons from the Fat-o-Sphere / Weight Issues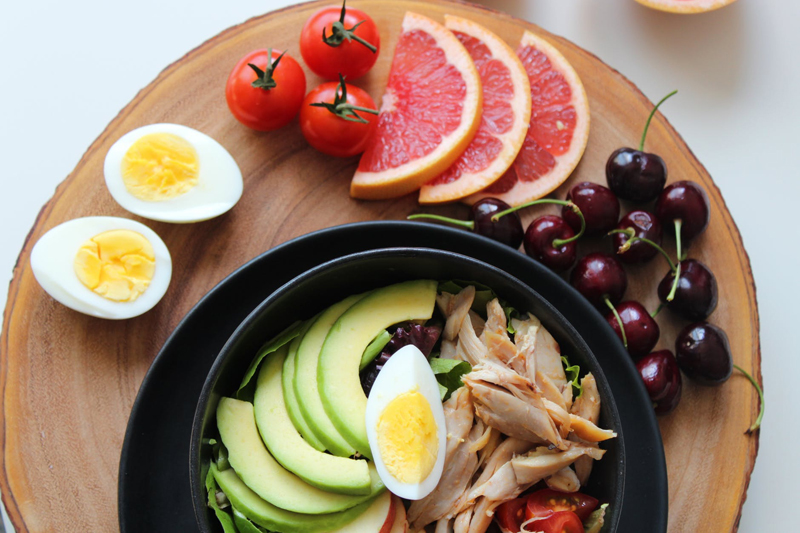 Lessons from the Fat-o-Sphere discusses issues of weight and health in modern America. This "Secret" like book holds great pearls of wisdom, but like the Secret, it needs to be read with an alert mind.
I began by looking at
Lessons of the Fat-o-Sphere / Eating Issues
. Now I'd like to discuss the issue of how much a person weighs.
On the weight issue, I do agree completely with the authors that weighing yourself daily is fruitless. The scale could be registering water weight, muscle weight, the weight of the food you've just eaten. Instead, focus on your blood sugar, blood pressure, cholesterol numbers. You want to become more healthy, whatever your weight. That being said, I disagree with the book's statement that you should "throw out your scale". Your weight is just another number that is critical to track (although not obsess over). If you have a sudden weight gain or weight loss, that is always an important health factor to alert a doctor to.
Along the same path, it bothers me that the book would encourage people to drop doctors just because they mention weight as an issue. There are people so heavy that walking damages their joints. If an aspect of your body is continually causing you damage, then you need to work on that. Having excess fat in that instance is no different than having excess sugar in your blood or excess hormones. It is an imbalance that you need to remedy.
Yes, a doctor should always TREAT you - and treat you with respect. But fat is a body part just as is skin, bones, cartilage and muscle. It should be just as able to be discussed.
The book claims there's been no obesity rise since 2003, and in women since 1999. In 1999 16% of children were obese, 35% of adult women, 28% of adult men. Note that this is much larger than previous years - i.e. a very steep curve lead up to 1999 with weight skyrocketing. So it's sort of unfair to use 1999 as a "starting point" since extreme, rapid growth got us to that point.
Even so, part of the problem is that "obesity" just means "over X weight". People could be getting much heavier "within obesity" and still be called obese. In fact, this is what is happening. In 1999 only 5% of people were "extremely obese" (BMI over 40). By 2006, 6.2% of the population is. People are definitely getting heavier. Yes, you could say from 1999 to 2006 that the number of people who were overweight went from 33.6% to 32.2%. Maybe that's because the number of people now counted as obese went from 30.9% to 35.1%. When you look at 2007 to 2008 by state, every single state had their obesity percentage rise except for DC.
People are definitely getting larger. They are definitely getting out of shape, and eating poor food. The issues are not 100% correlated - i.e. I know several large people who eat well, try to exercise, and remain large. Other medical issues are hindering them. However, for much of the population, the culprit is poor eating and lack of exercise.
While I agree with many of the messages of this book, I disagree with the "eat what you want" as a way of handling it - because people do NOT choose to eat spinach. People generally do eat what they want, and now 6.2% of people are extremely obese who used to be "only" obese. If they had a life path mapped out for themselves, I doubt sliding up the scale is the path they planned on taking. Their path of eating healthy foods and taking care of themselves is not going to begin by them becoming more heavy each month and being confined to a wheelchair. It's hard to exercise and become healthy when you have lost the ability to walk.
As much as the authors trounce on "lifestyle changes" as never lasting, they then try to get you to lifestyle change for your health. If they really feel lifestyle changes never work, it's an odd stance for them to take! This is another case where their writing is not always consistent. I have to say I know MANY people who made lifestyle changes and stuck with them for over 10 years. They stopped smoking. They found healthy exercise they love and with its help settled at a new "normal" weight (for them). They went from eating pasta all day to eating veggies and lean meats - and loving it.
Change you don't enjoy is unsustainable. Change to a path you adore can easily be sustained for decades. Since the authors are pushing you TO change, they would have to admit that change in the long run is possible and can be very good for you.
Now go on to
Fat-o-Sphere - Emotional Issues
Buy Lessons from the Fat-o-Sphere from Amazon.com
Lisa Shea's Library of Low Carb Books
You Should Also Read:
Fat-o-Sphere - Eating Issues
Fat-o-Sphere - Emotional Issues


Related Articles
Editor's Picks Articles
Top Ten Articles
Previous Features
Site Map



Follow @LisaLowCarb
Tweet





Content copyright © 2022 by Lisa Shea. All rights reserved.
This content was written by Lisa Shea. If you wish to use this content in any manner, you need written permission. Contact Lisa Shea for details.