Lessons from the Fat-o-sphere / Emotional Issues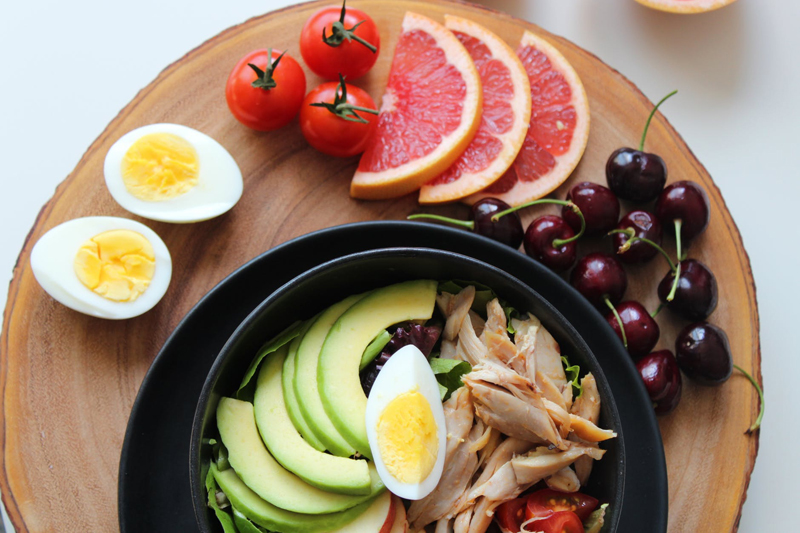 Lessons from the Fat-o-sphere is a book with the impact of The Secret on people who are fat. The authors - both self proclaimed fat and happy people - explain that being fat is about accepting and embracing who you are.
I talk about the
weight issues
and
eating issues
that Fat-o-sphere covers in separate articles. In this article I discuss the emotional side of being fat. Please note that "fat" is the term the authors choose to use for people of above average weight. If the term distresses you, please substitute whatever euphemism you are more fond of.
A key message of Fat-o-Sphere is to TURN OFF the TV, and to stop reading women's magazines. Both of these are chock full of messages - both blatant and subconscious - about how a woman should look and be. Articles on make-up to disguise your face. Ads for junk food that call up cravings. TV shows full of stick-thin models. They can be addictive - and very harmful. Find other things that you love to do. Go out with friends. Read a good book. Hang out on internet forums. Pretty much anything is going to be better than those shows and magazines. If there is a show you MUST watch, DVR it so you can skip the commercials, at least.
Start paying attention to how your family and friends treat you. Do they tease you about your size? Gently redirect them. Make sure YOU do not encourage them by speaking demeaningly of yourself. It's not funny to joke about your own weight - it only encourages others to do the same. Be proud of who you are, and reflect it in how you talk and act.
Choose clothes you LOVE. Yes, it can be challenging to find clothes that fit you and you adore. Consider it a fun Easter Egg hunt. Subscribe to fat-friendly catalogues. Bookmark fat-friendly websites. Hunt through thrift stores, scour eBay. Your existing clothes that don't fit you? Box them up. Put them in the attic, sell them on eBay, donate them to charity. Remove them from your life. You can even make your own clothes fairly easily - and it's a fun hobby!
Don't feel badly if clothes don't fit all parts of you. Hardly anyone is a "perfect fit" for a commercial outfit. Their bust is too big, their waist is too small. Talk to your dry cleaner about a good tailor. For a few dollars you can change a sort-of-fit item into a perfect dress.
Fat people tend to be very self conscious and think the whole world is staring at them. It's important to realize that most people out there simply don't care enough to be focusing on you. The few who do probably stare at big-breasted blondes, afro-wearing African-Americans and bent-over older people too. It's a comment on their brain, not on your body. So they like to stare at people. It shouldn't affect how the rest of us live.
Be happy with yourself. If someone compliments you, say THANK YOU in appreciation, don't dodge it. Stop judging others, because it encourages you to judge yourself too. Accept others. Accept yourself.
If you're with someone, enjoy life with them. Go out and do things. If you're single and want a partner, find ways to be happy now! Have fun. Do hobbies you enjoy. Spread out your feelers. If you are content, you will find partners, whatever your size.
People are rarely turned down because they are fat. They're usually turned down because they are grumpy and defensive and sensitive. I know many fat people who are in wonderfully happy relationships, who have partners who love them just the way they are.
Most importantly, LIVE NOW. Do not put off fun new clothes until you are X weight. Do not put off interesting hobbies until you are X weight. In short, do not think that "now" you are boring but "soon" (when you're thinner) you will be a spectacular new person. You are *already* that cool, fantastic new person. You can enjoy good health, great friends, delicious food and fun activities right now. You just need to start doing them.
You could say that all of this is new age twaddle that everyone knows as common sense. However, I doubt there is one person out there who DOES actually live their life by all of these guidelines. We all need help, we need reminders and prods. That is what this book does. It prods us onto a new track in life, a path which is more likely to lead us to health and happiness.
So how to summarize this amazing book? I imagine you can tell by the length of this review how profoundly I was affected by it. It really is quite amazing. Yes there are some issues, as I pointed out. But in the grand scheme the issues these these are few and far between. I would highly recommend this book to EVERYONE I know - fat or not-fat, male or female, young or old. We all have issues of self acceptance, we all have issues with how we accept others. This book is stuffed full of important messages each of us needs to learn, internalize, and practice on a daily basis.
Highly, highly recommended.
Lessons from the Fat-o-Sphere - Medical Issues
Lessons from the Fat-o-Sphere - Eating Issues
Buy Lessons from the Fat-o-Sphere from Amazon.com
Lisa Shea's Library of Low Carb Books
You Should Also Read:
Fat-o-Sphere - Eating Issues
Fat-o-Sphere - Weight Issues


Related Articles
Editor's Picks Articles
Top Ten Articles
Previous Features
Site Map



Follow @LisaLowCarb
Tweet





Content copyright © 2022 by Lisa Shea. All rights reserved.
This content was written by Lisa Shea. If you wish to use this content in any manner, you need written permission. Contact Lisa Shea for details.