Corned Beef and Cabbage Recipe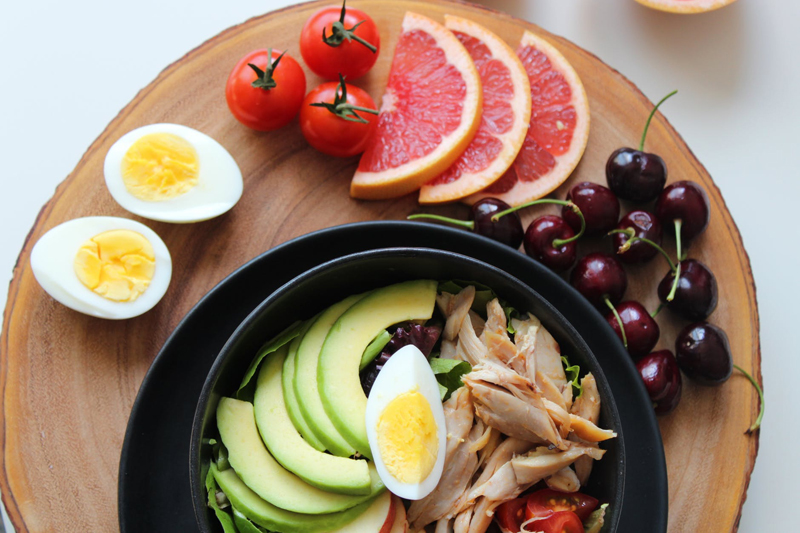 Talk about the perfect low carb recipe! You have corned beef for protein, cabbage for veggies, and it's delicious. Perfect for any Celtic events!
Note that Corned Beef is NOT an authentic Irish dish!! In Ireland, they had "bacon" (i.e. pork rump) as a Sunday dinner with the family. They would never eat corned beef. When the Irish came over to the US, they were quite poor. They got the poorest cuts of beef from the markets - and at the time, this was the corned beef.
1 brisket of corned beef
6 cloves of garlic
2 bay leaves
10 peppercorns
1 stalk celery
1 head cabbage
Begin with the corned beef. Cut Xs in its side and insert the cloves of garlic. Garlic is healthy for you! Put the brisket into a large pot and add enough water to cover it fully. Add in the bay leaves, peppercorns, and celery - sliced up. Simmer this for 2 hours.
Now chop the cabbage up into large chunks. Add them into the water, then cook for another 1/2 hour.
Serve with mustard, and enjoy!
Corned beef and cabbage is one of my favorite dishes on the planet, and I have it regularly, not just on St. Patrick's Day. Make it a normal part of your routine! It is very tasty, and very easy to make. It pretty much cooks itself, and your home fills with delicious smells all day long.
How about potatoes? Surely we've all heard of the potato famine. Over 1 million people died in only 6 years (out of 8 million population total) starting in 1845. Most Irish were poor farmers, working land they didn't own. They were required to grow potatoes and only were able to keep a small amount for themselves. When that potato crop failed for a few years, they simply starved to death.
Believe me, if the Irish were allowed to own their land and grow a wider variety of crops, they would have! It was only the strict orders of their "masters" which forced them to stick with the potato crop. Move beyond the potato to some of the more healthy choices -
Turnip and Rutabaga Recipes
Lisa Shea's Library of Low Carb Books


Related Articles
Editor's Picks Articles
Top Ten Articles
Previous Features
Site Map



Follow @LisaLowCarb
Tweet





Content copyright © 2019 by Lisa Shea. All rights reserved.
This content was written by Lisa Shea. If you wish to use this content in any manner, you need written permission. Contact Lisa Shea for details.