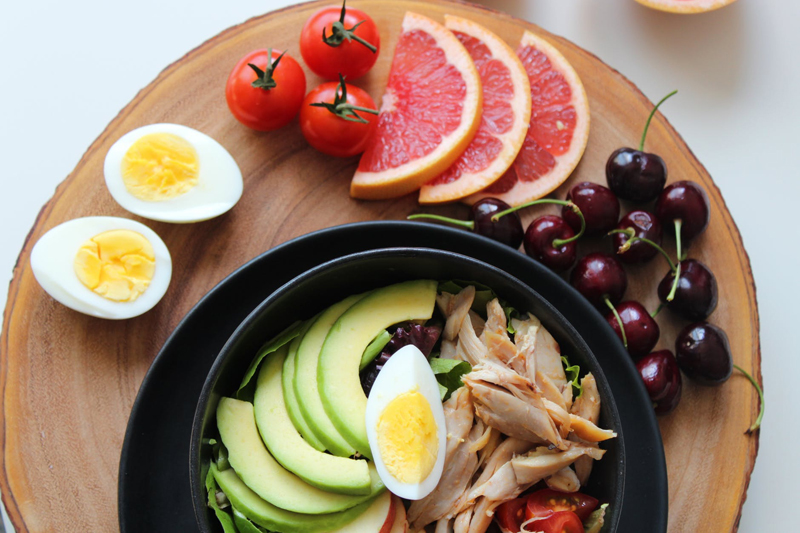 Steaks, hamburgers, filet mignon, they are all beef cuts. Learn more about how to enjoy beef!
American Chop Suey Low Carb Recipe


American Chop Suey is one of those comfort foods that is simple to make and delicious. This low carb version adds in a healthy dose of flavor.
Atkins Burrito Recipe


This low carb burrito recipe is incredibly tasty, and perfect for anyone who wants a low carb Mexican meal.
Beef Stroganoff Recipe


Eating low carb is about delicious food! I adore this recipe for beef stroganoff, done over broccoli and full of flavor.
Burrito Beef Slow Cook Recipe


We love burritos on low carb tortillas, they´re delicious and quite healthy. Here´s a slow cook recipe for the burrito meat that is easy and inexpensive.
Coriander and Garlic Marinade Recipe


If you're making steak or pork chops on the grill or in the oven, this marinade is perfect for adding flavor and nutrition to the meal.
Corned Beef and Cabbage Recipe


Talk about the perfect low carb recipe! You have corned beef for protein, cabbage for veggies, and it's delicious. Perfect for any Celtic events!
Enchirito / Enchilada Sauce Recipe


Many people are fond of Taco Bell´s enchirito and enchilada sauces. Here is a low carb version which is simply DELICIOUS for any Mexican recipes you might create.
Ground Beef Zucchini Tomato Recipe


This delicious recipe involves ground beef, zucchini, tomato, garlic and olive oil. Mix it all together and enjoy something low carb, healthy, and tasty!
Hamburger Patty Cooking


It's amazing to think that in modern times hamburger patties are a commonly enjoyed food. It wasn't that long ago that people dreamed of "a chicken in every pot", because most people could not afford meat.
Italian Veal Parmigiano Cutlet Recipe


Most Italian Food involves pasta, which is something to avoid on low carb diets. But this healthy version of an Italian Veal Parmigiano Cutlet is very tasty and perfect for low carb dieters!
Low Carb Chili Recipe


Looking for a chili dish to keep you warm and full? This is perfect for bringing to that pot luck dinner or just enjoying on your own.
Low Carb Enchilada / Enchirito Recipe


Mexican food can be delicious on a low carb diet! Here is a recipe for a low carb enchilada or enchirito with a tasty homemade sauce to go with it.
Low Carb Meatloaf Recipe


This delicious, low carb meatloaf recipe was donated by one of our visitors, Al. He says it's delicious and awesome!
Low Carb Meatloaf Recipe


Meatloaf is one of those staple comfort foods that many of us enjoy. Really, the only starch-filled ingredient here is the breadcrumbs. Substitute in pecan meal and you're all set!
Mexican Hot Dog Microwave Recipe


This easy recipe involves beef hot dogs, salsa, cheese, and cilantro! It's easy to make and delicious. All you need is a microwave.
Pot Roast Crock Pot Recipe


Pot Roast is a great food that you can prepare in the morning and enjoy in the evening! Not only does it taste delicious, but it fills the house with scrumptious aromas that really are quite nice. This recipe uses a crock pot for super easy cooking.
Steak Grilling Recipe and Tips


One of the basic ingredients for any low carb diet is the steak. Easy to make, simple to customize, you can grill a steak just about any time of year for a quick and tasty meal.
Editor's Picks Articles
Top Ten Articles
Previous Features
Site Map
Follow @LisaLowCarb
Tweet
Content copyright © 2018 by . All rights reserved.
This content was written by . If you wish to use this content in any manner, you need written permission.
Contact Lisa Shea for details.