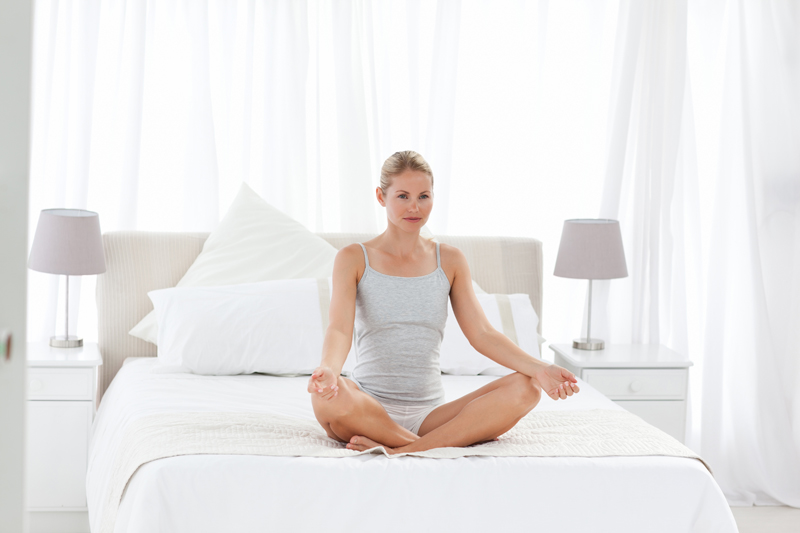 Everyone around you is pregnant, or at least it seems that way. I stress that "it seems that way," because, truly, most women are NOT pregnant. If it's what you want, you will focus on that and see it everywhere. Believe me, I know the feeling.

It seems to be a cruel joke that when you want something the most, it eludes you, and when you give up, there it is! So how do you "give up"? People will tell you that--just stop thinking about it so much and it will happen. Really? Did you ever hear the story of the pot of gold? If you can stir mud without thinking about brown monkeys, the contents will turn to gold. Now all you can think about is brown monkeys because you're not supposed to!

Children are a wonderful gift, and a longing for children is instinctual for most women (and some men). Part of that is survival of the species--if that desire for children were not in us, we would become extinct. Another part of it is a desire to relate to others. During our 20s-40s, the prime child-bearing years, most people do have children, and that's what they want to talk about. If you don't have children, you can easily feel left out.

At the same time, though, you can't stop living just because you want children and don't have them yet. You will never get this time back. Use this time to prepare financially for the children you hope to have, and do the things that you know are difficult to do once you have children, like travel and sleep late on weekends. I think now about how impossible it would have been for me to go to graduate school with a baby at home. I know people make it work, but it is a lot harder and more stressful. And they don't get to enjoy the baby as much as they might in different circumstances.

It also puts a lot of pressure on your relationships (or desired relationships). You may not recognize it, but if you are starting to feel desperate for a family, it will affect potential relationships. Whether we like it or not, we give off "vibes," and desperation is a bad one.

If it makes you feel better about your odds of having a family, and you worry about running out of time, look in to egg storage. If you do this when you're under 35, you will probably get a decent number of eggs, and then should you need them, you will have the option. If you're over 35, you probably ought to just go straight to making embryos, and then either use them now or freeze them for later.

Essentially, make the most of your non-parent status now and plan ahead if that makes you feel more relaxed. There are options today.



Related Articles
Editor's Picks Articles
Top Ten Articles
Previous Features
Site Map





Content copyright © 2023 by Stacy Wiegman. All rights reserved.
This content was written by Stacy Wiegman. If you wish to use this content in any manner, you need written permission. Contact Stacy Wiegman for details.