Teaching Young Children About Nutrition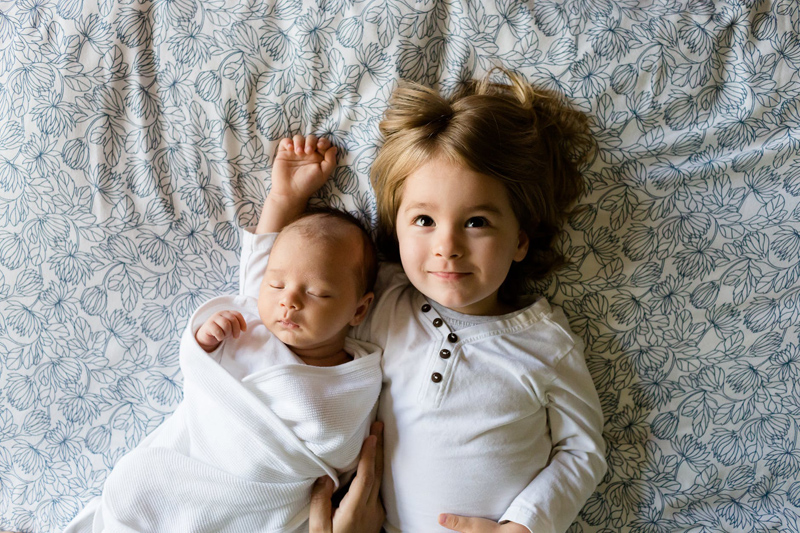 Most conventional conversation about young children and nutrition focuses on how to get them to eat particular foods. I see a lot of discussion about how to "sneak" vegetables into foods, or how to bargain nutritious foods into a child's diet.
But while actually getting various vitamins and minerals in a child's diet is important, almost more important is teaching children habits which will lead to their making nutritious decisions on their own. One might wonder if that is too much to ask. Well, I would answer that by saying that it is absolutely reasonable for children to start to understand the fundamentals of healthy vs. unhealthy foods. It is unreasonable to expect that they use that information to always make the "right" choice (although I would say the same of most adults!).
So what is appropriate to tell a young child about nutrition?
Grow Food Makes Your Body Strong
Rather than focus on complex nutritional issues like carbs, proteins and fats, which are too complicated for kids, we focus on what we call "grow foods" with our older daughter. We let her know what sorts of foods are grow foods in her meals, and that grow food makes her body strong to fight against the "yicks" which can make her sick.
We focus on helping her to know that whole foods are her best bet – fruits and vegetables that look the pictures in her books. Healthy meats and whole grains are her important sources of energy. But she can't identify the difference between healthy varieties, like whole wheat bread, and not healthy varieties, like white bread, just yet. We do our best to make sure that she sees the healthy version as "normal."
Sugar and Sweets Feed the Yicks
We know that sugar has lots of appeal for kids, and we don't expect her to dislike or shun treats. But we try to teach her moderation – the more that she's independent and away at friend's houses or afterschool activities, the more she is faced with unhealthy snacks. We think it's more reasonable to ask her to stop at a reasonable amount than to "just say no."
We teach her that sugar and treats make the yicks strong, and that yicks are always around, but whether our bodies are strong enough to fight them off or keep them under control, or whether they "win" and make is sick is in large part to due to whether our bodies or the yicks are stronger. So if she wants to choose to eat a few cookies, she needs to think about whether she has eaten enough grow food to keep the freshly-fed yicks under control.
A Variety of Foods is Important
Even though yogurt is a grow food, and apples are a grow food, even our two-year old is starting to understand that she can't live on yogurt alone (although she begs her hardest!). We try to have lots of healthy food choices around – especially snacks, and ask her to make another choice. Along with the yogurt and apple slices, freeze dried peas are a popular choice. Crackers with homemade hummus goes over well with our kids, and whole grain pretzels, brown rice cakes, seedless mandarin oranges, string cheese, carrot sticks, banana chips and bananas are all great options. I travel with a standard bag full of snacks everywhere I go. Sometimes I have to remind myself that it's probably ok if the kids "ruin their dinner" filling up on peas!
While it's not exactly scientific, we let them know that there's only so much a grow food that "works" at a time, and then they need to move onto another one.
In my experience, it's not important that kids understand about the macro and micronutrients at work in their foods, but rather have a general understanding about how to approach healthy and unhealthy eating. (To be honest, that's probably true to adults too – check out Michael Pollan's "In Defense of Food" for his assessment of the difference between healthy eating and the cult of nutritionism.)
We use the concepts of grow food and yicks with our daughters as a visual depiction of the effects of certain foods on our their little bodies. When my 6-year-old asks for a treat, I ask her whether she's had enough grow food today to keep the yicks weak. Sometimes she'll think it over and decide that she's only had enough grow food for *one* cookie. I can't imagine her yet deciding to pass up the cookie, but if she's learning to make balanced food choices, I'll take it…
A couple resources:
Just Peas/Just Tomatoes Products
– I love these freeze dried products, which are preservative-free, shelf-stable and easily transportable, but retain most of the nutrition of fresh fruits and vegetables. My girls,and many of their friends love the Just Peas. Amazon has the best retail prices I've found (although they are frequently out of stock on the peas), but they can also be found at most health food markets.
Kids Books I Like About Nutrition, and Michael Pollan's book I mentioned above:
Disclaimer: All material on the BellaOnline.com Early Childhood website is provided for educational purposes only and does not constitute medical advice. Although every effort is made to provide accurate and up-to-date information as of the date of publication, the author is neither a medical doctor, health practitioner, nor licensed mental health professional. If you are concerned about your health, or that of your child, consult with your health care provider regarding the advisability of any opinions or recommendations with respect to your individual situation. Information obtained from the Internet can never take the place of a personal consultation with a licensed health care provider, and neither the author nor BellaOnline.com assume any legal responsibility to update the information contained on this site or for any inaccurate or incorrect information contained on this site, and do not accept any responsibility for any decisions you may make as a result of the information contained on this site or in any referenced or linked materials written by others.
You Should Also Read:
The Princess and the Peanut – Book Review


Related Articles
Editor's Picks Articles
Top Ten Articles
Previous Features
Site Map



Follow @bellanicki
Tweet





Content copyright © 2018 by Nicki Heskin. All rights reserved.
This content was written by Nicki Heskin. If you wish to use this content in any manner, you need written permission. Contact Nicki Heskin for details.