Managing Caregiving Stress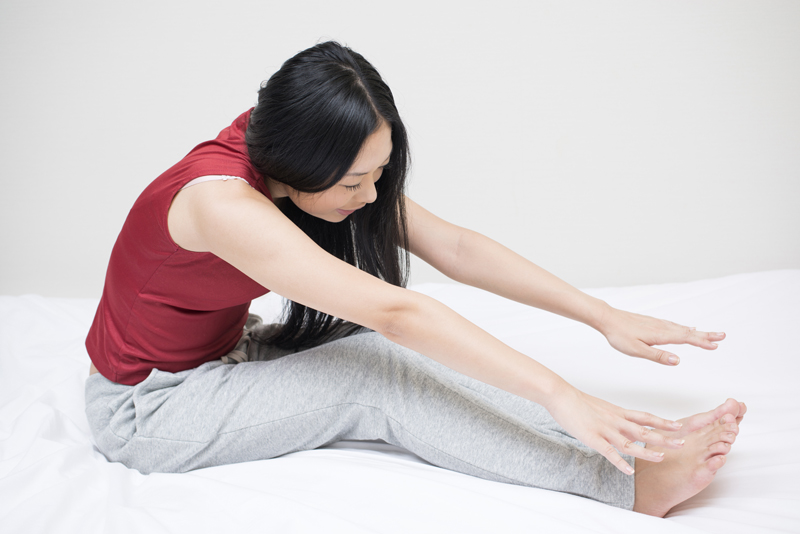 There are number of steps that caregivers can take to control stress. First caregivers must recognize stress and take stress seriously. Sometimes, the biggest barrier to receiving help is simply recognizing one's need for help.

Some of that needed assistance may come from family members or friends. Caregivers can also find appropriate support services in their communities. Resources may include services such as support groups, classes at hospitals, and caregiving services such as transportation, home healthcare services, or in-home respite care.

The Muscular Dystrophy Association(MDA)website has information for caregivers of individuals and a site dedicated towards helping to manage the caregiving team called myMuscleTeam (see Resources). Two other U.S. organizations that assist caregivers and their contact information are listed below this article.

Successful stress management may also require changes in how one thinks. For example, researchers have found that taking an active problem-solving approach to caregiving issues can help reduce stress. At the same time, it is important to learn to identify what can be changed versus what cannot be changed.
Focusing one's time and energy on realistic goals, setting priorities, and establishing routines rather than focusing on changing other people's behavior or on solving unsolvable problems will lower stress.

Caregivers often need to learn to take some time for themselves as well. Caring for their own basic physical and emotional health needs to be given priority. Learning simple relaxation techniques such as deep breathing and guided imagery can help. Making time for recreational and social activities will lower stress. According to research, moderate exercise can significantly reduce stress as well. Further, researchers have also found that journaling can lower levels of caregiving stress for those caring for somebody with neuromuscular disease.

Caregiver self-care should not be viewed as selfish, but as necessary for maintaining one's own health and the health of the individual receiving care. Long-term caregiving stress that goes untreated not only significantly affects the health of the caregiver, but also affects the health of the person under your care. Caregiver burden also has negative effects on patient coping skills and mood.

Caregiving stress should be taken seriously and, left untreated, can lead to caregiver burnout. While the demands of caregiving may lead to stress, recognizing and taking action to manage caregiving stress will benefit the well-being of both the caregiver and the care receiver.

U.S. Organizations for Caregivers:

Family Caregiver Alliance telephone 1-800-445-8106 website www.caregiver.org

National Family Caregivers Association telephone 1-800-896-3650 website www.nfcacares.org

Resources:
Mayo Clinic Staff, (2012). Caregiver stress: Tips for taking care of yourself. Mayo Clinic website. Retrieved from https://www.mayoclinic.org/healthy-living/stress-management/in-depth/caregiver-stress/art-20044784 on 11/1/14.
Medvescek, C., (2003). Reducing Caregiver Stress May Help Loved One's Depression. MDA/ALS Newsmagazine, V8, N2. Retrieved from https://alsn.mda.org/article/reducing-caregiver-stress-may-help-loved-ones-depression on 11/4/14
Muscular Dystrophy Association (2004). Writing About Events May Lower Caregiver Stress. MDA/ALS Newsletter v9 n2. Retrieved from https://www.als-https://alsn.mda.org/article/als-research-roundup-february-2004 on 11/4/14.
Muscular Dystrophy Association (2008). MDA ALS Caregiver's Guide. Retrieved from https://mda.org/publications/mda-als-caregivers-guide on 11/4/14.
Muscular Dystrophy Association, (n.d.). Caregivers. Retrieved from https://www.mda.org/services/caregivers on 11/4/14.
WebMD, (n.d.). Caregivers: Don't Neglect Your Own Health. Retrieved from https://www.webmd.com/healthy-aging/news/20011102/caregivers-dont-neglect-your-own-health on 11/4/14.
WebMD, (n.d.). Tips for Coping with Caregiver Stress. Retrieved from https://www.webmd.com/balance/stress-management/caregiver-advice-cope on 11/4/14.



You Should Also Read:
What is caregiving stress?
What is the 21st Century Cures Initiative?
Learn about spiritual journaling.


Related Articles
Editor's Picks Articles
Top Ten Articles
Previous Features
Site Map





Content copyright © 2023 by Jori Reijonen, Ph.D.. All rights reserved.
This content was written by Jori Reijonen, Ph.D.. If you wish to use this content in any manner, you need written permission. Contact Jori Reijonen, Ph.D. for details.