Asthma and Dairy Products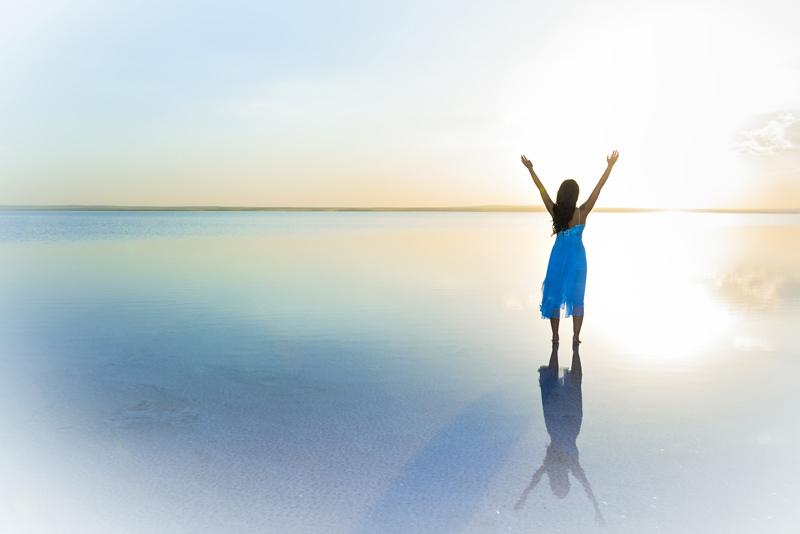 Dairy products, including cow's milk, are recommended as part of a healthy diet for kids and adults. However, some people develop health problems when drinking or eating dairy products, including asthma and allergies.
Milk as Part of a Balanced Diet
There are pros and cons to including dairy products as part of our daily diet. Milk and dairy products are recommended as part of a balanced diet for most adults and children. Dairy products are an important source of nutrients, including calcium, potassium, riboflavin, phosphorous, magnesium, zinc, vitamins A, B12 and D (in fortified dairy products). These nutrients are important for the health of our bones, teeth and may offer additional health benefits including control of blood pressure, cardiovascular disease, and colorectal cancer.
On the other hand, some studies have found that milk and dairy products may increase the risk of ovarian and prostate cancers, when drinking three or more glasses of milk a day. Whole milk and other dairy products are also high in calories, though low-fat and fat-free options may be better options for some people.
Milk Allergy vs. Lactose Intolerance
There is some confusion over the differences between having a milk allergy and being lactose intolerant. A milk allergy takes place when a person's immune system views the proteins in milk as "foreign invaders." The body begins to build up an attack against these proteins, which results in the release of histamines and other chemicals that are part of an allergic reaction. The most common symptoms of milk allergy include:
• Wheezing
• Trouble breathing
• Coughing
• Hoarseness
• Tight throat
• Stomach ache
• Vomiting
• Diarrhea
• Itchy, watery eyes
• Hives
• Swelling
• Anaphylaxis (a rare life-threatening allergic reaction)
An allergic reaction typically follows soon after drinking or eating milk or foods containing milk and dairy products. According to Asthma and Allergy Foundation of America (AAFA), milk is one of the most common allergens in children around the world, with about 2% to 5% of children developing milk allergy in the first year of life. The AAFA says most children lose their milk allergy by age three, while others stay allergic to milk the rest of their lives.
Lactose intolerance, on the other hand, is a condition of the digestive system. In people who are lactose intolerant, their small intestine doesn't produce lactase, an enzyme that breaks down the sugar in milk. Symptoms of lactose intolerance can include:
• Gas
• Belly pain
• Bloating
• Cramps
• Gurgling/rumbling sounds from your belly
• Diarrhea
Symptoms typically begin 30 minutes to 2 hours after eating or drinking milk products or food containing milk or dairy. Lactose intolerance may be treated by avoidance of dairy products, but taking an over-the-counter medication that contains the lactose enzyme can also help. Smaller servings of dairy throughout the day may also help those with lactose intolerance; smaller servings spread through the day are sometimes better tolerated than regular sized milk/dairy servings.
Milk and Mucus Production
Milk leaves a thin, creamy coating in the mouth and/or throat, which is often mistaken for mucus. Studies have shown that drinking milk does not cause mucus production in most people; however, mucus production may increase in those with a milk allergy.
Other Sources of Calcium
People with a milk allergy must have a milk- and dairy-free diet. For those who need or choose to avoid milk and dairy products, there are also non-dairy sources of calcium, including:
• Supplements (for calcium and other minerals and vitamins in dairy products)
• Calcium-fortified foods (cereal, bread, juices, soy and soy products)
• Oranges
• Pinto beans
• Broccoli, okra, kale, collards and turnip greens
• Canned fish (sardines, tuna and salmon)
• Calcium-fortified juices and cereals
• Almonds
The U.S. National Health Institutes Office of Dietary Supplements recommends the dietary allowances for calcium for kids and adults:
0-6 months male: 200 mg female: 200 mg
7-12 months male: 260 mg female: 260 mg
1-3 years male: 700 mg female: 700 mg
4-8 years male: 1000 mg female: 1000 mg
9-13 years male: 1300 mg female: 1300 mg
14-18 years male: 1300 mg female: 1300 mg (pregnant: 1300 mg, lactating: 1300 mg)
19-50 years male: 1000 mg female: 1000 mg (pregnant: 1000 mg, lactating: 1000 mg)
71+ years male: 1200 mg female: 1200 mg
One note about calcium supplements:
the body is able to absorb about 500 mg of calcium at a time. In order to get the maximum benefit from calcium supplements, healthcare providers recommend calcium be taken in two or three servings a day, with meals. In addition, people who have a tendency to develop kidney stones should check with their doctor before taking calcium supplements.
Some kids and adults do have milk allergies, while more people have lactose intolerance. For those who need or choose to avoid milk and dairy products, calcium and other important nutrients can be found in other foods and/or supplements. Be sure to talk with your doctor before completely removing dairy products from your diet. Milk is still an excellent source of nutrition for most people.
Please check out my new book
Asthma's Nothing to Wheeze At!
Now also available on Amazon
Asthma's Nothing to Wheeze At!
You Should Also Read:
Asthma and Food Triggers
Wheat Allergies and Asthma
Asthma and an Anti-Inflammatory Diet


Related Articles
Editor's Picks Articles
Top Ten Articles
Previous Features
Site Map



Follow @SherryAsthma
Tweet





Content copyright © 2023 by Sherry Vacik. All rights reserved.
This content was written by Sherry Vacik. If you wish to use this content in any manner, you need written permission. Contact Sherry Vacik for details.