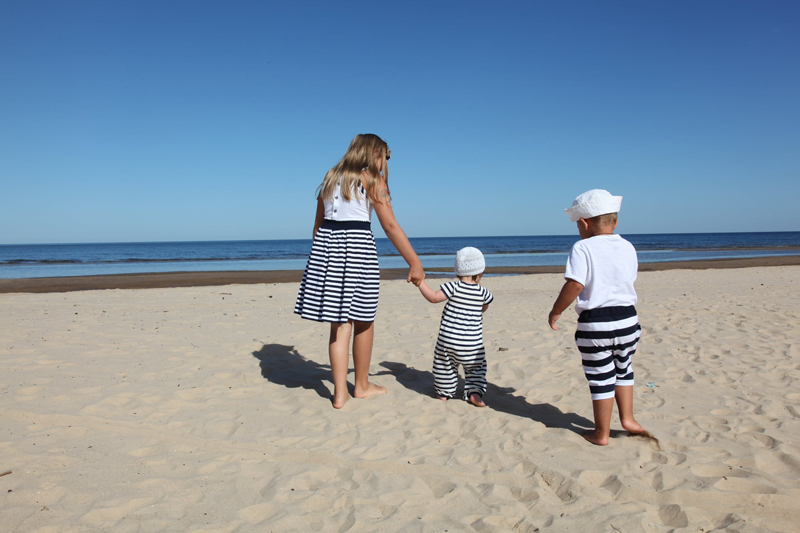 Taking a trip while you're pregnant can be a great way to de-stress and celebrate the upcoming birth. There are a few precautions to follow, however.

1. The best time to fly is between 14-28 weeks of pregnancy. That advice comes from the American College of Obstetricians and Gynecologists. Before then, you may be dealing with extreme fatigue and nausea; later in your pregnancy you may be too big and uncomfortable to enjoy yourself. There is also a small risk of preterm labor when flying late in pregnancy.

2. Bring a doctor's note. Many airlines will not allow a pregnant woman to fly during her final month of pregnancy. If you're showing, it's best to bring along a doctor's note specifying how far along you are and stating that you're in good health.

3. Use a major airline. Flying in small planes is risky during pregnancy since many aren't pressurized. Flying in an unpressurized cabin could lead to a lowered oxygen supply for both you and your baby.

4. Choose your seat carefully. An aisle seat will give you more space to stretch your legs and make getting up to use the bathroom easier. Remember that pregnant women aren't allowed to sit in exit rows.

5. Prevent or minimize swelling. Try bringing a small pillow so you can elevate your feet. Dress in loose comfortable clothing and make sure your shoes aren't too tight since your feet will most likely be a bit larger by trip's end. Avoid sitting with your legs crossed; this can aggravate varicose veins.

6. Stay hydrated. Getting dehydrated will increase fatigue and could make you feel headachy. Drink plenty of water (at least 8 oz per hour).

7. Stretch your legs. Don't just sit the entire flight, get up and walk around or do some simple stretches in your seat. Rotate your ankles, do some neck and shoulder rolls, bend over and touch your toes.

8. Request a special meal. If your flight will have meal service, make sure it's something you'll want to eat. If not don't be afraid to put in a special meal request. Or just pack your own meal, including a lean protein source and whole grains.

9. Prevent blood clots. There is an increased risk of blood clots while flying, especially while pregnant. You can prevent them by moving around and wearing supportive stockings or nylons.

10. Avoid heavy lifting. If you're flying alone, ask for help from airline personnel when you need it. Don't try to lift heavy bags into an overhead compartment. How much is too much? Opinions differ, but lifting anything more than 25-30 lbs or so may increase your risk of muscle injury.





You Should Also Read:
Ten Tips for Getting Around the Airport With Kids
Packing Your Baby's Carry-on Bag
Saving Money on Airfare


Related Articles
Editor's Picks Articles
Top Ten Articles
Previous Features
Site Map





Content copyright © 2022 by Kimberly Misra. All rights reserved.
This content was written by Kimberly Misra. If you wish to use this content in any manner, you need written permission. Contact Tiffiny Spire for details.