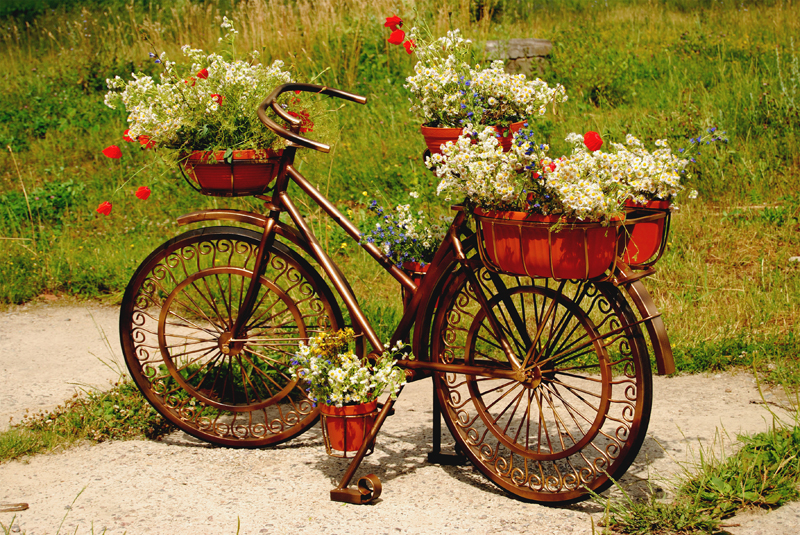 Cooking with tomatoes is such a pleasure because they have so much to offer on all sides. They look good, they taste great, they add flavour, they come in all shapes and sizes, you can mix and match the varieties with the job at hand in the kitchen and they make whatever you cook them with so tasty and moreish.

You are growing your own not so? I hope so because they are the best kind for sure –but if not yet or if your yield doesn't match your needs, then there are also neighbours, farmer's markets, organic sections in the food markets and at a push, the store bought prepacks.

Fresh tomatoes are used in all sorts of ways and for all sorts of reasons – taste and flavour heading up the list. You can slice them raw for salads (or similar), they can be grilled, roasted, fried, canned, pickled, juiced, sauced, mashed and blended… versatility personified! And for all this – no matter what you do or how you use them – vine picked fruits harvested at the right time are the best.

The problem though (not for the home grower) for the commercial tomato farmer or market gardener is that tomatoes are perishable … they need careful handling, packing and transportation to get them to market in good nick (good looking, edible, flavourful and all that).

The challenge encountered in the commercial production of tomatoes includes meeting the demands of the market all year round. Internationally, as consumers, we have become accustomed to having whatever we want it whenever we want it. We know and are taught that it is best to buy and use fruits and vegetables in season, but we demand constant availability, so the market supplies – even if it needs to import at very high end-user costs.

Out-of-season produce is always silly expensive. This can also mean that tomatoes are picked green (not allowed to ripen on the vine which in turn allows the flavour to develop) and then packed away until supply can meet demand. It is easy to identify a 'commercial' tomato … they don't last long if they have been kept in cold storage (or they've been 'nuked' and last too long), the flesh is usually soft and squishy while the skins seem too firm and they look off colour.

Choosing fresh tomatoes for cooking and eating is an easy task and with a bit of understanding just becomes common sense. Once you know, you will be less interested in putting up with third and fourth best. If you consider the following facts, then the fruit you choose will be just right.

Use tomatoes as soon after picking them off the vine at harvest time as you can. That is when the taste, flavour and goodness are at their best. If you grow your own, and this is easy enough to do in containers, this will be simple enough to do and if you are buying from any source, try to buy those tomatoes still on the vine. The natural sugars, acids and aromas stop developing once a tomato has been picked (hence the tasteless ones you get in some food stores).

When buying tomatoes you can use a 'smell test' (much as you can do with melons and mangoes). If the fruit is firm and smells sweet and deep then chances are the taste will be the same, and cooking with good tomatoes is like cooking with wine, never use wine that you wouldn't drink. Besides this – and fresh food markets often have labels to help you, choose dry-farmed tomatoes, vine-ripened tomatoes and locally grown tomatoes.

Dry-farmed tomatoes are those that are not watered after the blossom has set. This means that the plants work harder and put more effort into producing fruit which will be of good colour and deep flavour. You know about vine-ripened tomatoes, so good when left on the vine because tomatoes stop developing once picked and finally, it just makes sense to buy produce that is locally grown. It will be quick to market with the minimum of transport and handling fuss.

You can tell a tomato is ripe and ready to eat or cook with when colour, texture and touch meet your approval. We always assume that all tomatoes are red – you know 'she blushed like a ripe tomato' or something 'is as red as a tomato' – but there are many varieties of tomatoes and they come in all colours from yellow through orange to the reds to almost black … and we must also include the green varieties.

A ripe tomato is one colour (whichever variety you are handling) and does not have inconsistencies, spots or cracks. The texture should be smooth, shiny and the flesh firm and not bruised (not too soft or squishy or leaking juice), and in turn, the touch should be uniform, it should give a little … avoid hard almost 'brittle' fruits, there is a difference here between green produce and stored produce (which will be tasteless I can assure you).

When it comes to cooking with tomatoes there are some considerations and tips for best results and enjoyment. Store your tomatoes, stem side up, at room temperature – do not put them in the 'fridge where they will lose flavour. Use them as soon as you can, don't let them get overripe or spoil. If you are growing tomatoes, then you can expect good harvests – and along with good harvests comes home industry (canning, preserving, drying, saucing, juicing, freezing). Give extra produce away to friends and neighbours – don't let too many tomatoes make you stop growing more!

As already mentioned, tomatoes are best ripened on the vine – but, if you have a reason for harvesting early, then note that un-ripened tomatoes need warmth rather than light, and keep hem out of the draught.

If recipes call for tomatoes as an ingredient, they may say things like skinned, de-seeded (concasse), sliced or diced. Always use a sharp knife and while not every recipe will need you to skin tomatoes, this is easy enough to do by slicing off the tops and a bit of the bottoms, scoring it around the middle then covering with boiling water. Leave them for about a minute then plunge them into iced water. The skins should slip off easily and after this you can slice them into quarters to remove seeds and cores as necessary. Of course this will only work with ripe fruit, it won't work with un-ripened tomatoes.

When it comes down to it, all tomatoes are homegrown, but as Orwell might have said 'some are more homegrown than others.' It has to do with pest control, storage, harvesting, transportation, packaging and sell-by dates. And then there are frankenfoods and genetically modified 'farming' practices. Nah ah.

Just grow your own – it's joyfully easy and delicious and healthy and all those good things.

What do you want your container garden to do?

...............................................................................

CASUAL VISITOR … and just browsing? Why not sign up to the Container Garden newsletter? It won't matter what space or how many pots you have or even how much time you have to spend in your container garden; what will matter is that you get our reminders and good advice and ideas all in one interesting article.

You Should Also Read:
Container Seedling Tomatoes
Vegetable Container Tips
Vegetable Container Mistakes


Related Articles
Editor's Picks Articles
Top Ten Articles
Previous Features
Site Map





Content copyright © 2022 by Lestie Mulholland. All rights reserved.
This content was written by Lestie Mulholland. If you wish to use this content in any manner, you need written permission. Contact Lestie Mulholland for details.