Dishwashers and Indoor Air Pollution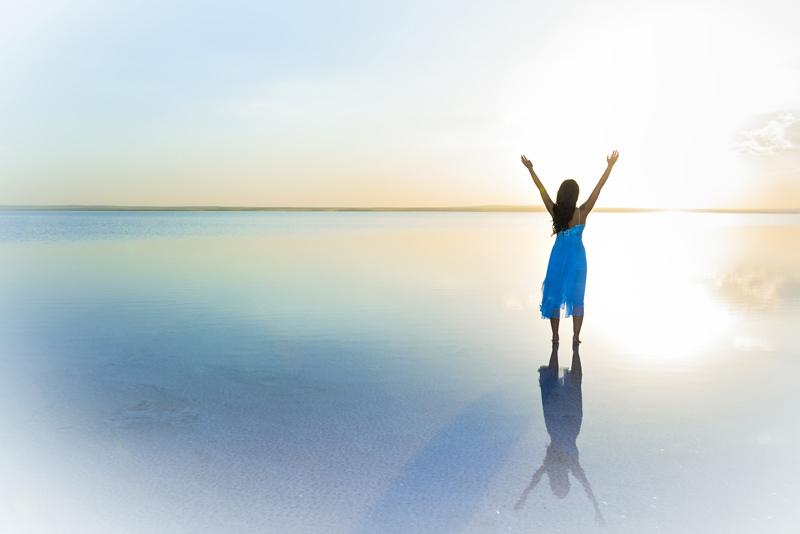 Did you know that dishwashers can contribute to indoor air pollution? While recent studies have shown dishwashers may be linked to increased childhood allergies, these handy devices can also make asthma worse due to vaporizing harmful chemicals into our homes.
Dishwashers and Indoor Air Pollution
Dishwashers have become a common convenience in many homes in the U.S. and Western Europe since they were popularized in the 1970s. Dishwashers are handy—they save time; while the dishes are being washed, we have more time to spend on other activities. In addition, our dishes, utensils, etc. are sanitized by the extremely hot water used by dishwashers. However, it is the high temperature of the water that's responsible for venting harmful volatile organic compounds (VOCs) into our homes.
University of Texas Study
Back in 1999, researchers at the University of Texas at Austin found that dishwashers are efficient when it comes to "stripping chemicals" from the water and detergents used for cleaning dishes. Chemical stripping is the process of removing chemicals from water and transferring them to the air. Researchers discovered that the dry cycle releases the highest level of chemical vapors, causing a dense cloud of VOCs in the room. Volatile organic compounds are known asthma and allergy triggers.
Dishwasher Detergent and VOCs
Dishwasher detergents contain a mix of strong chemicals to clean and sanitize dishes during the wash cycle. The most common chemicals found in dishwasher detergents may include:
• Phosphates: used to prevent limescale deposits caused by hard water
• Non-ionic surfactants: keep foaming to a minimum and keeps dishes from spotting
• Bleaching agents: to sanitize and remove food particles (many include chlorine)
• Enzymes: work to break up food particles
• Anti-corrosion agents: help to keep dishwasher parts from corroding
• Additives: to protect glazed ceramics from damage
• Anti-caking agents: to keep powdered detergent from clumping
• Perfumes
• Ammonia
• Phthaltes
• Dyes
Not only are these substances released into the air, but the chemicals in tap water are also released into the air. Tap water may include substances such as fluoride, chlorine, radon, chloroform and more. This toxic mix is released into the air each time you use your dishwasher. According to the University of Texas study (see above), dishwashers vent about 6 liters of air per minute during the wash cycle. In addition, opening the washer during the dry cycle releases a dense cloud of toxic steam in your face and into the room.
Prevent Toxic Dishwasher Clouds
What can you do? Don't worry—you don't need to give up your dishwasher. Here's a list of things you can do to reduce the indoor air pollution caused by your dishwasher:
1). Run your dishwasher when it's full. Not only will you save money on water and electricity, but you'll also cut down the amount of indoor air pollution by not using the dishwasher more often than necessary.
2). Ventilate the kitchen: when using the dishwasher, turn on the exhaust fan over your stove and/or keep windows open (or slightly open) to dissipate toxic vapors in the room.
3). Use chlorine-free and phosphate –free dishwasher detergent.
4). Keep the dishwasher closed until about an hour after the wash and dry cycles are done. Opening the door during any cycle can release a toxic steam cloud into the room. Allowing the dishes to dry naturally, without using the dry cycle, is another way to prevent the release of toxic clouds in the house.
5). Choose dishwasher detergents that are labeled "eco-friendly" or "green": eco-friendly detergents are generally free of phthalates, ammonia, chlorine, anti-corrosion agents, etc. Be sure to carefully read product labels to ensure they contain no toxic substances.
It's quite surprising that dishwashers, one of the most common home appliances, contribute to indoor air pollution. Regular dishwasher detergents often contain toxic chemicals that leach into the air when the washer's running. Following the steps listed above can mean cleaner and safer indoor air, while also saving you and your family from asthma flares and attacks.
Please check out my book
Asthma's Nothing to Wheeze At!
Also available on Amazon
Asthma's Nothing to Wheeze At!
You Should Also Read:
Asthma and Household Chemicals
Aerosol Sprays and Asthma
Find the Best Room Air Purifier for Your Home


Related Articles
Editor's Picks Articles
Top Ten Articles
Previous Features
Site Map



Follow @SherryAsthma
Tweet





Content copyright © 2023 by Sherry Vacik. All rights reserved.
This content was written by Sherry Vacik. If you wish to use this content in any manner, you need written permission. Contact Sherry Vacik for details.