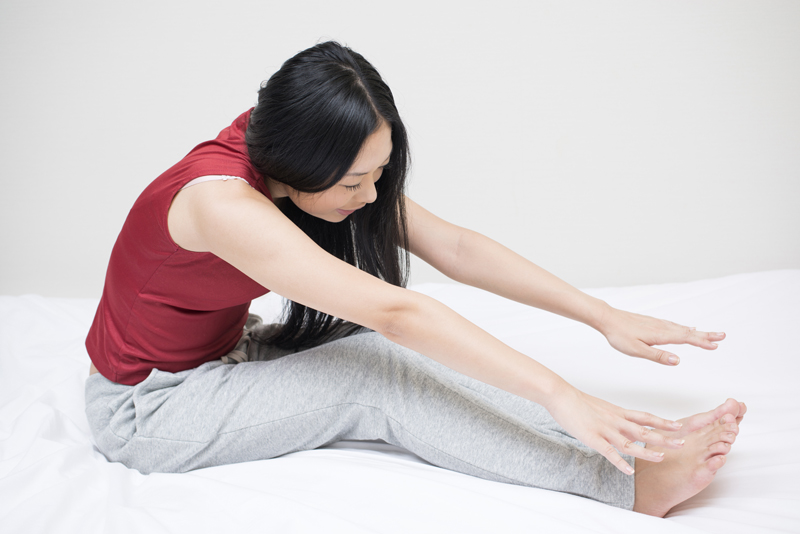 As the Kindleberger 5K Run and Fitness Walk 2015 race got ready to begin, I positioned myself in the back. As a walker, and a relatively slow walker using Balance Walking poles, I did not want to be in the way of those faster than me. The horn sounded. The 5K, in Parchment, Michigan, began.

The morning sun at 8:30 a.m. was bright and warm, while the morning air still retained some of its nighttime coolness. As I got walking, my perception of coolness soon faded.

Although I had been Nordic walking almost daily in my neighborhood for several months, the 5K course started out much hillier than my neighborhood. Going up the hills provided a good cardiovascular workout, while coming down the hills challenged my ability to balance. Still, I was able to find and maintain a good pace for myself.

The runners quickly disappeared from view. I maintained my position towards the back of the pack, with a few other walkers in front and behind me. With the trekking poles, I was able to maintain better form and balance, avoid tripping over my own feet (a problem called 'foot drop'), and walk at a quicker pace than I would have been able to without poles.

Every so often along the race course, volunteers were stationed to help guide the participants. Although I walked towards the end of the pack, each of the volunteers was encouraging and enthusiastic. They helped to inspire me to push to perform to my personal best ability. At no point during the 5K did I experience a sense of being negatively compared to others who were faster and stronger me. If any comparison occurred, it was of my own making.

I had never entered a race before. I thought that such races were only for the athletically talented. I do not consider myself to be an athlete.
A few years ago, I was diagnosed with the neuromuscular disease Charcot Marie Tooth (CMT), a hereditary and progressive form of peripheral neuropathy. Although only diagnosed within the past few years, I have had this genetic disorder my whole life. Due to significant problems in my feet caused by CMT, I have not been able to run or participate in any type of high impact sport since I was a teenager.

Despite physical limitations, I have been faithful to my exercise routine. For almost 30 years, through illness, surgeries, pregnancies, and physical limitations, I have exercised in some way for at least thirty minutes nearly every day. I am so thankful to God that I am able to continue to walk and exercise as well I can.

Looking back it surprises me that I found a passion for and commitment to fitness and exercise in my adult life. As a child, I dreaded participating in the mandatory physical education class five days a week, first through twelfth grade. I was uncoordinated, a slow runner, and always the last to be chosen for teams. I had to wear specially made orthopedic shoes rather than athletic shoes. I came to accept the view of my peers that I was most decidedly not an athlete. Yet somehow, during my early college years, I became dedicated to my daily fitness routine.

I had never considered entering a 5K until I went to see my daughter finish running her first 5K several weeks earlier. The atmosphere at the finish line was so encouraging! Each finisher, from the first runner to the last walker, had their name announced and people cheering them on at the finish line. Before witnessing this the race my daughter ran, I had thought that races were only for those who could run quickly and well. After seeing this, I decided that perhaps a 5K could (even) be for me.

I had entered the race with no hope of winning or placing in the race. My goals were simple – finish the race to prove to myself that I could complete it and maintain a pace of better than 20 minutes per mile. I hoped to avoid finishing last.

In addition, I wanted to raise awareness of CMT, as it seems most people have never heard of this disorder. I wore a t-shirt and wrist band from the Charcot Marie Tooth Association. Prior to the race, I chatted with a runner about our goals for the race. I told her about Charcot Marie Tooth, how it has affected me, and why I had decided to walk the race. Before the race, I also saw a family from my church and we talked about my diagnosis with CMT.

When I came to the finish line, my name was announced and people clapped for me. My children were at the finish line to cheer for me. So was the runner I had spoken to before the race began, and my friends from church. I had succeeded in finishing my first 5K!

I finished the race in 52 minutes and 46 seconds, with a pace of just under 17 minutes per mile (16 minutes 59 seconds per mile). I came in 224 out 226 racers.

So will I walk in a 5K again? I do believe that I will. I had confronted my fear of competing and of coming in towards the end. It felt more than just okay – It felt great. No, I will never win or place in such a race. But I can, and will, continue to challenge myself to do what I can to maintain my strength and rise above my fears, to take on new goals and achieve what I can within the parameters of my own limitations. Although I finished close to last, I will count this as a personal victory. In that, I am a winner.

Resource:

Kindleberger.org (2015). 5K Run and Fitness Walk. Retrieved on 7/16/15 from https://www.kindleberger.org/5krunwalk.php




You Should Also Read:
Learn how to start balance walking.
Read about Charcot Marie Tooth.
Read about the CMT Exercise Series of videos.


Related Articles
Editor's Picks Articles
Top Ten Articles
Previous Features
Site Map





Content copyright © 2023 by Jori Reijonen, Ph.D.. All rights reserved.
This content was written by Jori Reijonen, Ph.D.. If you wish to use this content in any manner, you need written permission. Contact Jori Reijonen, Ph.D. for details.