Essential Oils for Asthma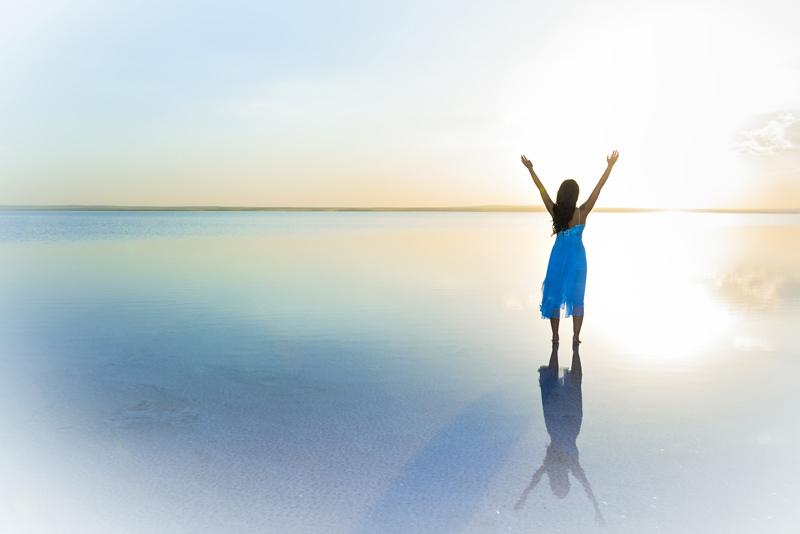 Essential oils have become popular for medicinal and home use in past decade or so. Many ailments may be helped by essential oils, including asthma. However, they can also prove dangerous for some asthmatics.
What are Essential Oils?
You've probably seen or heard of essential oils—but what are they exactly? Essential oils are extracts processed from plants (including the leaves, seeds, roots and flowers). Most oils are processed by distillation; other extraction processes include expression, solvent extraction, absolute oil extraction, resin tapping and cold pressing. These process all work to extract scents and chemicals from the plants.
The oils contain a complex blend of hundreds or thousands of chemicals. These components include:
• Terpene hydrocarbons
• Phenols
• Alcohols
• Aldehydes
• Ketones
• Esters
• Lactones
• Coumarins
• Ethers
• Oxides
All of these chemicals come together in a unique blend for each plant. Some of these components have been shown to be effective against numerous health problems. These chemicals show anti-inflammatory, antibacterial, antiviral, and antifungal properties. Some also work to ease breathing, congestion and coughing.
Essential Oils for Asthma
Essential oils are often used as an alternative therapy to treat asthma. Most doctors do not recommend relying solely on essential oils for asthma treatment. However, the oils may be used as a complementary treatment with prescribed medications. One important note: asthmatics whose asthma is triggered by strong scents and odors should talk with the doctors before adding any essential oil treatment to their asthma management plan. Most of these oils have strong scents which could cause an asthma flare or a life-threatening asthma attack in sensitive individuals.
The essential oils most often used to help asthma include:
1). Tea tree oil: works to ease breathing and can be added to a steaming bowl of water or used in a vaporizer for steam inhalation. Tea tree oil can also be added to your bath water or shower to help ease breathing.
2). Eucalyptus oil: used to open congested airways and break up phlegm. This oil can be added to a steaming bowl of water or a vaporizer (see tea tree oil). You can also add eucalyptus oil to a carrier oil to rub into the chest to ease breathing and coughing.
3). Peppermint oil: contains menthol, which is an effective decongestant. Peppermint oil also relaxes the smooth muscles of the airways, allowing for easier breathing. The oil can be used in steaming water or in a vaporizer (see tea tree oil instructions).
4). Lavender oil: also helps to relax and open the airways. Mix a few drops of lavender, peppermint and eucalyptus oils to use in a bowl of steaming water or in a vaporizer (see tea tree oil instructions). Lavender oil can also be diluted with a carrier oil and rubbed on the chest to ease breathing.
Safe Usage of Essential Oils
Essential oils can be dangerous; here are some tips to help you stay safe when using these oils:
a). Essential oils should always be diluted in a carrier base/oil, as they can cause an allergic reaction, including severe contact dermatitis.
b). Monitor children's use of essential oils: these oils can be poisonous, so keep them out of the reach of children and never let children use essentials oils by themselves. Call a poison control center immediately if you suspect your child has ingested essential oils.
c). Keep essential oils away from heat: these oils are flammable; keep them away from open flames and high heat.
d). Avoid using essential oils in your vaporizer if someone in your home is sensitive to strong scents and odors. Essential oils have been shown to cause asthma attacks in patients whose asthma's triggered by strong smells.
Essential oils may be used in conjunction with your prescribed asthma medications. However, these oils have been known to cause an asthma flare or a life-threatening asthma attack in those whose asthma is triggered by strong scents and smells.
Always talk with your doctor before adding essential oils to your asthma treatment plan. If you choose to use essential oils, use them with care to keep you and your family safe and healthy.
Please check out my new book
Asthma Tips & Advice
Now also available on Amazon
Asthma Tips & Advice
You Should Also Read:
Breathing Easier with Focused Exercise
Meditation and Asthma
Yoga and Asthma


Related Articles
Editor's Picks Articles
Top Ten Articles
Previous Features
Site Map



Follow @SherryAsthma
Tweet





Content copyright © 2023 by Sherry Vacik. All rights reserved.
This content was written by Sherry Vacik. If you wish to use this content in any manner, you need written permission. Contact Sherry Vacik for details.