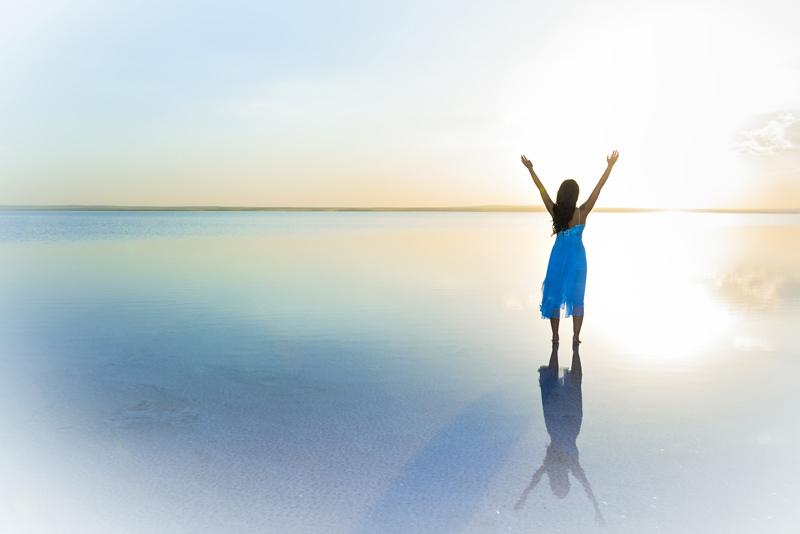 Most of our homes have a bit of clutter. Maybe you have a corner in your bedroom with a waiting pile of clothes to be mended, your kids may have toys strewn through their bedrooms, or maybe you have a counter piled high with old mail. Did you know those piles of clutter can cause your asthma to become unstable, leading to flares and asthma attacks?
What is Clutter?
According to Clutter Anonymous (CLA), "clutter is anything we don't need, want or use that takes our time, energy or space, and destroys our serenity. It can be outgrown clothes, old papers, broken toys, disliked gifts, etc."
The Problem with Clutter
So what's the problem with clutter here and there in your home? Clutter of any type—clothing, toys, newspapers and magazines, etc.—creates a wonderful environment for such house guests as dust mites, insects and rodents. Not only that, clutter provides a handy place for dust to settle, contributing to poor indoor air quality.
House dust contains dust mites (and their feces and dead body parts), pesticides, lead and even endotoxins. Endotoxins are created and shed by bacteria and are another powerful asthma trigger. Pet dander and pollen are also commonly found in house dust. Dust is a toxic mix of asthma triggers and one of the causes of poor indoor air quality.
Another problem with clutter is that cleaning becomes more difficult. The more stuff you have around the house, the harder it is to get at surfaces and corners to remove dust and other particles. Bathroom clutter, such as bottles and wet towels, provide places for water and steam to gather, creating inviting areas for mold and mildew to develop.
Too much clutter in your home can also cause increased stress; stress is another powerful asthma trigger.
Keeping clutter to a minimum and your home clean are two important ways to reduce asthma triggers in your home.
Reducing Clutter
Removing clutter and cleaning can seem overwhelming in the beginning. Here are some ways to tackle the de-cluttering process:
1). Start with one room, maybe your bedroom, and choose a spot to start working. You could start with one shelf or one drawer, and move on from there to other parts of your room. Once your bedroom's de-cluttered, you'll have a calm, clean space to get away from asthma triggers in the rest of your home.
2). Schedule your de-cluttering sessions to keep from becoming overwhelmed with the process. You could start with 15 minutes a day and work this into your daily routine. Before you know it, you'll have a whole room cleaned.
3). Make reducing clutter a daily process, and avoid letting things pile up and get out of hand again.
What to Do with Clutter
Here are some ideas on how to sort and get rid of your clutter:
1). Sort: sort items into separate piles—clothes, toys, electronics, etc. Next, choose which items to keep, and start a box for things you no longer use. The items you no longer want can be donated to many charities or can be sold. If these things are not usable, then look to see if you have anything that can recycled. If not, then properly dispose of anything that's left.
2). Find a spot: now you've got everything sorted out, find a spot for everything you plan to keep. Similar items are best kept together (all the socks in one spot, all scarves in another, etc.).
3). Cover: make sure everything is covered by putting everything away in closets, boxes, drawers and plastic storage containers. This will keep everything clean and ready to use. Labels are also a good idea, so you know what you have in each storage container.
4). Put things away every day and clean at least weekly: make it a habit to put things away every day, throw out junk mail, put toys away, etc. This one habit will help to keep your home from becoming cluttered again, while also keeping asthma triggers to a minimum.
Clutter seems harmless, but it can be a source of numerous asthma triggers. De-cluttering can seem like an overwhelming process, but just working 15 minutes a day will soon have your home organized. Making it a habit to put things away every day and clean weekly will reduce clutter and asthma triggers in your home. You and your family will breathe a sigh of relief, while keeping your asthma under control.
Please check out my new book
Asthma Tips & Advice
Now also available on Amazon
Asthma Tips & Advice
You Should Also Read:
Create an Asthma-Safe Room
Control of Dust and Dust Mites
Flu Shot a Must for Asthmatics


Related Articles
Editor's Picks Articles
Top Ten Articles
Previous Features
Site Map



Follow @SherryAsthma
Tweet





Content copyright © 2023 by Sherry Vacik. All rights reserved.
This content was written by Sherry Vacik. If you wish to use this content in any manner, you need written permission. Contact Sherry Vacik for details.