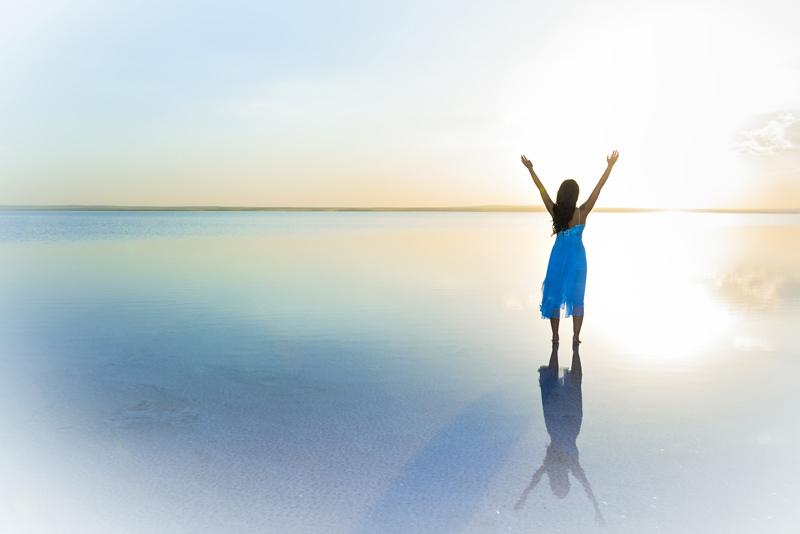 These days there's a lot of interest in natural therapies to treat physical ailments, including asthma. Herbs and plant resins, such as boswellia, may provide asthma relief for some people when combined with their asthma medications and asthma management plan.
What is Boswellia?
Boswellia, also known as Indian Frankincense, is a resin that comes from the Boswellia Sarrata tree. It's a traditional treatment used since ancient times and is still used in the Aryuvedic and Chinese medical traditions. The boswellia tree grows in the mountains of India, North African and the Middle East. Each spring, around March through April, the trees' bark is slashed to produce a wound, allowing the sap to ooze out. The resin "tears" are gathered in the summer and autumn months.
The "tears" are known as oleo-gum-resin, and are processed to remove the oils and solidify the resin. Once this process is completed, the hardened resin is then graded according to flavour, color, shape and size and used for incense, supplements, etc.
Boswellia is available in tablet or capsule form and is easy to find at your local pharmacy and grocery stores. The most beneficial form of boswellia is a standardized extract that contains at least 37.5% bowellic acids (may be called boswellin).
Boswellia Resin
Boswellia resin contains monoterpenes, diterpenes, triterpenes, tetracyclic triterpenic acids and pentacyclic triterpenic acids. The Pentacyclic triterpenic acids are anti-inflammatory enzymes, which are used to treat health issues such as osteoarthritis, ulcerative colitis, bursitis and other conditions. Research has confirmed the anti-inflammatory aspects of boswellia; studies have even been done on treating asthma with boswellia.
Asthma Study
In one study from 1998, researchers treated 80 asthma patients with boswellia for six weeks. These patients were divided into two groups, with one group receiving 300 mg of boswellia three times a day, while the second group received a placebo. The patients' asthma symptoms were measured throughout the study.
The results showed that asthma symptoms improved by about 50% in patients given boswellia, and of these patients, about 70% of them experienced reduced asthma symptoms after the six week treatment with boswellia.
It's been shown that boswellia not only acts as an anti-inflammatory, but that it also specifically targets leukotrienes. Leukotrienes are chemicals produced in the body that are responsible for asthma symptoms such as airway constriction (caused by inflammation), excess mucus and fluid. These chemicals also play an important role in causing allergic reactions.
Side Effects and Dosage
While the results of 1998 study and others suggest that boswellia may be helpful in fighting asthma, there are some side effects you need to watch for:
• Could cause a miscarriage: if you're planning on becoming pregnant, or are pregnant, you should completely avoid taking boswellia
• Nausea
• Acid reflux
• Diarrhea
• Skin rashes
• Stomach and/or abdominal pain
• Allergic reactions, including anaphylaxis in allergic individuals
Boswellia extract may also interact with medications including ibuprofen, aspirin, and other non-steroidal anti-inflammatory drugs (NSAIDs). If you're breastfeeding, be sure to check with your doctor before taking boswellia.
The most commonly recommended dosage of boswellia is 300 mg three times a day for adults. There is no recommended dose for children, so check with your doctor before giving your child boswellia supplements.
Boswellia is an ancient remedy that has been successfully used to treat a variety of health issues. It's a proven anti-inflammatory and studies have shown that boswellia may be helpful in treating asthma. However, more studies need to be done on the effectiveness of boswellia as an asthma treatment.
As with all natural and alternative treatments, boswellia may be a helpful addition to your asthma treatment plan. Before taking boswellia, be sure to check with your doctor to see if it can be a safe addition to your asthma regimen.
Please check out my new book
Asthma's Nothing to Wheeze At!
Now also available on Amazon
Asthma's Nothing to Wheeze At!
You Should Also Read:
Peppermint to Relieve Asthma
Essential Oils for Asthma
Ginger and Asthma


Related Articles
Editor's Picks Articles
Top Ten Articles
Previous Features
Site Map



Follow @SherryAsthma
Tweet





Content copyright © 2023 by Sherry Vacik. All rights reserved.
This content was written by Sherry Vacik. If you wish to use this content in any manner, you need written permission. Contact Sherry Vacik for details.