Dream Symbols - Food, Eating and Cooking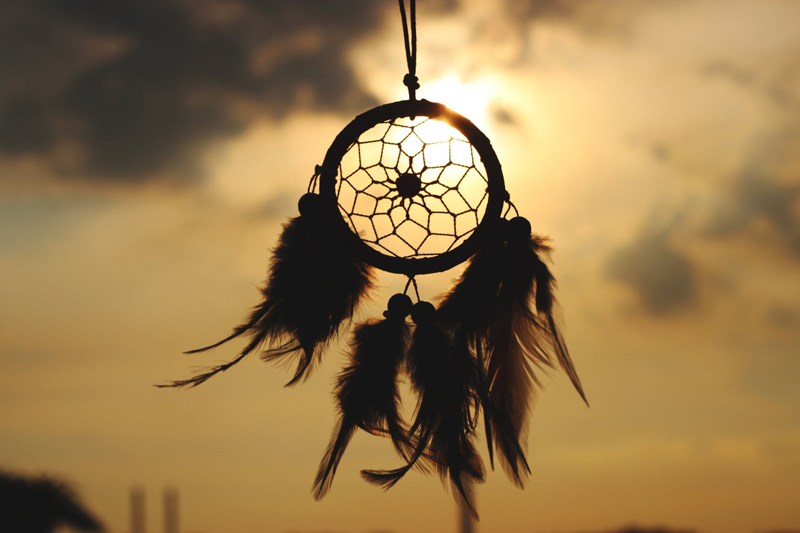 There are as many symbolic meanings for food in dreams as there are types of food. Not surprisingly,
Freud
said that dreaming of food symbolizes sexuality. The Ancient Greeks equated dreaming of food as sexually symbolic as well. Food symbolizes what we take in. Food is also a critically important need for human beings - deprived of food, we die. Food in dreams can indeed be sensual - the act of eating is highly sensual and romantic dinners frequently precede sex. Fruits that resemble body parts, such as bananas and peaches, may carry sexual meaning in your dream.
Sigmund Freud
in his theory of the oral stage of development considered the mouth to be a major erogenous zone. In this context, such a dream would be closely related to sexual satisfaction. Dreams of pigging out and stuffing yourself might indicate that you indulge your sexual appetite while dreams of starvation may indicate that you are denying these needs. Dreaming of eating in an uncomfortable situation may indicate a loss of connection with your sexual side or problems with your relationships. Eating is a highly social activity in almost all cultures and thus may symbolize social relationships.
What you are eating can symbolize qualities or skills that you are trying to digest and make a part of your self. Think about what you associate the food or item with to connect with the meaning of your dream.
If you are cooking, this may symbolize a desire to influence others or to give something of yourself to them. It may also symbolize a need to make something your life easier to swallow by making it taste better. In some incidents, dreaming of "something cooking" could mean that a situation is about to come to a head or a surprise may be around the corner.
The different qualities of food can help define its symbolism in your dream. You should be willing to invest some time into what it personally symbolizes for you. For instance, an apple may symbolize wisdom or breaking rules (the story of Adam Eve) or good health ("An apple a day..."). Dreaming of sour or bitter food (lemons, spoiled food) may symbolize feeling sour or bitter about a situation or person. Is the food smelly, like an onion or smelly cabbage? Onions burn our eyes and smell delicious in cooking. Cabbage smells unpleasant while cooking but tastes nothing like it smells. These symbols may indicate something or someone that may not be what they seem or something that balances by being opposite. Dreaming of sweet fruit or rich desserts can symbolize that life is sweet and abundant or rewarding yourself for a task well done. Bread may symbolize fertility or money and
milk
may represent a mother, nurturing or basic sustenance. Dreams of eating pizza may symbolize happy times with family and friends. Dreaming of a holiday dinner could symbolize enthusiasm or dread about dealing with holidays. Being on a diet and craving your favorite foods can also trigger dreaming of food.
Take a look at the type of food and think about what it means to you, then compare it with the other symbols in your dream to get the total picture.
May all your dreams come true!
Parthena Black is a professional social worker and ordained minister with experience in tarot and runes. For private spiritual counseling and intuitive readings via e-mail, please visit her at
oymygoddess.com
.








Body & Soul




Body & Soul magazine brings you balanced living in a busy world! Every issue of Body & Soul inspires you to live a healthy, balanced and fulfilling life. With Body & Soul you'll learn more about complementary and alternative health, including how to safely and effectively combine the best of Western medicine and natural healing in order to stay well. You'll also find information and inspiration on topics that touch your soul -- meditation, spirituality, and living a more meaningful life -- discover the tools you need to stay connected with your deeper self, as well as with family, friends, and colleagues, and be delighted by the balanced nutritional news and delicious recipes. Every topic in Body & Soul, from work and money issues to exploring the best types of massage, is presented in a balanced, holistic way to help you find a more connected, joyful way of living. Body & Soul is the trusted resource you can turn to for ideas, information and advice as you balance the needs of your body and your soul. Positive change starts here!




---










---
You Should Also Read:
Sex and Intimacy
Dream Symbols - Milk
The Body Image Site at Bella


Related Articles
Editor's Picks Articles
Top Ten Articles
Previous Features
Site Map





Content copyright © 2023 by Parthena Black. All rights reserved.
This content was written by Parthena Black. If you wish to use this content in any manner, you need written permission. Contact Lori Chidori Phillips for details.