List of Dark Green Leafy Vegetables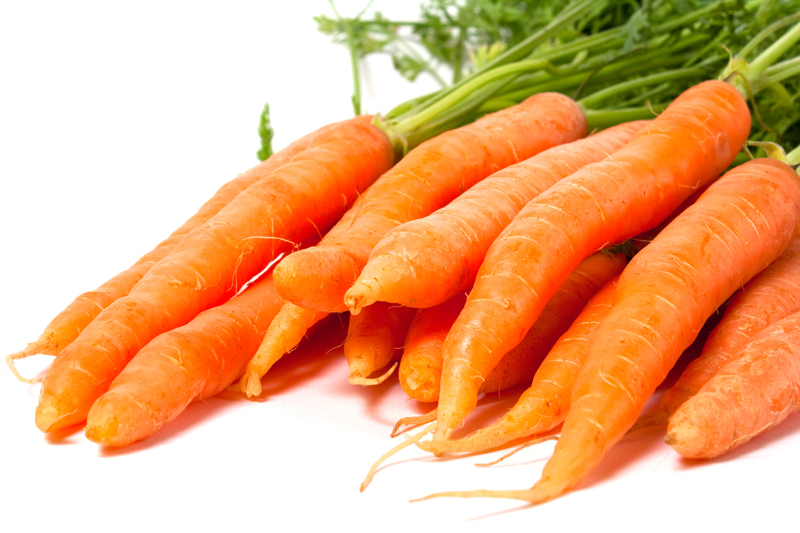 Green leafy vegetables are an essential part of a healthy diet. They contain fiber, antioxidants, vitamins and minerals to support overall health and even more specifically, our immune systems.
Every nutritional expert would agree that adding green leafy veggies to our daily diets is a move in the right direction.
These dark green leafy vegetable options will outline the varieties available, and some serving suggestions to keep your menu from going stale. Much more than salads, green leafy vegetables can add color and spice to your day, with absolutely zero regrets.
Types of Green Leafy Vegetables
Swiss Chard
is part of the beet family, but with the edible stalks and leaves treated as vegetables. The leaves have a less pronounced flavor than spinach, and are an interesting addition to any menu.
To prepare Swiss chard, remove the green leaves, then break the veins of the stocks (do not cut!) and remove the stringy fibers. Tear into 2-3 inch sections and boil. Many chefs boil Swiss chard in vegetable stock instead of water and add a pinch of salt for a deep, rich flavor.
Kale
is a rough leafed cabbage that does not form a "heart". The thick fibrous leaves are best prepared by taking the heavy center stems out before steaming, boiling or sautéing.
A popular way to prepare kale is to steam, then sauté in olive oil, onion and garlic with salt and pepper. The peppery flavor of the greens is an absolute delight.
Arugula
, also known as "rocket" in the UK, is a Mediterranean plant with lightly spicy leaves. It's used to flavor salads, or as the primary green altogether. You'll notice it in your mixed greens by the pointy, thin leaves and the spicy flavor.
Collards
are a loose leaf cabbage with thick fibrous leaves. It's prepared in the same manner as Kale, with a slightly different, intense flavor.
Mustard Greens
can also be known as Indian mustard, Chinese mustard, and leaf mustard. This plant is used widely in African, Italian, Indian, Chinese, Japanese, and soul food cuisine.
Yes, this is the same plant that produces the seeds for your yellow and Dijon mustard. The edible leaves are delicious and fresh.
Chinese Cabbage
is best known for its starring role in Chinese take-out. Bok Choy and pe-tsai are two varieties of easily obtained Chinese cabbage. You prepare by removing the outer leaves and sautéing, steaming or eating raw with your favorite veggie dip.
Lettuce
varieties include round, romaine, iceberg, Boston, oak leaf and more. Almost everyone is familiar with traditional lettuces and their uses. Sandwiches, salads, dips and garnishes –these leaves are easy to grab by the handful and add to nearly anything. Change your lettuce routine and try braising your lettuce in soup stock and sprinkle with cheese.
Broccoli
is a vegetable known for its fleshy heads and tree like flower buds. It was introduced to the US by Italian immigrants and is grown mainly in California. Amazing in quiches, casseroles, steamed or raw, broccoli is a quick easy solution to your need for greens.
Health Benefits of Leafy Green Vegetables
Leafy green vegetables are the most powerful foods for nutrient value per calorie. Essential vitamins, minerals and antioxidants help regulate nearly every essential function of the body, while the fiber and chlorophyll help us detox and stay young.
Recommended Servings
Leafy greens should be eaten every day, at least half a cup for the full health benefits. It's so easy to use leafy veggies as snacks, sides and salad bases that none of us should have a problem figuring out our best strategy to eat our greens.
Maybe with these tips you can finally follow your mom's advice to "eat your vegetables." Just click here on the
healthiest vegetables list
and get started eating more healthy veggies today.
And be sure to check out my
Natural Health Newsletter
.
Click here for the
Site Map
.
Articles you might also enjoy:
Top 10 Healthiest Vegetables List
Eating Healthy Fruits and Vegetables - 5 a Day
Start a Love Affair with Vegetables
Top 10 Healthiest Fruit List with Fruit Benefits
To subscribe to the Natural Health Newsletter, just enter your email address in the subscribe box at the bottom of this page.
© Copyright Moss Greene. All Rights Reserved.
Note: The information contained on this website is not intended to be prescriptive. Any attempt to diagnose or treat an illness should come under the direction of a physician who is familiar with nutritional therapy.


Related Articles
Editor's Picks Articles
Top Ten Articles
Previous Features
Site Map





Content copyright © 2019 by Moss Greene. All rights reserved.
This content was written by Moss Greene. If you wish to use this content in any manner, you need written permission. Contact Moss Greene for details.