Courtyard Garden Design 1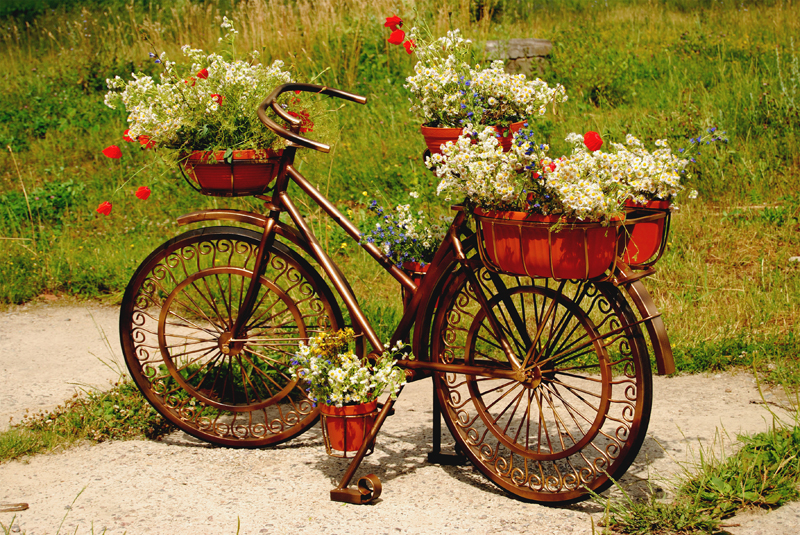 Courtyard garden design can do so much for you. Do you have a space that you need to dolly up? Is there an ignored or abandoned skinny square or rectangle that runs along the side of your property? Do you have a square patio or deck space that could be turned into an atrium garden or courtyard?

Any of these will do and with some creative thought you could turn these spaces into a secret hideaway, safe from your hustle and bustle of the world outside. It is amazing what a bit of imagination can do!

Well thought out Courtyard garden design will give you a sense of enclosure, a sense of privacy and protection be it with walls or hedges or climbers or a windbreak provided by a row of mini-trees in containers. Besides this, blank walls become a canvas for you to use wall planters, mosaic panels or murals as decorative features and the floor could be prettied up with the use of pavers, cobblestones, brickwork or just a plain concrete surface. Anything goes as long as you like it.

Because this area is an extension of your home, analyse your interior style and bring that style and colour theme into the garden for flow. Don't have a particular style? No matter, just plan to have the passage from inside to outside harmonious. Do you agree? Maybe, but if you don't, ring the changes and add some drama – do something completely different. If you have pale creamy dreamy interiors why not go hot colourful and Mexican?

The most important piece of advice to follow at the outset for your courtyard garden design however, is to PLAN and then draw up your plan on paper. If you do this you will save time, money, generate ideas and make the most of your space.

All the questions below may drive you crazy– especially if you just want to get on with it, but, please, slow down, organise your thoughts, write up a work plan with timelines and checks … you will be happy you did.

** Make up your mind about how you will use the space
Will it be for entertaining friends? Could it be for kids to play in (is there some space for a Wendy house or a hopscotch path?), or is it a 'your space place' for meditation and calm? Maybe it could be for growing food, vegetables and herbs? Maybe you'd like to grow plants to entice the birds, bees and butterflies? Could it be a theme garden for bonsai or your collection of ornaments and statuary? Could it be turned into a Zen garden or a water garden for your private use? Could part of it be turned into an office or hobby room?

** Make up your mind about how much time you will have to look after it?
Do you want a low maintenance garden? Do you have someone living on the property who will look after the garden containers? Will you bring in garden services? Who will keep your courtyard clean tidy and welcoming?

** What features are already there?
Are they immovable? These might include a water tank, a composter, a worm farm, a garden shed, a gardener's work bench, a built in BBQ? If they are not there yet, would you like to add them? Is there a water source? Do you need an external electrical point?

** Do you own the home or are you renting?
If your home is sectional title or part of a home-owners association, check that what you want to do can be done in terms of the rules of living in this collective situation. If you're renting, make sure your Landlord agrees with what you want to do. As an owner, are there any municipal bylaws that may affect your proposed changes? Do yu need a licnce or planning permission?

** Consider your budget.
This will determine everything else. Once you have thought things through, do you have the immediate funds needed for ALL the basics (fancy bits can be added later). Can you finish the job to an acceptable level in a short enough amount of time? Half-done or unfinished will just become a depressing eyesore and cost more in the long run.

Your courtyard is an extension of your home, it's an outer room and offers such a fine opportunity for you to expand your space, enhance the value of your property as well as promote happiness.

It is amazing what you can do with a small space, imagination, love and determination.

What do you want your container garden to do?

................................................................................

CASUAL VISITOR … and just browsing? Why not sign up to the Container Garden newsletter? It won't matter what space or how many pots you have or even how much time you have to spend in your container garden; what will matter is that you get our reminders and good advice and ideas all in one interesting article.


You Should Also Read:
Climbers in Containers
Decor - only U r n s
Window Boxes


Related Articles
Editor's Picks Articles
Top Ten Articles
Previous Features
Site Map





Content copyright © 2023 by Lestie Mulholland. All rights reserved.
This content was written by Lestie Mulholland. If you wish to use this content in any manner, you need written permission. Contact Lestie Mulholland for details.