Mind, Body, Spirit Cleansing for Spring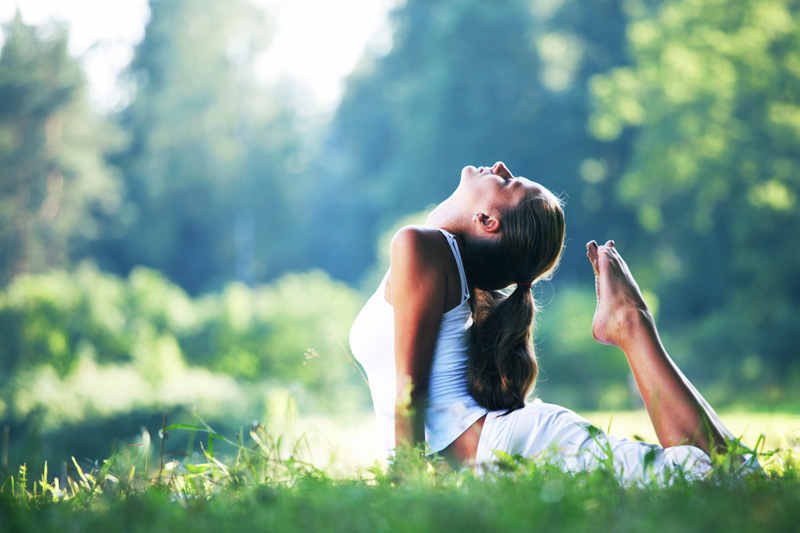 This is the time of year that the vibration of renewal and rejuvenation moves through everything! We respond in kind with the urge to de- clutter and refresh ourselves. I've found that answering this call can help you create a wonderful habit of making time to lovingly care for yourself as well as set the tone for your entire year.

There are many ways to do this and this is a great time to explore what works best for you. Remember though, spring cleansing and renewal isn't just about one aspect of yourself. Taking the time to tend to your mind and your spirit in addition to your body will make you happier all around!

Here are some of my favorite ways to renew and cleanse my mind, body, and spirit. Enjoy these ideas, try them out for yourself, and stop by the forum to let me know what's worked for you!

Mind. This is the best place to start for me. It's important to have a clear and refreshed mind, even if it's just to have the desire to continue with cleansing your body and spirit.

Decluttering one's personal to-do list is big here! Do you have a long list of life things "to-do"? Have you taken time out to reevaluate and reprioritize your list? How about with regard to your life goals? Do your "to-do" list priorities at all resonate with your dream goals?

If, not now would be a great time to look through that list and reassess what things you are working feverishly towards with it and whether those are what you truly want.

After all the things on your list are done, will you be living a more authentic, true-to-yourself life? Will you have gotten there in the most enjoyable and efficient way for yourself?

If you find the answer is no, creating a more targeted to do list will do wonders for your sense of peace with your life. Your mind will be refreshed and refocused on making your dreams come true.

Body. This is the area that most of us are very familiar with. Quite a few ideas abound on how best to cleanse one's body; I am of the belief that gentle and consistent is the most long lasting, empowering, and powerful way. Specifically, incorporating certain herbal teas into your daily regime is one of the best ways to nourish your system and cleanse it from the heavy foods of winter.

My favorite tea herb for spring cleaning is dandelion root. Drinking dandelion root tea on a daily basis is wonderful in a myriad of ways. It tones your liver, which is responsible for your body's metabolic functions and also provides your body a full array of vitamins and minerals. Three cups of day can have drastically positive effects on your energy level and overall well being, both perfect results from a spring cleansing. A good rule of thumb is 2 teaspoons of dried herb steeped in 8 oz of boiling water for 15 minutes or so, capped.


Spirit. This is the most vital area to cleanse and renew in my opinion. Without this, it is difficult to experience the lasting effects of any effort to renew oneself.

A very simple, yet powerful action to cleanse one's spirit is lighting a white candle each night. This candle symbolically represents the burning away of any negative energies you may have attracted and/or created during the day and serves to remind you that you can "wipe the slate clean" at any point. It can be a very affirming and healing act.

Meditation is a well-know and extremely effective way of cleansing and renewing one's spirit. I've found that taking even 5 minutes each morning for meditation has made a huge difference in how I approach each day. I'm filled with much more peace and warm anticipation of what awaits me in a day rather than dreading having to get up at all.

These renewal methods can be very powerful and help you to make lasting changes in your life. Explore what works for you and remember that taking the time to love, care for, and pamper oneself is the most important commitment you can make! Make it this Spring!

Green Blessings!



You Should Also Read:
Leah's Holistic Tips Blog
Spiritual Spring Cleaning
Love Your Dandelions!


Related Articles
Editor's Picks Articles
Top Ten Articles
Previous Features
Site Map



Follow @etniqminerals
Tweet



Content copyright © 2023 by Leah R. Patterson. All rights reserved.
This content was written by Leah R. Patterson. If you wish to use this content in any manner, you need written permission. Contact Leah R. Patterson for details.