Eat the Stress Away, Ethnic Beauties!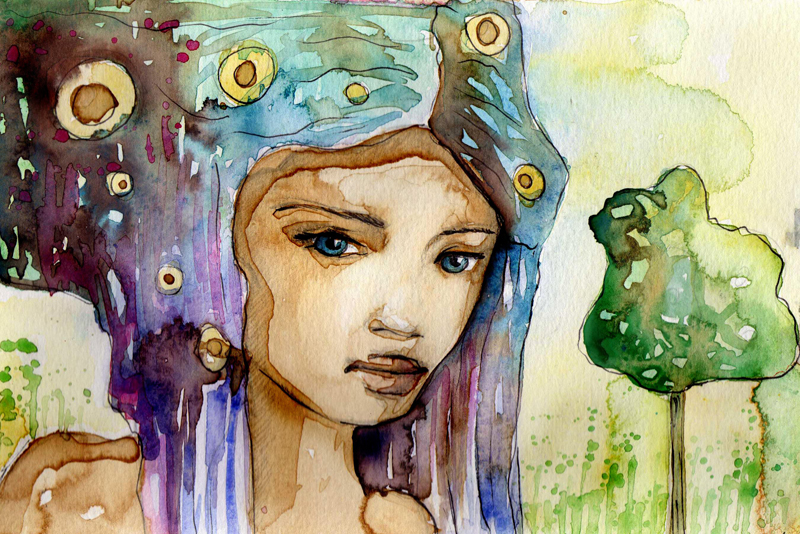 Okay ethnic beauties, we've heard this before: "You can eat your stress away" or "You can eat to beat the stress". While both statements are so true, the key becomes, what do you eat? We've opted into or been thrust into schedules that have us eating on the run. With that comes burgers, fries, pastries and lots of coffee to keep us moving. Eating this way will actually add on more stress. You see, your body will begin to put on extra pounds, you could possibly get headaches and the quick sugar fix can actually cause you to crash.
So what's a girl to do? You look for foods that will help support your body during stressful times and slow your pace of life. The food you eat is a form of fuel that restores and enhances your health and well being.
Okay here goes. When you eat to support or restore your health, it means eating foods that are clean, organic and nutritional. Unrefined, unprocessed and rich in nutrients. Stress causes your body to work harder in trying to maintain balance, therefore, you need to be mindful of what you take in, in order for you to have optimum health.
Lentils and chickpeas
are rich in B vitamins. These vitamins are essential for producing energy and for the normal functioning of your nervous system. Vitamin B5 helps control the production of glucocorticoid hormones in your adrenals, such as cortisol. Cortisol, shows up as belly fat, the spare tire, muffin top ... you get the picture.
So lentil soup and hummus wraps with lots of veggies make on the go foods, when you need a quick bite. Or, you could take time out, sit down at a table and enjoy these foods in a calm state. They'll test better also.
Berries
that are in season are rich in vitamin C and bioflavonoids. Vitamin C is another nutrient that's vital for the manufacture of hormones in your adrenal glands. When berries are out of season, you can get your vitamin C from peppers, kale, broccoli, watercress and red cabbage.
Eggs
are not the favorite food of a lot of people. That being said, they are a rich source of nutrients such as iron ad B12 which support normal energy production and support the health of your nervous system. Eggs are a great source of protein and provide key amino acids needed to repair damage caused by stress.
These are three foods that can be introduced into your eating regimen and used to replace unhealthy foods that contain a lot of sugar and processed ingredients.
Do chew your food thoroughly.
It keeps you mindful of your eating. Stress can naturally affect your digestion, so chewing your food well during stressful times becomes extremely important. Digestion begins in your mouth where the enzymes are secreted in your saliva to break down food.
Don't eat your emotions.
When you're under pressure to produce, whether it's taking an exam or writing a book, be mindful of what you eat, when you eat and how much you eat. Also eating in your car, in front of your computer or on the phone, can cause you to eat more and eat foods that are not healing to your body.
The next time you feeling stressed and want to put something in your mouth to feed it, choose a handful of berries or pumpkin seeds. Pumpkin seeds, by the way, are a great source of magnesium which is essential for energy production. Stress causes you to use a lot of energy.
Hope this gets you thinking and helps you get on a different track in tackling stress through food.
That's it for this week. As always...
Dedicated To You Beauty
Juliette's Website
Nyraju Skin Care
You Should Also Read:
Nourish Your Body From the Inside Out


Related Articles
Editor's Picks Articles
Top Ten Articles
Previous Features
Site Map





Content copyright © 2023 by Juliette Samuel. All rights reserved.
This content was written by Juliette Samuel. If you wish to use this content in any manner, you need written permission. Contact Juliette Samuel for details.