Thankful for the Person of God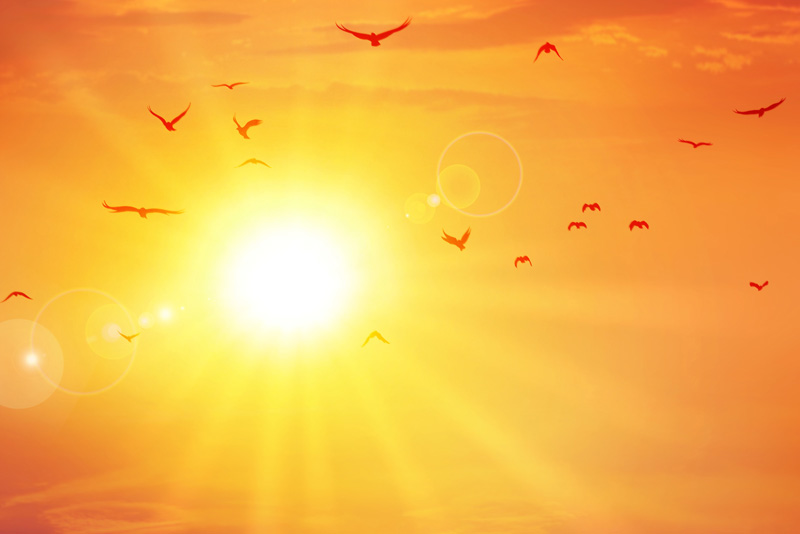 Listening to worldly wisdom—wisdom that is popular in current culture—may give a limited impression of our God. There are those who want me to believe He is far away. They will tell me I have to figure things out on my own. I have to tough it out. They will say the Creator of the universe isn't concerned with my petty, earthly problems. That He has more important things on his plate. Some tell me He is Spirit, therefore is only concerned with spiritual matters.
I'm grateful to worship God who is personal. When I go to Him in prayer I have confidence He is listening to me, personally. A priest, or pastor or a very holy person may be next door, petitioning with complicated words and with great knowledge. They may be praying for the nation or for the world. My simple needs are not overshadowed.
God is Spirit. But to me, and to every believer He is a person and a personal God who focusses His full attention on me. He hears each cry, whether it is for strength when I'm exhausted, for peace in the war within my mind, or for understanding when I'm confused. He hears my words—and more importantly He hears my heart—and has promised to answer.
So when questions swirl through my mind

Does God care about my physical ailments? Even those that are not life threatening?


Does the Creator of the universe care about my emotional needs? About my upsets and frustrations others may label as insignificant?


Does He care about my depression or sadness, fears, or nervousness?


Does he care about physical circumstances—even the weather?

The answer is yes. The Person of God cares about what I care about. He cares more deeply than I can imagine, because his love for me is greater than I can comprehend.
He is the Lord of my flesh as well as Lord of my spirit. Nothing is too difficult or insignificant.
He is my Father. I am his child. How do I know this God? I know Jesus.
God the Father delivered us from the domain of darkness and transferred us to the kingdom of his Son. Jesus is the image of the invisible God.
Christ is the exact representation of God the Father. He is God incarnate. Jesus is the radiance of his glory and the exact representation of his nature
The person of Jesus stands at the right hand of God the Father to intercede for us. Jesus is able to sympathize with our weaknesses. He knows our temptations. So we have confidence to draw near to the throne of God, knowing we will receive mercy and grace. Help in our time of need.
Don't take my word for this, read God's word:
Matthew 7:7, 17:20, 21:22, 23:9

John 14:3, 16:23

Romans 8:34, 10:12

Colossians 1:13-15




Hebrews 1:3, 4:14-16

James 3:9

Genesis 1:26-27, 5:1-2, 9:6

Jeremiah 10:6, 14:22

Thank you Father that you are a personal God. I don't need to go to a mountaintop or chapel, or any special place to find you. I don't need incense or herbs. I don't need a certain level of education.
I only need to put my faith in Jesus Christ, even if that faith is little.
You Should Also Read:
No Grocery List Today - Only Thanksgiving
Jehovah Shalom - The Lord is Peace
God Who Doesn't Change


Related Articles
Editor's Picks Articles
Top Ten Articles
Previous Features
Site Map



Follow @LynneChapman
Tweet





Content copyright © 2022 by Lynne Chapman. All rights reserved.
This content was written by Lynne Chapman. If you wish to use this content in any manner, you need written permission. Contact Lynne Chapman for details.