Alternative Therapies to Feeling Better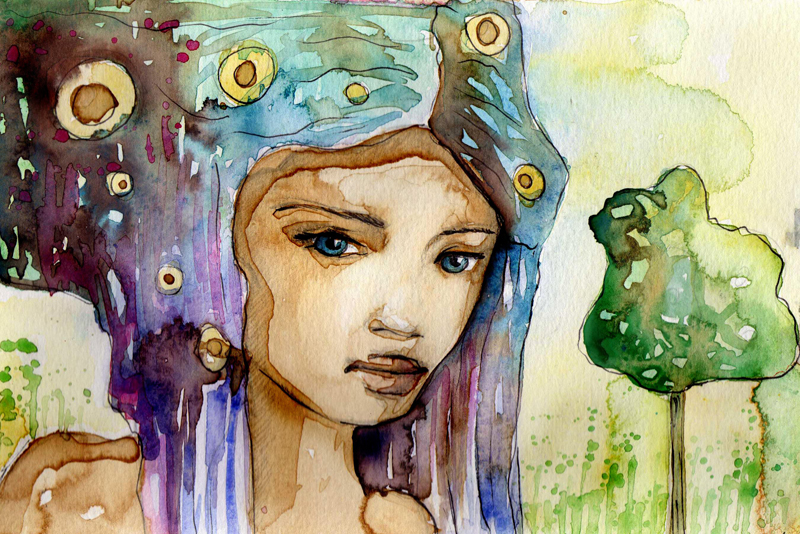 Hello Ethnic Beauties! Are you one of those people looking for alternative therapies when it comes to feeling better? I know I am. Some years back I went to the doctor because I was entering into peri-menopause. I was given a prescription for what was categorized as a natural pill to help ease the night sweats and a few other things that come with this phase of life. The "natural" pill had me loopy as all get out.
My elders had transitioned and I couldn't go to them for the natural remedies they used. I had recipes for everything else they'd talked about and shared, but I didn't have recipes for this stage in life. Why? Because they didn't talk out loud about this phase of life. I needed someone who would, so I found an herbalist. She talked with me and gave me alternative therapies that would help me walk this part of life's journey.
Although my needs centered around peri-menopause, it was more about finding solutions to quiet my mind and feel more healthy in general. Here's what worked for me. Maybe it can be a starting point for you.
Nutrition/Diet
- As my body changed, my eating habits needed to change as well. I love my vegetables and will eat them raw and steamed all day long (figure of speech). My culprit was bread! I love bread but it was turning into sugar and on top of the pound cake that I also loved and baked weekly, it was too much sugar.
In addition to eliminating and introducing new foods, I began to take herbs and bring them back into my kitchen for seasoning and flavoring. The method of incorporating herbs, exercise, diet and mindfulness is often referred to as naturopathy. This method living has helped me stay centered and feel great for years.
Acupuncture and Acupressure
- This was a completely new to me. The thought of being pricked with pins wasn't something I looked forward to. However, my health was involved and it was worth a try. I learned all about meridians, which are energy pathways in your body, and that they're used to encourage your body to heal.
I was also experiencing headaches, stress and anxiety. What a combination, right? I'd read that acupuncture was a good way to help with headaches.
Massage Therapy
- Believe it or not, there are a lot of people that don't know the benefits of massage. Massage therapy is about touch healing and the art of manipulating muscles and skin. It's relaxing and more importantly it can help relieve tension, reduce stress, improve your sleep and increase your circulation.
Hypnotherapy
- Yes, I tried hypnosis. It was more for helping with anxiety. As I did more sessions, it helped me work through buried baggage that had stopped me from moving forward in my life. I'd witnessed a friend of mine use hypnotherapy to help her stop smoking. It worked! We both saw tremendous growth in our health and life in general.
Alternative therapies have been available since time began. Sometimes the alternative therapies are the ones that give you the greatest relief when confronted with health challenges. You will often find medical doctors that believe in and use alternative therapies in their practice. When you find such a person, you've found a jewel.
That's it for this week, hope you've found the information helpful.
As always ...
Dedicated To Your Beauty,
Juliette's Website
Nyraju Skin Care


Related Articles
Editor's Picks Articles
Top Ten Articles
Previous Features
Site Map





Content copyright © 2018 by Juliette Samuel. All rights reserved.
This content was written by Juliette Samuel. If you wish to use this content in any manner, you need written permission. Contact Juliette Samuel for details.