Essential Oils for Winter Blues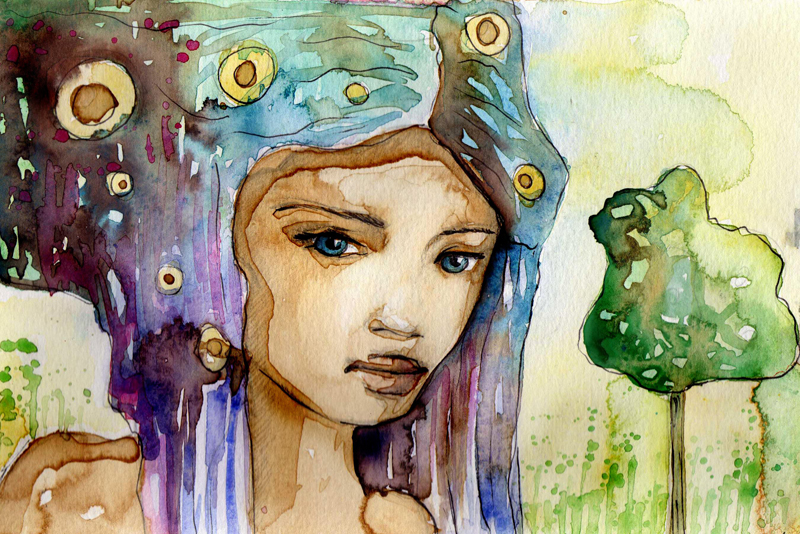 Okay ethnic beauties, winter is upon us, for most of us anyway. If you live in areas where the sun doesn't shine much, you're at risk of experiencing the winter blues. Essential oils to your rescue! You've either heard about or read about essential oils that can aid in mental focus, help boost your mood, even help you relax and bring calm to your space. Have you given much thought to essential oils to help beat the winter blues?
You may know winter blues by another name ... SAD, seasonal affective disorder. Funny thing though, I found myself looking for uplifting oils during the Fall Season. We'd experienced a lot of rain and while to a certain extent the water was good for the area, the skies were always dark and gray.
I did not associate the feeling I got with SAD until I started pulling out essential oils that were known to help with uplifting your mood.
Here are a few signs you might be experiencing SAD
- Sleeping too much or not enough
- Experiencing a drop in energy
- Having difficulty concentrating
- Agitation and moodiness
Not everyone experiences the same symptoms. It's always a good idea to speak with a health care professional if you find yourself unable to come up out of a slump.
Aromatherapy for Winter Blues
The therapeutic use of essential oils as well as the practice of aromatherapy are meant to be used as a complementary modality and not act as a cure for winter blues/SAD or any other ailments you might have. However, if any of you have used essential oils throughout the years to help with any of your skin, hair or health care challenges, you know that they can do some pretty wonderful things.
Whether it's with inhalers, by way of diffusion, massage or a nice warm bath, essential oils have been known to help you restore your emotional well-being.
Citrus oils are always my first choice when it comes to lifting my mood or the air in a room I'm working in. I used to run for orange. Then I found grapefruit to be just as effective. By far my favorites are lime, mandarin and tangerine. Other's swear by lemon and bergamot. Anyone of these or a combination of them will bring about a sweet smelling environment if nothing else.
If you ever find yourself needing a quick fix and don't have your oils on you, step into a grocery store and go straight to the fruits and veggies. Run your hand over the skin of an orange, lemon, lime or grapefruit. You'll be surprised at how soothing and uplifting this can be. The oil of the fruit will blend with the oil from your hand and you will experience first hand, natural aromatherapy. If you see people smelling the navel in an orange or butt of the grapefruit, not only are they checking for ripeness, they're lifting their mood naturally with the scent of the fruit.
Not to be taken lightly ...
Winter blues is not to be taken lightly. It's a form of depression that can become very serious. Unfortunately, it's most common in women, ethnic beauties, so do yourself a favor and keep some essential oils in your pantry as part of your arsenal for fighting off winter blahs.
That's it for this week. As always ...
Dedicated To Your Beauty,
Juliette's Website
Nyraju Skin Care


Related Articles
Editor's Picks Articles
Top Ten Articles
Previous Features
Site Map





Content copyright © 2019 by Juliette Samuel. All rights reserved.
This content was written by Juliette Samuel. If you wish to use this content in any manner, you need written permission. Contact Juliette Samuel for details.