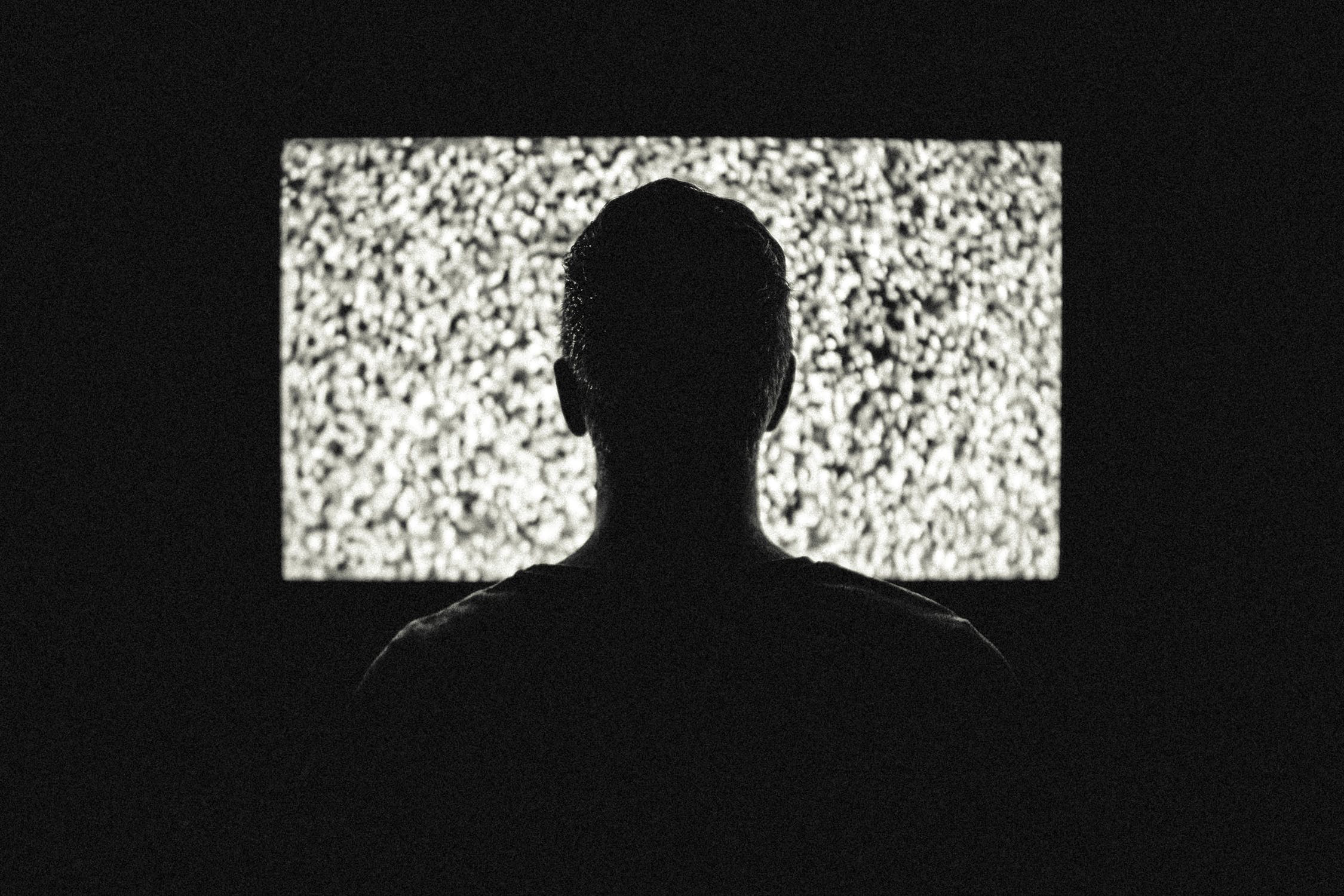 Stephen King is a worldwide phenomena; his reign as King of horror literature all started with King's tragic tale of a bullied girl who takes revenge in 'Carrie', which was published in 1973 and was later made into a blockbuster movie. An American writer of horror fiction, science fiction, fantasy literature, and screenplays. An estimated 300–350 million copies of King's novels and short story anthologies have been sold, and many of his stories have been adapted for film, television, and other media. King has written a number of books using the pen name Richard Bachman, and one short story, "The Fifth Quarter", as John Swithen. His books, his movies, his TV specials and series' - took the horror world by storm. He has rightly earned his place as "King" of horror.
It was his first book, 'Carrie' that really spiked my interest in writing horror myself, and plenty of his movie adaptions helped me love horror even more; but more than this, King can also tell an amazing story in any genre, take for instance 'The Green Mile' or 'The Shawshank Redemption', or 'Dolores Claiborne' – the man is pure genius. King has an excellent trait of making his characters unique, believable and loved by thousands of fans, his ability to get into the real psyche of his characters is one of his greatest achievements. King also taught me that horror can come in so many different shapes and forms, my favourite novels and movie adaption's in the horror field include Kathy Bates playing Annie Wilkes in her award winning performance as the crazy, but still believable number one fan of Paul Sheldon. The emotional turmoil of 'Cujo', one of only two books that still haunt me; who can forget Donna Trenton and her son, Tad, fighting against the rabid St. Bernard, Cujo? I don't think I've ever been so emotionally drained while reading a novel, apart from Mendal Johnson's 'Let's go play at the Adam's.'
There isn't room in one article to thoroughly review all the movies based on King's books'. So I've chosen to give a brief sampling of several to point out the variety of topics these movies cover, and also chosen the few that I feel are favourites of mine and horror movie fans.
Carrie, Firestarter - Both stories of young girls with "special" powers, King was truly before his time, picking up on an audiences love of the underdog that can get revenge, and if we look at cinema today, characters with these powers are shown constantly, especially in comic book adaption's. Carrie (Sissy Spacek acting at her very best and tragic) held the power of telekinesis (the ability to move or alter objects with the power of her mind). Amy Irving as Sue Snell, the kind popular girl, is lovely and tries her best to do right by poor Carrie, and Nancy Allen is brilliant as head bully, Chris Hargensen.

Firestarter's heroine, Charlie (Drew Barrymore - superb in her acting skills as usual) can, and does, start fires with her mind with the power of Pyrokinesis. Charlie is a mutant; she was born with her Pyrokinesis talent due to her parents' involvement in an experimental drug trial in college. In these stories, King is not only brilliant at writing with an androgynous mind, truly getting into the female characters' heads, but he also makes the unbelievable – very believable.


The Shining - Jack Torrance (Jack Nicholson) is a temperamental writer who is trying to rebuild his life (and his family's) after his alcoholism and volatile temper cause him to lose his teaching position at a prestigious New England preparatory school. Having given up drinking, he accepts a job as a winter caretaker at a large, isolated Colorado resort hotel with a gory and gruesome history. Completely secluded, it isn't long until the hotel's ghosts' start playing evil tricks and try to convince Jack to murder his wife and son, Shelley Duvall (slightly miscast as the books beautiful and glamorous wife, Wendy,) and Danny Lloyd as their psychic son, Danny. Though both actors are great, not to mention Jack himself in a role made for him. King hated Stanley Kubrick's 1980 movie version of his novel so much, he made his own television mini series in 1997. Most people love the original movie though and it constantly tops the charts as scariest movie ever, not to mention the infamous line "Here's Johnny", which has worked its way into popular culture. King's tribute to horror's haunted house legends.


Shawshank Redemption and Green Mile - Prison life at it's rawest - and, at times, weirdest. The Green Mile revolves around John Coffey (Michael Clarke Duncan), a man also with supernatural abilities of healing. These are both heart-warming and tear jerker movies.


Misery - The pure genius of Annie Wilkes as a character must be seen to be believed; terrifying, funny, crazy, tragic. Kathy Bates played the role spot on, and is utterly superb in the film, where she keeps her favourite author locked up and drugged after an accident leaves him in her secluded home. The film is infamous for a scene where Annie breaks novelist, Paul Sheldon's (James Caan) legs with a sledge hammer. He was, after all, being a "dirty birdy."


Pet Semetary - A real creeper about what happens when things start "coming back." King has described this novel as the most disturbing novel he's ever written. The movie is quite a good adaption, and although not as dark as the book, it comes close in capturing the macabre mood of the novel about a cemetery which brings back to life whatever you bury there. Directed by the fantastic Mary Lambert (who directed many of Madonna's music video's), Dale Midkiff is brilliant as Louis Creed, and Miko Hughes is out-standing as his young son, Gage Creed.


Christine- A possessed car might sound lame, but again King pulls it off, and you really believe that Christine, a 1958 red and white Plymouth Fury, is capable of murder. Directed by John Carpenter, this is a classic, and the characters are fantastic and yet again extremely sympathetic and real. Keith Gordon as Arnie Cunningham, a typical high school nerd with only one friend is great in his role, as is his childhood companion named Dennis Guilder (John Stockwell), a popular jock. Alexandra Paul is brilliant as Leigh Cabot, the two boy's love interest, and the other woman, as seen from the headlights' of Christine.


Cujo - A St. Bernard stricken with rabies from a bat bite. This novel is all the more horrifying because it truly could happen. The film changed the books ending, which King was pleased about because he'd never received so much hate mail in his entire career. This is a real edge of your seat roller-coaster ride as Donna (Dee Wallace) and her son, Tad (Danny Pintauro - a fantastic actor at only 5 years old), get stuck with the huge, rabid dog, Cujo, after their car breaks down in the middle of nowhere. A true masterpiece in thriller and horror.


'Salem's Lot - Ben Mears, a successful writer who grew up in the town of Jerusalem's Lot, (or "The Lot", as the locals call it), has returned home following the death of his wife. Once in town he meets local high school teacher Matt Burke and strikes up a romantic relationship with Susan Norton, a young college graduate. However, his arrival back to The Lot is disrupted when a horde of vampires, led by the evil Kurt Barlow, start taking control of the town. This is one of the many horror movie classics, and has been adapted into a television mini-series twice, first in 1979 and then in 2004. Although both movies are good, the original holds something far more sinister and grabs the feel of the book much stronger, with Mr. Barlow being one of the creepiest vampires ever.

Hundreds of fantastic and brilliant stories, all intriguingly different, and yet, all stamped with King's own style. Many of the novels (and some of the movies) mention incidents or setting of other books, all of which are set in King's beloved Maine - I sure wouldn't want to live there if all these thing's happened.

I've reviewed many of these movies on there own, as there is too much to go into in just one article; and many of these masterpieces deserve more time.






You Should Also Read:
STEPHEN KING OFFICIAL SITE
DEE WALLACE INTERVIEW PART 1
STEPHEN KIND'S 'CAT'S EYE' MOVIE REVIEW


Related Articles
Editor's Picks Articles
Top Ten Articles
Previous Features
Site Map





Content copyright © 2022 by Steven Casey Murray. All rights reserved.
This content was written by Steven Casey Murray. If you wish to use this content in any manner, you need written permission. Contact Steven Casey Murray for details.