Interview - Louise Jameson, Career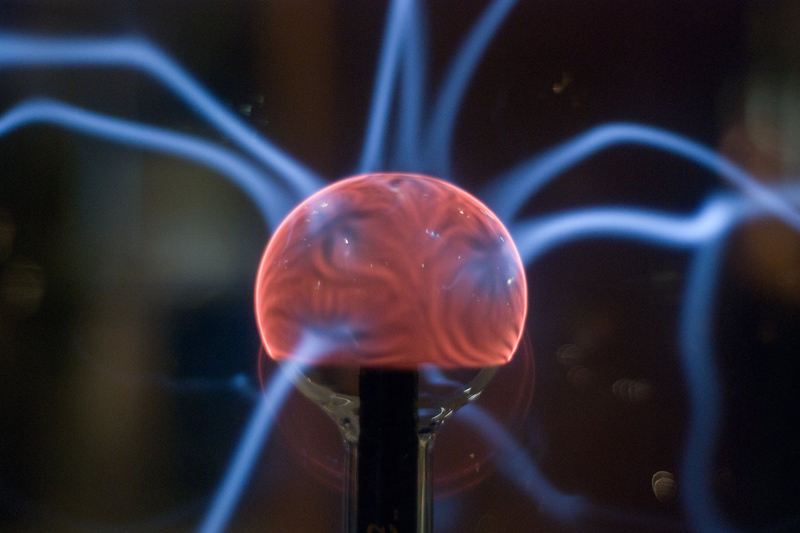 Louise Jameson's non-"Doctor Who" credits list is formidable, and includes stints in "Eastenders" and eight other BBC series, including "The Omega Factor" and "Tenko"--not to mention guest-starring roles and series for other companies, such as Disney, Sky and YTV. She's been a member of the Royal Shakespeare Company and worked with the Royal National Theatre as well. Her classical training came from the Royal Academy of Dramatic Art, and she's currently touring her own one-woman show, "Pulling Faces," about her own struggle deciding whether or not to go under the plastic surgeon's knife.

Q. Which medium do you like best to work in?

Louise Jameson: The one I love most is a theater about this size. The small studio theater is my absolute favorite place to work, but of course it pays the least money. So you mix and match with all the other stuff. But if you're in a small theater you can bring all the truth that you can bring to a camera without having to worry about the technique of that. And its got the immediacy of a live audience and you can start at the beginning and work through to the end. If you're in a large theater you have to think more technically, projection, reaching up to the gods and all of that involved, which is great. But to do small intimate theater is my absolute favorite.

Q. You've done quite a bit of Shakespeare. Which is your favorite of his characters to play?

Louise Jameson: That's really difficult. I think probably Rosalind in "As You Like It." Beatrice ("Much Ado About Nothing") was great, Viola ("Twelfth Night") was great, but I think Rosalind's probably my favorite--mainly because I got to play it in Regent's Park Open Air Theatre as well as inside at the Nottingham Playhouse so I got the best of both worlds.

Q. Do you prefer comedy or tragedy?

Louise Jameson: I like a mix. I'm in the middle of touring my one-woman show at the moment, which is called "Pulling Faces." It's a comedy about whether to have a facelift or not and--it's basically a comedy but I've got two or three really poignant moments in there. I think it's like putting red against green; it makes each color more vibrant when it's right up against the other. So I like a mixture of the two. I think if you've got a comedy…and you've got a moment full of pathos, you earn it. You really earn it.

Q. I wanted to ask you about your one-woman show. What is your personal take on how women try to live up to media-driven images of beauty?

Louise Jameson: My personal take is confused. And really that's what the play explores--about why. It kind of says, have a facelift by all means but be very clear why you're having a facelift, who you're doing it for. I mean, if you lived on a desert island on your own, you would not be having a facelift, would you? So people that say, "I'm doing it for me" are lying.

There's a speech in the play--why am I doing this? For me? For the men in my life? For my agent? For the media? For some stupid crabby TV program? Why would you do it? And I think as long as you're clear and honest--and it's about anything you do in your life--as long as you're clear and honest, do it. But to pretend you're doing it for one reason and really you're doing it for another…And I did. I went for a consultation, and I wanted to get the bags done, and maybe just a little kind of tuck and then the guy patted me on the way out--kind of patted me like I was a bit poorly and charged me a hundred quid for the consultation. I booked a date. He convinced me I needed a full facelift, and I booked the date. And then I got a job which cut across it so I rang them and said I'll call you and remake the appointment--and I never called.

I just thought, I don't understand why I'm doing this. I think it was a lot to do with menopause which I'm through now, and feeling low self-esteem and the jobs aren't rolling in like they used to and thinking a facelift would solve all that. But of course it doesn't. My friends that've had it done look amazing for about five years. And then they begin to look a bit weird. And I did a lot of research and apparently the first facelift lasts five years, and the second one two years and the third one six months and then you run out of skin. And then what happens? Then you 've got this face that won't move on top of this body that's aging, and what work are you going to get then? So the very short answer is, I'm confused.

Q. So you don't think you'll ever go down that road?

Louise Jameson: No, I would never say never. But at the moment I just think it's not for me. Someone I worked with ages ago, Dame Eileen Atkins, she's in her 70s now. Amazing actress and she's got this fantastic character-full face. I went to see her in a play and I said that I was contemplating a facelift--this is about 5-6 years ago, and she said, "Don't you dare." She pointed her finger in her face and said. "My phone does not stop ringing, because they cannot find a wrinkly actress. They don't exist anymore. You've got to get over the hurdle of 50 or 60, and it'll all come sweeping back. So I'm holding that vision.

I think what we have to say is, this is 59. This is what 59 looks like. For my age I look fine. If facelifts weren't around I'd probably be looking really good for my age, but actually I just look fine for my age because I'm not cheating--or maybe cheating isn't the right word…I do find it fascinating; why are we even contemplating spending money on paralyzing our faces when there's all that going on in the world? It's just that the priorities are all wrong. But I'm as guilty as anybody. I dye the hair, I do the teeth bleaching, I wear makeup, all that stuff, so it's going down that road, isn't it?

Q. You really are multi-talented, and you do so many things--directing, acting, writing, and singing, right? What inspires you to do these things?

Louise Jameson: I think it's the process of aging, because there was a time in my 20s when I was looking at a choice of 12 different jobs at one given time and the position of choosing which of those I wanted to do. Now, if I get 12 in a year I'm lucky. Nor do I want to feel redundant, and I've also gained an enormous amount of knowledge over the years even without realizing it. You're like blotting paper; you work with a good director, you learn from a bad director too, what not to do. So I have embraced those skills and I also like passing on the baton. I work with teenagers every Sunday, a bunch of 25 teenagers. I think teenagers get a bad press--I think they're amazing, teenagers. There's no dream that matches a teenage dream, and I don't like to see it squashed. They're just ready for their creativity to flower, I feel I'm just got to give them a bit of fertilizer and help it along.

Q. They're very sensitive to negative critiques at that age.

Louise Jameson: You stop their creative play. I think bad teaching, you've got to keep a close eye on it because good teachers are amazing. If it wasn't for a lady called Mrs. Ann Tipping, I wouldn't have this career and somebody who took care of me from 11 to 17 on a weekly basis where other teachers were completely giving up on me--she was the one. She was the one getting furious with me, and crying when I didn't dothe work properly. She cared, she really cared, encouraging me and congratulating me when I got it right and I shall be eternally grateful to her. I hope I can do that for one or two kids someday.

Q. What are you working on right now?

Louise Jameson: Yeah, I'm just about to read "The Face of Evil" for a blind book [from the] Royal National Institute for the Blind. I'm going to do two short movies when I get back....I'm touring my one-woman show. I'm also directing, this is brand new, directing dramas for Big Finish Audio as well as performing in them.
You Should Also Read:
Interview: Louise Jameson, Doctor Who


Related Articles
Editor's Picks Articles
Top Ten Articles
Previous Features
Site Map





Content copyright © 2022 by Helen Angela Lee. All rights reserved.
This content was written by Helen Angela Lee. If you wish to use this content in any manner, you need written permission. Contact Helen Angela Lee for details.