Could Your Dog Be a Blood Donor?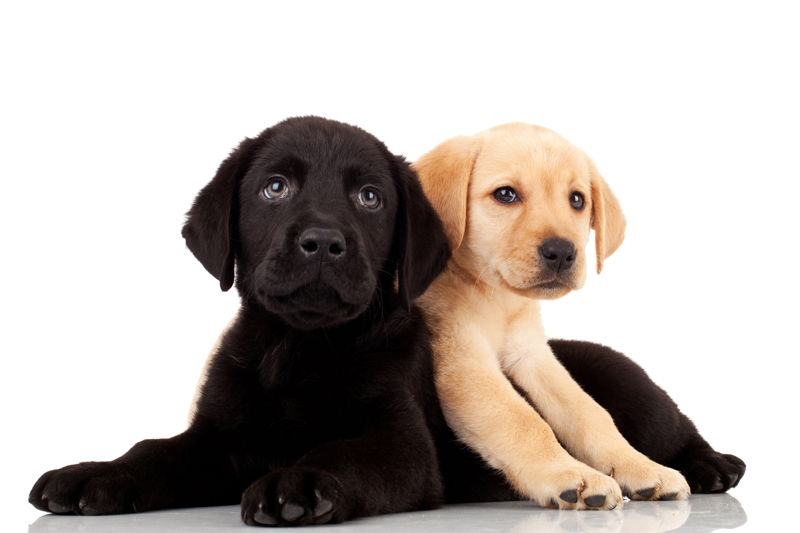 We all know that blood transfusions save human lives when surgery, trauma, or disease cause significant blood loss. We hear about Red Cross volunteer blood drives and I think most people are aware of the need for human blood donors. Are you aware of the crucial need for blood donors in Veterinary medicine? Dogs sometimes need emergency blood transfusions too.
| | |
| --- | --- |
| Thor - Blood Donor Volunteer | The practice of collecting blood, maintaining a blood bank, and making blood products available to Veterinarians is a relatively new concept. There are now several regional animal blood banks that supply blood products to Veterinary hospitals. Most opened for business within the past decade. With advances in Veterinary medicine, more complex surgical procedures are being performed on pets. With the growing trend to treat pets like family, more people are willing to do everything possible to keep their dogs alive and well. Dogs are being treated for illnesses that would be a death sentence if their owners were not willing to spend whatever it takes for an accurate diagnosis and successful treatment. Pet Health Insurance is also becoming more popular and helping to ease the burden of large, unexpected Veterinary bills. |
Before there were animal blood banks, Veterinarians had to use their own dogs, dogs owned by their staff, or dogs borrowed from their clients as blood donors. With the growing demand for more surgery and the increased use of transfusion therapy to treat many diseases, there is a great need for blood bank programs to supply life saving blood components whenever and wherever they are needed. (Transfusions of whole blood are used in cases of massive hemorrhage, but for most other transfusions, only blood components are needed. Blood banks collect blood from a donor and separate the blood into components - either red blood cells or plasma.) Just as human blood banks depend on human blood donors, animal blood banks must depend animal blood donors. Healthy canine volunteer blood donors are desperately needed!
Supplies of blood products for cats are needed just as much as they're needed for dogs. Just as dogs can only receive blood from other dogs, cat blood products must come from other cats. Unlike dogs, however, cats must be sedated in order to lie still while their blood is collected. For this reason, there are fewer calls for cat volunteer donors and fewer feline blood drives. Resident cat blood donors or cats owned by the staff usually provide the blood for feline blood banking.
Some regional blood banks house the dogs they use for blood collection in their own onsite kennels. The Veterinarian's Blood Bank in Indiana, The Animal Blood Bank in California and Hemopet, also in California, all have resident canine donors. The dogs are mostly retired racing greyhounds and dogs from shelters, who's time was running out, and they would otherwise have been euthanized. These banks use the dogs as blood donors for a specified amount of time, then look for permanent, forever homes for their retired donors.
Other regional blood banks depend entirely on the generosity of caring people who enroll their dogs in canine blood donor programs and take them to regularly scheduled appointments to donate. Canine blood banks hold drives to find new volunteer donors, just like the Red Cross and other organizations do to encourage human blood donations.
The Penn Animal Blood Bank, part of the University of Pennsylvania School of Veterinary Medicine, was the first volunteer donor program for dogs. Originally created to provide blood for their Veterinary hospital, the blood bank now also provides blood and expertise to private Veterinarians and Veterinary hospitals across the country. In 1991, the blood bank acquired it's first specially designed Bloodmobile. A second Bloodmobile was added a few years ago. The Bloodmobiles are used for blood drives at local Veterinary hospitals, breed clubs and other dog clubs. They make regular visits to donors in Philadelphia and the tri-state area. Pets that belong to the staff and students at the Veterinary Hospital of the University of Pennsylvania also donate during in-house blood drives.
These regional blood banks also rely on volunteer blood donors...

Some larger Veterinary practices, emergency Veterinary hospitals, and university Veterinary medical centers manage their own blood donor programs to acquire and maintain the blood they need for their patients. Like the regional suppliers, some of these programs have resident donors, but many others depend on volunteer blood donors. There's a list of Veterinary Hospitals and University Veterinary Medical Centers that manage their own blood donor/blood bank programs at the bottom of this article. There's also a list of Animal Blood Banks and Blood Donor Programs in Canada and the UK.
How a Dog Becomes a Blood Donor....
When a prospective volunteer donor dog and owner go to a donation center or blood drive location for the first time, someone will interview the owner to find out if he or she is seriously willing to comply with the program requirements. Because of the costs involved in the health screening and blood testing, they're looking for people who are willing to bring their dogs to donate blood on a regularly scheduled basis. Depending on the blood bank program, that might be every 6 to 8 weeks, every 2 months, 3 months, or 4 months. Some ask donors to participate for a minimum of 1 to 3 years. Others leave that up to the owner, as long as the dog is still under the maximum age limit. Some blood banks also require donors to be available, on call, for emergency donations. Dogs can safely donate blood as often as every 3 to 4 weeks in an emergency.
Animal blood banks and donor programs have a variety of policies regarding how often donations are made, how long a commitment they expect, donor age limits, minimum weight requirements, rewards given to the dogs after each donation, and incentives for their owners.
Some general requirements are -
To become a donor, a dog must be healthy and up to date on all required vaccines, including a heartworm preventative. They'll need to pass a comprehensive physical exam. Dogs must be on a preventive health and vaccination schedule that includes remaining on a heartworm preventive, and having a comprehensive annual physical as long as they are donors.
Donors can have no history of serious disease, no history of receiving a blood transfusion, and they cannot be taking any medication (except a heartworm preventative.) For female donors, some programs add no history of pregnancy to that list.
Age limits and minimum weight guidelines vary from one program to another.
Here's a few examples of weight and age requirements from several programs....

Between the ages of 1 and 9 years old and weigh at least 50 pounds
Between the ages of 1 and 7 years old weigh over 50 pounds
Between the ages of 9 months and 7-1/2 years old and weigh 35 pounds or more
Between the ages of 1 and 6 years old and weigh at least 55 pounds
Between the ages of 2 and 6 years old and weigh more than 55 pounds
Less than 8 years old and weigh at least 55 pounds
One innovative blood bank has a "Full Pints Program" and also a "Half-Pints Program". To be a full-pint donor, a dog must be at least 1 year old and weigh 50 pounds or more. Half-pint donors must be at least 1 year old and weigh 35 pounds or more. All dogs over 8 years of age require approval of their Veterinarian.

Donors must be friendly, obedient, even-tempered dogs. They must be calm enough to remain lying on their sides or sitting for 10 minutes and they must be cooperative about Veterinary exams. Hyper dogs and dogs who are anxious around strangers or nervous about being touched and examined are not donor candidates. A dog will never be forced to donate.

The ideal volunteer canine blood donor is an easy-going, large breed dog who has the "universal donor" blood type. There are over a dozen blood types in dogs, but about 40% to 45% have a universal type. For Greyhounds, that's over 60%. A small sample of blood will be tested to check the type. Only dogs that have a universal blood type are used as donors.

If a dog meets all the basic requirements and the initial blood test shows that the blood type is okay, he or she will then receive a complete physical. They'll have additional blood tests to check for possible Brucellosis, Rocky Mountain Spotted Fever, Lyme Disease, Heartworm and several other diseases, plus a complete blood count and blood chemistry profile.

The dog's regular veterinarian may be contacted for a copy of health and immunization records.

The Donation -
There is no preparation before going to the donation center... no fasting is required. Donor dogs are not sedated. The donation itself take less than half an hour.

The dog is welcomed and lifted onto a table. Blood is taken from the jugular vein, a large vein in the neck. A small patch of hair on the neck is shaved to expose the skin over the vein. The area is swabbed with alcohol and a needle is inserted into the vein. Blood goes into the needle, through a tube, and into the collection bag. After the blood is collected, pressure is applied to stop any bleeding and the donor is lifted off the table. Water and food are offered to replace nutrients and as a reward.

There might be some mild bruising at the site. A dog's system starts to replace the blood immediately after the donation. Blood volume will be back to normal in a day and the red blood cell count in 2 to 3 weeks. Strenuous activity should be discouraged for 24 hours after donating, just as it is with human blood donors.

The collected blood is processed with the use of special equipment. It's separated into components, red blood cells and plasma, so one donation will actually help two dogs in need. Surviving complicated surgical procedures and trauma following an accident often depends on transfusions of red blood cells. Red blood cell transfusions are sometimes used to treat anemia, blood loss due to cancer, and when the body is unable to produce enough red cells, as in bone marrow disease.

The plasma contains proteins that help clot blood. Transfusions of plasma are used to treat hemophilia and other inherited bleeding disorders, and to treat internal bleeding due to ingestion of Warfarin (rat poison). It's sometimes needed save the lives of dogs with Parvo and other serious canine diseases.

Rewards for Donors and Owners -
Dogs are compensated as soon as they have made their donation. In addition to hugs and belly rubs, they're rewarded with treats and gifts that vary from program to program. After the first donation, a dog usually gets a tag which identifies him or her as a blood donor. Edible rewards might include biscuits and bottled water, a jar of baby food, or a can of dog food. Some donors get brand new toys. At many blood banks, dogs go home wearing cool donor bandanas. In a number of programs, they also receive a large bag or a case of dog food with each donation. This is obviously a great benefit for their owner too.
Besides the pride and personal knowledge that you've made it possible for your dog to save the lives of other dogs, another perk that pleases volunteer owners is knowing that blood will always be available for their dog, should he or she ever need a transfusion.
Most blood banks promise that if the volunteer donor ever needs blood transfusions, the blood will be provided free for the dog's lifetime. Most Veterinary and university hospital donor programs will also provide free blood for transfusions for the life of the donor. At least one program will provide blood products for any pet in the household, within one year of the volunteer's last donation.
Owner's save money on their dog's preventative health care. In many programs, donor dogs get annual physical examinations that include blood tests, annual vaccinations, a heartworm preventative and heartworm screening bloodwork - all completely free for as long as the dogs are in the program.
After the initial physical exam and testing, some blood banks do not provide additional physical exams, but they are required. One blood bank reimburses the owner of a donor dog up to $150 for annual preventative care. (That's for an annual physical and immunizations from the donor's own Vet.) They also offer "significant discounts" on Heartgard® and Frontline®, and there is no charge for the required annual blood tests.
In one university program, an annual heartworm check, heartworm preventative, and all required annual vaccines, are at the owner's expense, but the annual physical and blood tests are free. A $20.00 credit is given for each unit of donated blood. This can be used to pay for services at the Veterinary hospital.
---
Do you have a calm, friendly, healthy dog that fits the average weight and age requirements to be a donor volunteer? Would you like to help your dog save the lives of other dogs? If you think your dog could be a blood donor, check the location of the regional blood banks, above, or the list of Veterinary Hospitals and University Veterinary Medical Centers that manage their own blood donor/blood bank programs, below. Contact the one nearest you or ask your Veterinarian if there's an animal blood donor program with a donation site in your area.
Veterinary Hospital and University Veterinary Medical Center Blood Donor Programs...
Animal Blood Banks and Blood Donor Programs in Canada and the UK ...

Other related links...

Heavenly Danes -
Read more about Thor, the very handsome Great Dane,
proudly wearing his red donor bandana, in the picture at
the beginning of this article.











---
Ultimate Pet Bed
Petco's Ultimate Foam Pet Bed cushions your dog with the ultimate in comfort. The orthopedic, medical-grade foam with an egg-crate design disperses and reduces pressure. It's available in a variety of sizes.
---
You Should Also Read:
A Dog Lover's Guide to the Internet
Bella Dogs Shop
Gifts, Apparel and Accessories for Dog Lovers


Related Articles
Editor's Picks Articles
Top Ten Articles
Previous Features
Site Map





Content copyright © 2022 by Sandy Moyer. All rights reserved.
This content was written by Sandy Moyer. If you wish to use this content in any manner, you need written permission. Contact Bettina Thomas-Smith for details.