Pre-Road Trip Vehicle Safety Checklist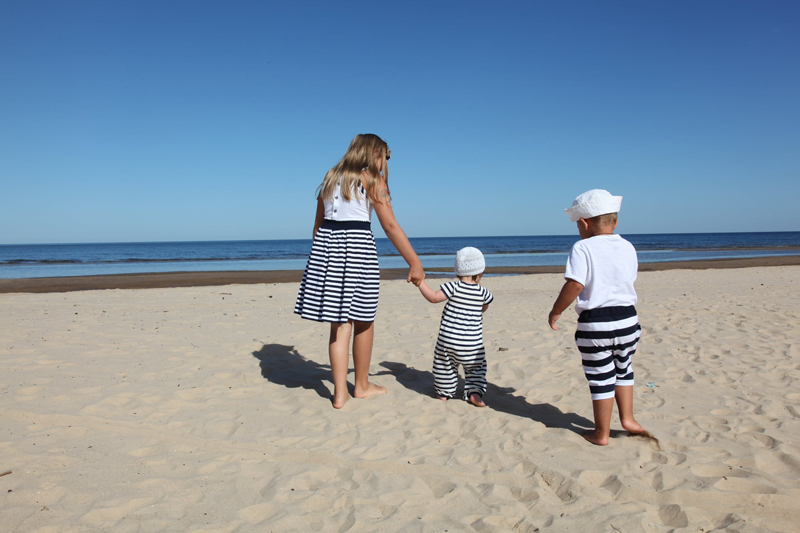 Recently my family went on a road trip. While I oversee the packing, it's always my husband's job to make sure the vehicle is ready for the road. When I was growing up, my dad took care of this job. So I called on these two resident experts to help me formulate a vehicle safety checklist for preparing for a road trip. Follow the guidelines below to help make your next road trip a success. It's best to check on these things a few days in advance so you have time to remedy any problems you find.

Tires: Check the air pressure of all vehicle tires. (The recommended air pressure for your vehicle is usually listed inside the driver's side door and/or owner's manual.) Also be sure to check the condition of the tires. It's easy to have a nail or such stuck in your tire without even knowing. Have any such things removed and patched. Be sure your tires have sufficient tread. Don't forget to check the spare tire for all of the above too.

Engine Fluids: Make sure your engine has sufficient levels of all its fluids including (but not limited to) oil, windshield wiper fluid, brake fluid, transmission fluid, etc…If your vehicle will be due for an oil change soon, it may be a good idea to get that taken care of before hitting the road.

Lights: Have a friend or family member help you check that all vehicle lights are functioning properly (brake, reverse, turn signals, brights, flashers etc…). Repair any bulbs or fuses that are out before hitting the road.

Windshield: If you've been ignoring that chip on the windshield, now is the time to get it filled before it turns into a worrisome crack on your vacation.

Wipers: Check the condition of the windshield wipers. Harsh temperatures can cause them to crack over time and become virtually useless when needed.

Belts/hoses: Get under the hood as best you can to look for cracks, drips, leaks and the like. Better yet, have a professional do the looking.

Maintenance: In addition to an oil change, check your vehicle maintenance records to see when it is due for its upcoming inspection. If the time is coming near, it's a good idea to have the maintenance performed before a long road trip. Also take care of any warning indicator lights that have come on requiring attention.

Documents: Check that the tags and registration are current on your vehicle as well as insurance coverage. Make sure you have all required documents in/on the vehicle, and don't forget to keep your AAA or car insurance contact info handy.

Gas: Although, this might seem like a no brainer, I've traveled with people whose gas warning light came on 30 miles out of town, therefore, I'm putting this on the list.

Emergency kit: It's always a good idea to have emergency supplies in your vehicle. This could include things such as jumper cables, car jack, flares, flashlight, first aid kit, water, blankets, toolkit,etc…Try to think ahead and have an emergency plan including phone numbers of friends, relatives, and/or towing companies that can help you out along your journey if needed. Also, be sure to communicate your travel plans to others.

This is not intended to be a comprehensive vehicle checklist, but it should help point you in the right direction for preparing your vehicle for a road trip. As always, be sure to consult a professional for any areas of concern.
You Should Also Read:
Packing List for Kids
Entertaining Young Kids on Road Trips
Road Trips with Young Kids


Related Articles
Editor's Picks Articles
Top Ten Articles
Previous Features
Site Map





Content copyright © 2023 by Tiffiny Spire. All rights reserved.
This content was written by Tiffiny Spire. If you wish to use this content in any manner, you need written permission. Contact Tiffiny Spire for details.