Road Trips with Young Kids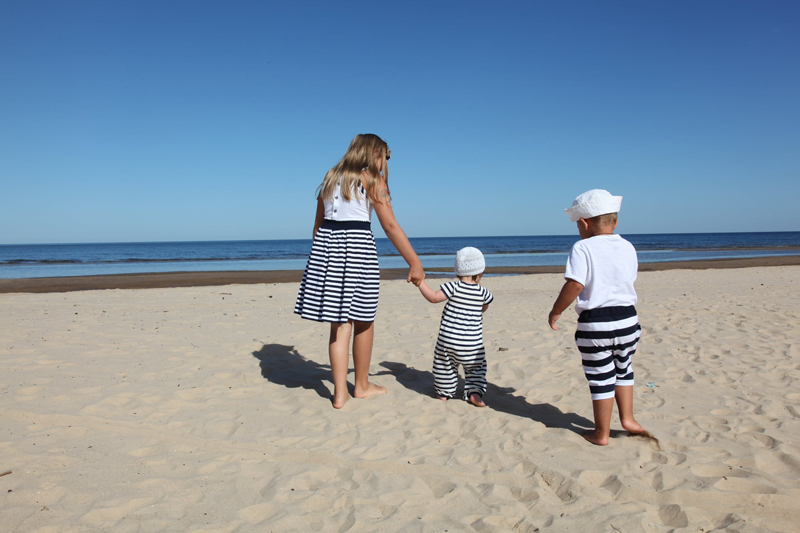 We recently took our toddler on a road trip. It's the first time we've done so since she was an infant (and sleeping most of the day). We wanted our trip to be enjoyable for the whole family so we did our best to make it a toddler friendly excursion. Here are some of the things we kept in mind to help us achieve this goal.

Schedule around sleep time - The best behaved kids on a road trip are sleeping kids. If at all possible try to plan the biggest chunk of your trip around your child's sleeping schedule. This may mean some nighttime driving is necessary.

Frequent stops with long breaks - We had the luxury of time for this most recent road trip. That meant we could stop every couple of hours for lengthy periods of time. A couple times the stop was just at a rest stop with a large grassy area where our daughter could run around chasing the little dogs that were also stretching their legs. We also stopped for our meals or even just a coffee break. Once we even got lucky and found a nearby park where my daughter could burn off more of her pent up energy. Of course, if you don't have the luxury of time on your trip, stay focused on the other tips.

Snacks - I don't usually let my daughter eat in the car (mostly for the fear of her choking), but traveling comes with a different set of rules. To ease my anxiety about choking hazards, I only included two kinds of snacks for my toddler. The fruit and veggie purees that come in a pouch are perfect for traveling (and one of her favorites), as well as the little yogurt melts that practically dissolve on the tongue. Of course older children will be able to handle more substantial snacks. My advice with travel snacks is to stick with favorites and save them for just before a meltdown.

Variety of entertainment options - Constant distraction is the name of the game here. If your vehicle comes equipped with a t.v./dvd player, then that may be your go-to form of entertainment. If your trip requires a substantial length of car time, you should also supply other means of entertainment. A combination of electronic devices, sing-a-longs, "I Spy" games, and hands-on activities should help keep your child(ren) happily busy for the majority (if not all) of your trip. For any of the above, try to use versions your child hasn't used recently. The novelty of new and old favorites makes them more enticing to the kiddos. (You can see the exact toys and games my toddler enjoyed on my blog at spark and pook dot com.)

We applied all of the above tips and had a very pleasant trip. I sincerely hope you do too.
You Should Also Read:
Master Vacation Packing List
Reasons to Travel With Your Kids Now
Pre-Road Trip Vehicle Safety Checklist


Related Articles
Editor's Picks Articles
Top Ten Articles
Previous Features
Site Map





Content copyright © 2023 by Tiffiny Spire. All rights reserved.
This content was written by Tiffiny Spire. If you wish to use this content in any manner, you need written permission. Contact Tiffiny Spire for details.