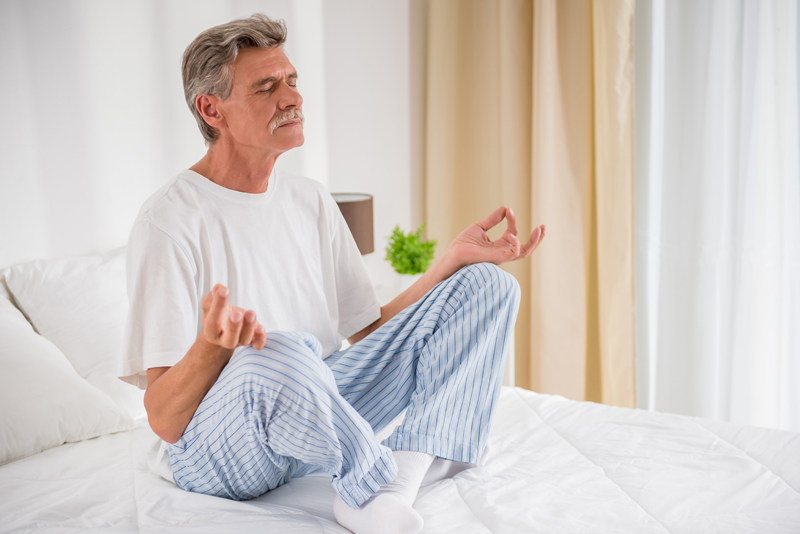 I know my family misses me when I'm away on one of my trips. But the dog? Well, he is part of the family.

Frazier is a yellow lab who was supposed to be a Pilot Dog. (That's a guide dog for the blind.) He was given to us at about eight weeks old. We raised him for one year before returning him to the training facility. He developed a physical condition (seizures) and could not be used in the program. When the director called with the news, he said if we didn't want the dog and they could not find another home for him he would be destroyed. Of course, we couldn't let that happen. We loved that dog!

My mother and I drove to Columbus to pick up Frazier. The trainer brought him on a leash from the kennel. Mom called to me and nodded toward him. Frazier's tail was tucked between his legs and his head was barely off the floor. He looked rejected, dejected and depressed.

"Frazier?"

As soon as he heard my voice, his tail was in the air, his ears were up and in his excitement, he dragged that trainer to where I stood. He jumped up and rested his front paws on my shoulders to hug me. He danced around excitedly. When we walked out together he looked back. Was he in trouble? When I opened the door of the truck and told him to get in, he looked like he couldn't believe the whole thing. He curled up on the bench seat between Mom and me and rested his head against my leg the entire way home, about a four-hour drive.

Frazier has aged. There are white patches of fur on his snout. He is still subject to seizures. But he is loyal and true blue. So I guess it's not surprising that my being gone for a couple of weeks might be difficult for this senior dog, soon-to-be 9 years old, to adjust. I am surprised to realize, though, that he might be depressed, be grieving because he didn't understand that I could go away but I always return.

Depression in pets? It's not unheard of. In fact, dogs are very social animals. They get used to the way things are and any changes—even rearranging furniture in the home—can upset them. Depression in dogs is separation anxiety. Certain breeds of dogs—like Labrador retrievers—are more likely to suffer separation anxiety. They get very stressed out when they are left alone for too long.

Stress signs in dogs are destructive behavior, too much barking and howling. Ah. If we thought that getting a second dog to keep Frazier company was the answer, well, it wasn't. There is twice the separation anxiety and sibling rivalry to gain attention. The older our dogs get, the worse the separation anxiety is.

Our daughter called me in Florida. "Frazier won't get up. I'm afraid we're going to have to put him down. Didn't that happen with Patches?" Patches was our eldest daughter's collie. "I thought maybe if you'd talk to him, it might help."

"Of course!" I answered. And I spoke to Frazier across the 1,100 miles between us. He perked up and began to move around again. When I got home, two Labs were very happy to see me. And our eldest daughter advised, "I said that you are the constant in Frazier's life and if he heard your voice over the phone it might help."

If you are the constant in your pet's life, especially an elder pet, think about your needs and relate it to that loyal pet. Here are a few points to ponder:

* Make time for your pet. Taking your pet for a walk is great exercise for your pet, and for you. Toys are recommended. When your dog will be alone for awhile, toys with food inside them are a good pastime to keep him occupied.

* Leave the radio on. If you are going to be gone for awhile, the sound of radio may reassure your dog that someone is home and he is not alone.

* Stress signs. Destructive behavior, excessive barking, howling.

* Doggie day care, dog sitters, walkers. These considerations can entertain your pet and offset separation anxiety, especially when you will be leaving him or her alone for more than four or five hours.

Dogs, like people, get set in their ways as they age. They are loyal and such wonderful companions that they deserve to be taken care of the best that we can do for them as they age.



Related Articles
Editor's Picks Articles
Top Ten Articles
Previous Features
Site Map





Content copyright © 2022 by Cathy Brownfield. All rights reserved.
This content was written by Cathy Brownfield. If you wish to use this content in any manner, you need written permission. Contact Debora Dyess for details.