4 Ways to Destress During Retirement Years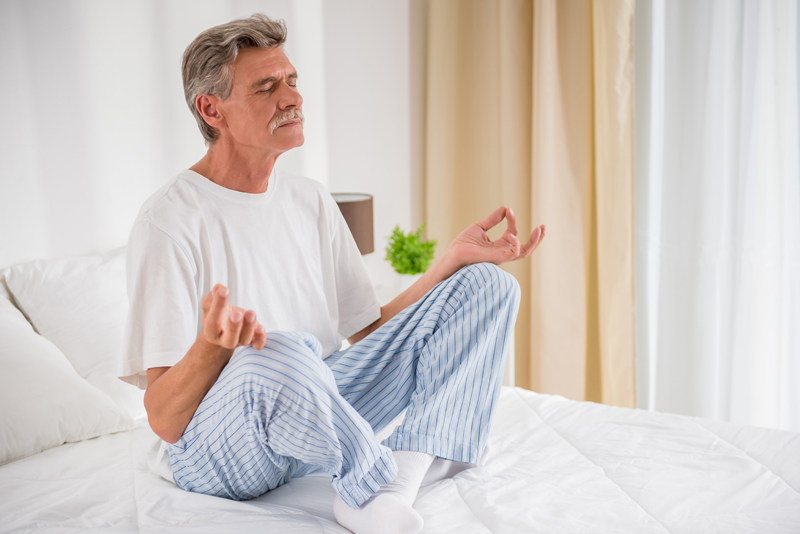 Ah, the dreams of 'the golden years': a retirement full of grandchildren, boating on the lake, travel, financial security and fellowship with others who made it through the work-a-day years to reach the reward. During times when stress clouded our days and darkened our nights, when bosses or coworkers were more of a blight than a blessing and when our teenagers were being typically teenagers, we dreamed of sleeping late and playing long. But the truth of retirement can be quite different than the dreams. We have finally arrived to discover something here we'd hoped to leave behind: stress.

The stressors of retirement may be different, but if you never learned to deal well with it in your younger years, take heart. It's never too late to discover new ways to handle new (or old) challenges. Because stress is not only bad for your mind and spirit, but also harmful to your body, finding techniques that will keep you calm are more important now than they ever were. Stress can harm your heart, raise your blood pressure, keep you from losing weight, affect your sleep and lead to depression. Battling stress is an important weapon in living long and well.

Breathe deeply. Shallow breathing creates physical stress, but deep, slow breathing tends to reduce your heart rate, lower blood pressure and calm your mind. Deep breathing means exactly what it says – breathing not up in your shoulders but down low in the lungs. You should be able to place your hands on your lower ribcage, fingertips toward your bellybutton, and watch your fingers move away from each other as you breathe. Do this at least a dozen times three to five times every day. The rush of oxygen will not only ease your nerves, but help you think more clearly.

Meditate. Many of us think of white robed folks sitting cross-legged with hands raised in front of them, humming or chanting a mantra as they meditate. If that fits into your lifestyle, great! But meditation can actually be performed in many different ways. Focusing on a word, idea or image and clearing your mind is meditation. Sitting in a still, quiet place and thinking about a verse, quote or scripture that means a lot to you is meditation. You don't have to sit in a yoga position on a mat (although that can help).

Exercise regularly. Exercise, whether moderate or strenuous, helps your body burn off the adrenaline created by the 'flight-or-fight' response to problems. Besides the obvious health benefits, it keeps our bodies, minds and spirits in balance. Exercising three times each week will produce noticeable effects in dealing with stress. Whether mall-walking, working out in a gym or chair aerobics, incorporate exercise into your week.

Be creative! While you may not be the next Van Gogh, spending a bit of time each week in creative pursuits helps relieve stress. Whether painting, sculpting, quilting, writing poetry or taiing a dance class, fine arts is shown to reduce stress levels, no matter your age or skill level. If you have a hobby you've let slide recently, pick it back up. If you don't, pick one and dive in! Acrylic paints and canvas are not expensive and your kids or grandkids might enjoy some of your 'masterpieces' for Christmas or a birthday present. Making a cookbook of family recipes interspersed with your original poetry or short stories will become an heirloom. No matter which art form you choose, enjoy.

The 'cure' to stress and all its related problems is simple – relax! We all deal with debt, health problems and family issues. They create pressure and anxiety, and certainly unexpected concerns will arise, even (or maybe, especially) during our golden years. Finding a way to release the strains both physically and emotionally is the key to a successful life. So do it – breathe deeply, exercise, meditate and be creative. You'll be surprised how relaxing it can all be.


Related Articles
Editor's Picks Articles
Top Ten Articles
Previous Features
Site Map





Content copyright © 2022 by Debora Dyess. All rights reserved.
This content was written by Debora Dyess. If you wish to use this content in any manner, you need written permission. Contact Debora Dyess for details.