Help Grandkids Stop Cyberbullying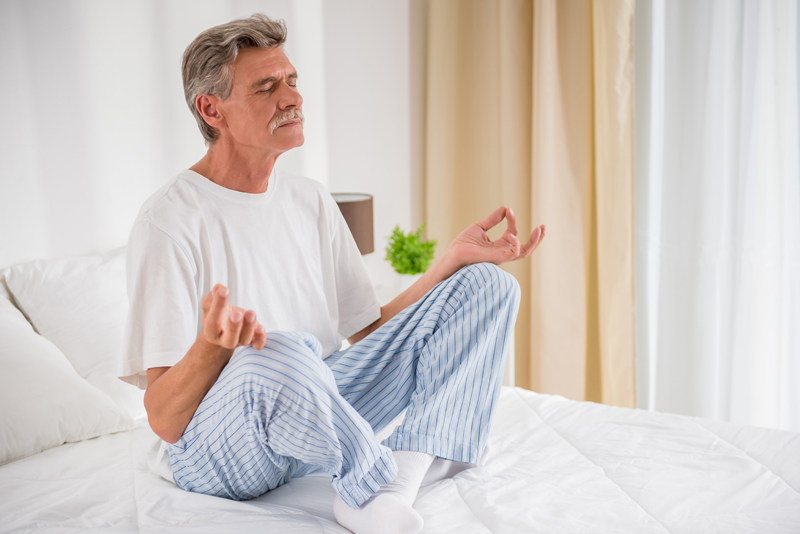 Grandparents enjoy a special role in the lives of their grandchildren. They are a responsible adult, but in most cases, not the responsible adult. In today's world, however, grandparents often find themselves the primary caregiver of their offspring's children at least part of the day. Whether babysitting during the workday or helping raise the 'grands', many grandparents now occupy a different role in the lives of their second generation. Whatever your situation, in this day and age of technology, it's good to have some idea about what your grandchildren are exposed to and the pressures this modern life can place on them. Whether they are with you for a weekend, a summer or for their growing-up years, having information and a policy in place will eliminate drama from your relationship with those special kids.

Technology is the new playground. On it, kids interact, make friends, play games and just hang out. And, like playgrounds, things are not always nice. Bullying can (and does) occur. Unlike the school yard, there is no teacher to intervene. Kids are left to figure out for themselves how to handle problems.

Even though 'the big' social media sites such as Facebook and MySpace are off limits for kids, there are some social media sites developed specifically with the under-18 set in mind. But even on websites such as What's What and Togetherville, problems can arise as children interact with other children. Texting on cell phones has become a normal way of communication for even elementary school aged kids. On either cell phones or internet, kids need to have boundaries and know what's acceptable in your home. Consequently, it's imperative that you know what you will and will not allow your young people to do and be prepared to help in case they run into trouble.

A study produced by the Associated Press and MTV in 2011 showed that online abuse is very similar to bullying from other times: lying, meanness and sharing of secrets happen in the way of false statements, writing mean comments and forwarding them, and sharing IMs that were intended to be kept private. The difference is these things live on in a digital format forever. They never go away. Kids of today cannot outlive the taunting and bullying of their peers. And, unlike days of old, a single abuser can get the support of literally thousands of others who view and/or comment on the post.

So what can grandparents (or any adult, for that matter) do when a child is bullied online?
Before anything happens, help your grandchildren set boundaries. Even if the kids do not live with you, you have the right to do that in your own home. Let them know that sharing passwords, sexting or making unkind comments are not acceptable in your house. Limit hours they are allowed on their devices, places they are to be used and let kids know that the world is not limited to the World Wide Web.

Teach them to leave a conversation if it gets ugly, but not to ignore it. Walking away from the text or posting war does not mean walking away from an issue. While every comment does not need a response, cyber bullying does. If your grandkids do not feel comfortable coming to you for help, make sure they have a trusted adult they can talk to, and feel free to make suggestions.

Keep dialogue about what's going on online open. Just because you don't understand all the lingo, don't get left out of the flow of comments and posts.

Watch for mood changes after texting or internet sessions. Ask if something seems amiss. Sometimes words that seemed to be intentionally hurtful are innocent. Remind them that texting and posting does not have a tone of voice, and that their friend may not have intended to be mean or hurtful.

If bullying is occurring, there are some organizations that can help. Organizations such as That's Not Cool (dot com) and Stop Bullying Now! (a website produced by the Department of Health and Human Services available at takeastand.stopbullying/gov/kids/) can educate both you and your grandkids about what cyberbullying is and how to handle it. MTV's A Thin Line encourages kids to know that, either online or on the cell, they have the right to take control of their decisions, relationships and communication, to live without pressure or abuse and to step in and take action if they see someone else being cyberbullied. Interested kids and teens can sign the pledge at their website and encourage others to live by the standards set there.

We often think of bullying as just a part of growing up. To some degree that may be true. But in a world where images and words can last forever, it is important to take action early when hurtful things occur in the lives of our grandchildren. Knowing what steps to take will prevent over- or under-reaction, and ensure their ability to live in a technological world successfully. No grandparent could ask for more than that.





Related Articles
Editor's Picks Articles
Top Ten Articles
Previous Features
Site Map





Content copyright © 2021 by Debora Dyess. All rights reserved.
This content was written by Debora Dyess. If you wish to use this content in any manner, you need written permission. Contact Debora Dyess for details.