The Singing Machine Review - Karaoke for Kids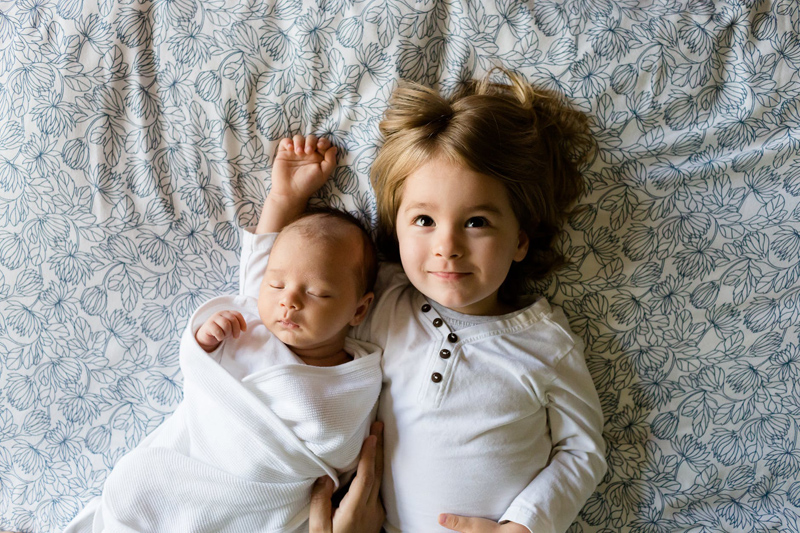 When I bought my 7-year-old daughter a karaoke machine for her "High School Musical" birthday party, I thought it was an extravagant luxury gift – more than I would usually spend on a birthday present (even a *big* one). But I have been delightfully surprised at how much fun this new addition to our home provides on a daily basis.
I've always felt incredibly lucky to have two very musically-inclined little girls, and my house is filled with all forms of instruments and musical toys for exploration. So I was worried that any karaoke machine I bought would just end up in the corner collecting dust. I think there are a couple reasons why this hasn't happened.
When I started researching options to buy a machine, I was expecting the boxy, amplifier-style "Singing Machine" of my 1970's childhood. I was pleasantly surprised to find the console-style verions that is now available, with independent speaker towers. This type of machine is much more attractive (although much less portable), and so I have left out in a prominent corner in the family room, rather than sticking it in a closet to be taken out only on request. Because of the independent stereo speakers, I've also been using the machine as a primary CD player, as well as the AM-FM radio feature, which is really nice and gives much nicer sound than the little mini-boombox we've been using.
I was worried that the console would be too high for my girls to use, but the lyrics screen is accessible to any kid that is old enough to be reading it anyway, and even my three-year-old can work the controls to put turn on the machine and hit play to sing at will. She needs some help putting the CDs in and taking them out, but I prefer it that way. We do not have the model with a dock for an MP3 player, as we don't really use them, but if you have an iPod family, I can see that being incredibly useful.
There are only a couple negatives that I have run into so far. First, after just a few weeks of use, we've already lost one microphone that came with the machine. This may simply be a casualty of little kids knocking them around, mouthing them and dropping them, but I wish they'd been a little sturdier. The microphone jack is standard, so I was able to pop into Radio Shack and get an easy replacement, but now they don't match which bugs me a little. You can also buy from The Singing Machine wireless microphones with an RF jack (handy), or a nifty variety with special effects like applause buttons, but I haven't used either of these personally.
The machine is also designed for a little bit more of a concert setting, with a monitor speaker aiming toward the singers, but the two independent speakers meant to be aimed outward at an audience. We have them aimed back at the singers since we don't use it "performance-style" which can occasionally create some feedback on the omni-directional microphone that I bought (I chose this style because it better matched the one that came with the machine, but now I think I'd buy a uni-directional or cardioid because of this issue.
I had also not expected the huge variety of children's music available in the CD-G format (where the words show up on the screen). I have been able to get quite a bit of music through trading websites sites like swapacd.com and swaptree.com, and for immediate needs, lots of music is available inexpensively on Amazon and other sites. I was even delighted to find a preschool-age CD which gives my little one songs like ABC, Bingo and Eensy Weensy Spider. She loves having karaoke music of her own!
The one big downside to the CD-G format is that you aren't able to burn graphics-enabled copies with standard CD burning software. We usually give the kids copies of their CDs and keep the originals aside so that when they inevitably scratch theirs (this is, as I understand it, a legitimate and legal use of CD burning since we aren't using it to create a second "free" copy.. just a backup for our use), we can make them a new copy. But to do this with the CD-Gs, enhanced software is required. We've already had a couple CDs scratched because the kids are handling the originals, and should probably go ahead and invest in the software to make backups of the discs.
We haven't found the camera on the karaoke machine to be a compelling feature, simply because it's a bit high up to capture kid singers. Plus, when you use it, it takes over the screen and you can no longer see the CD-G lyrics. However, it does have an output so the camera can broadcast to an external screen instead, and we can see the possibilities for future fun if we wanted to plan a real karaoke night for us or the kids. Since we have a lot of CD-Gs, we also haven't used the voice-cancelling feature often, although I did test it out to know that it works fairly effectively so that you can sing along to just any old CD with the voices largely "removed" (it won't show the lyrics though on the screen of course).
In general, we're incredibly glad we bought this machine and are loving watching our girls use it many times a day. We got ours locally used, through Craigslist for $100, which took some legwork, although I think even a new machine is quite reasonable if you are short on time or looking for a "big gift."
Here's a link to the newer version of our machine, now with an ipod dock (wish we had that!), as well as to a listing of kids' karaoke CD-Gs:
Kids' Karaoke CD-Gs
You Should Also Read:
Melody Harp - Product Review
High School Musical Birthday Party


Related Articles
Editor's Picks Articles
Top Ten Articles
Previous Features
Site Map



Follow @bellanicki
Tweet





Content copyright © 2023 by Nicki Heskin. All rights reserved.
This content was written by Nicki Heskin. If you wish to use this content in any manner, you need written permission. Contact Nicki Heskin for details.