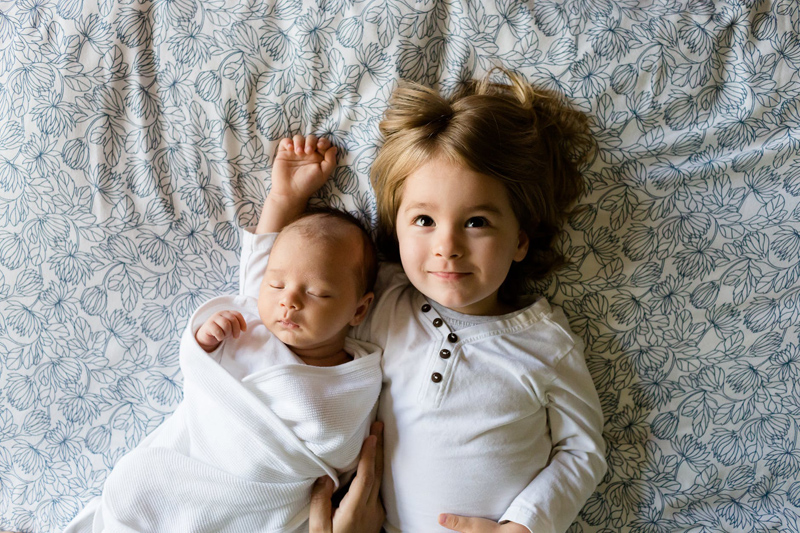 My daughter received an iPod Shuffle for her 8th birthday, which left me wondering, when is the best age for children to enter the world of MP3s. Parents must balance a child's interest in technology and music with the responsibility of the child to take care of the player. Here are some thoughts for parents considering an iPod for their child.

Parent Participation May Be Required

For young children, like my 8 year old, iTunes is too hard to navigate. This means that anytime songs need to be added to the iPod, it may require parent involvement. Purchases at iTunes store are also best supervised by parents as there are explicit versions of many popular "tween" tunes that many parents will consider inappropriate (can be blocked in the program's options, but there is no password preventing it being turned back on). Lastly, my daughter tends to use her iPod more intermittently than daily, leaving it to me to remember to charge it now and then.

This can be both a positive and a negative. Parents can definitely see this as an opportunity to bond with their child. It's a chance to hear about what sort of music your son or daughter might be getting exposed to through friends and get to know their musical tastes. It's also a chance to let your child get to know you in the same way and expose them to some of your favorites. This is a great chance for parent-child bonding. Take care though not to be too judgmental of kids' musical choices (however hard that sometimes can be) and step as gently as possible around directing kids to the "clean" versions of songs they want.

Music Costs Money

Above and beyond the cost of the iPod, purchasing music on iTunes, Amazon or other sources can add up. Once kids get a taste of downloading music, they may want to purchase every song that gets their attention. Agreeing to a monthly limit may be appropriate. Also, iTunes gift cards can be a great request for kids' birthdays or holidays to feed the habit and simultaneously cut down on the typical space-hogging toys and games they would otherwise receive.

Remember that using iTunes, parents can also help kids to insert already owned CDs into the computer when the program is open and iTunes will usually recognize the CD and upload it in MP3 form. This allows songs to be placed on the iPod. This is nice because songs already owned can become much more portable and much less scratchable! If using a non-Apple MP3 player, be sure to set iTunes options to convert to MP3 format if importing CDs or purchasing songs (or know the compatible choices for your machine).

Choosing an MP3 Player

To be sure, Apple has cornered the market in the mobile music world with the iPod series. Buying an actual iPod makes it easy to connect to iTunes and make purchases at the store. But with some additional downloads (many free online) many generic or competitive brand MP3 players can be synced as well, or be transferred directly using the file directories containing the music files. The advantage of a non-Apple product will mainly be a reduced cost.

If purchasing an Apple iPod, the shuffle offers a nice option for younger children. It is simple and small and offers limited options – play songs in the order they are loaded or shuffle them randomly, and comes as low as 1G (2nd gen) or 2G (4th gen) of memory. 4th Generation or 2nd Generation work basically the same, the more recent being smaller.

3rd generation is tiny, but is more challenging for small kids as the controls are on the headphones. Not only is this tricky to operate, but the smaller device is easier to lose or misplace and the iPod can't be used with a headphone splitter, alternate headsets or with a dock or speakers unless an additional inline controller (non-OEM) is purchased, adding to the price. New or used/refurbished models generally range from $30-$50.

The iPod Nano offers more control to choose specific songs and can also store and display additional media, like photos. Memory starts higher at 4-8 GB and are generally much larger (especially earlier generations). The prices are also significantly higher. The higher price point and increased complexity may offer too much risk and complication or younger children. I would imagine most kids would be pretty good at remembering how to skip through the songs on a shuffle to find the one they want to make the less expensive version sufficient.



iPod Shuffle 2g (4th Gen) is a nice choice for young children





Related Articles
Editor's Picks Articles
Top Ten Articles
Previous Features
Site Map



Follow @bellanicki
Tweet





Content copyright © 2022 by Nicki Heskin. All rights reserved.
This content was written by Nicki Heskin. If you wish to use this content in any manner, you need written permission. Contact Nicki Heskin for details.