Ways to Improve Your Appetite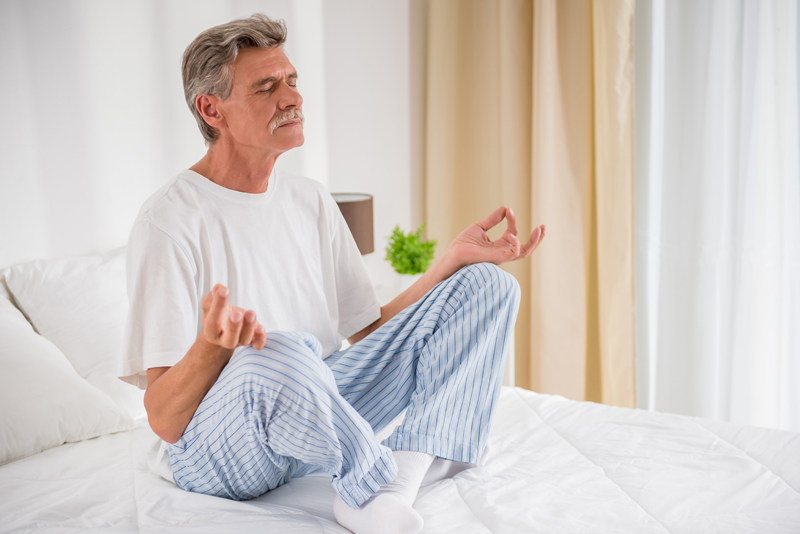 As we get older, we sometimes lose our desire to eat because we're sad, lonely or just not motivated. No matter its cause, for many seniors loss of appetite can be a serious problem. If you have trouble finding something to eat that sounds really appetizing, here are some tips and tricks that you may use to help you enjoy food again.

Eat Like a Kid Again

Remember what you liked to eat as a child? The smell and taste of food can evoke fond memories. So, try some of the foods you ate when you were young. What do your grandchildren love to eat? Here are some ideas to get you started:

--Peanut butter and jelly sandwiches
--Peanut butter and banana sandwiches
--French toast and syrup or fruit
--Muffins
--Finger foods like vegetable sticks with dip
--String cheese
--Oatmeal (especially in the winter, it makes a warming breakfast)
--French fries (do them in the oven for a healthier treat)
--Fruit (take time to peel and cut in bite-size pieces)

Everyone has childhood favorites that just may get those taste buds going. Think about it and give yourself a taste of home and cooking.

Switch Your Meals

You get to make your own rules now and I say eat breakfast for dinner or leftovers from the night before for a tasty morning meal. I love leftover pizza and especially Mexican food for breakfast. You should give it a try. And what makes a better dinner than scrambled eggs with cheese and crispy toast? Lunch is the perfect time for leftovers.

Cooking for One or Two

Many seniors say it's so hard to get motivated to cook when it's just for one or even two. Why not go ahead and make the whole recipe and deliberately give yourself leftovers, so all you have to do is reheat for another meal. That way you get to cook for more than one or two and enjoy the additional benefit of not having to cook later in the week.

Break a Dieting Rule

One of the top tips for dieting is to turn off the television and set aside other distractions and focus on your meal. If you don't pay attention to what you're eating, you may overeat. So, if you watch television or do some other activity while you eat, you may just get the nourishment that your body needs, without realizing that you didn't want to eat in the first place.

When you use these little tips to jump start your appetite, always remember that over time you should be sure to follow healthy eating guidelines. Food that's good for you can still be tasty and fun to eat.


Related Articles
Editor's Picks Articles
Top Ten Articles
Previous Features
Site Map





Content copyright © 2022 by Marilyn Crain. All rights reserved.
This content was written by Marilyn Crain. If you wish to use this content in any manner, you need written permission. Contact Debora Dyess for details.